England's hopes of hosting 2030 World Cup boosted by North America's 2026 win
England's chances of hosting the 2030 World Cup have increased significantly with FIFA's decision to stage the 2026 tournament in North America, according to FIFA vice-president David Gill.
The "United" bid of the United States, Mexico and Canada defeated Morocco, its only challenger, as 200 national football federations cast their ballots to cap FIFA's annual Congress in Russia on Wednesday.
The Football Association is understood to be strongly considering a bid to host the World Cup in 2030, and Gill says England should be encouraged by the fact FIFA put so much emphasis on the United bid's financial and technical scores in the bidding process.
"If you've got a product and you've got to produce that product then it's up to the company selling that product to actually demonstrate what's required, review that, and then come up with the answer," said the former Manchester United chief executive, who is also UEFA's treasurer.
"So, for me, I was very pleased with the process, given my background [as an accountant], and delighted with the work that was done over many, many months.
"What it does is gives great confidence that the procedures in place now are appropriate and relevant.
"You look at the assets we've got in England, or the UK, in terms of grounds: some of the best grounds in world football, the best training grounds. It would be fantastic."
---
World Cup 2018 must-reads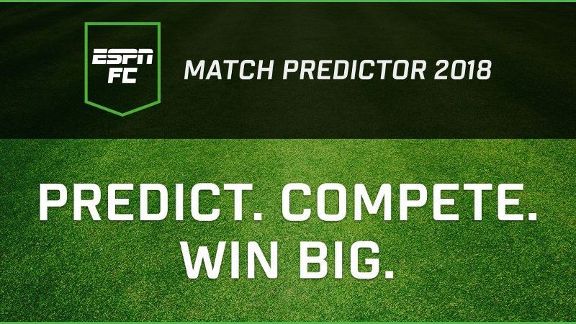 - Make your picks with ESPN FC Match Predictor 2018!
- Welcome to the Alternative 2018 World Cup Fans' Guide
- ESPN FC's experts make their picks
- Marvel's amazing World Cup spoilers
- Revealed: World Cup 2018 Ultimate XI
- Fixtures, results and full coverage
- Team-by-team previews of all 32 nations
---
UEFA president Aleksander Ceferin echoed Gill's sentiments, adding that England's bid could be further enhanced if it partnered with some of their neighbours, as the U.S., Mexico and Canada did.
"England has fantastic infrastructure, experience and everything else so we, as much as we are trying to be neutral now, we will certainly not be neutral if anyone from Europe bids," he said.
"It's always a bit of a stronger bid with more countries, but at same time if we are talking about England, with their infrastructure, they can host on their own or with the rest of the U.K."
England have previously failed in bids to host the 2006 and 2018 World Cups which, at the time, was partly put down to the FA's "arrogant" perception within the FIFA Congress.
Ceferin, however, believes that stigma no longer holds.
"I've said many times that [FA chairman] Greg Clarke changed that image very much," he said.
"He's travelling around, he's showing a different face and I think he's very popular in Europe and also David Gill. The English FA, as I call it, is doing well."
Follow @ESPNFC on Twitter to keep up with the latest football updates.