Andre Villas-Boas to leave Zenit St Petersburg at end of season
Andre Villas-Boas has announced that he will step down as coach of Zenit St Petersburg at the end of the 2015-16 season.
Villas-Boas had previously hinted at a possible exit from Zenit, saying last week that he wanted to leave the club at the end of last season but management would not allow him to go.
Asked if there was any chance he would extend his contract, the former Porto, Chelsea and Tottenham coach told Zenit's official website: "Talking about a contract extension, when we last met I said that the club had made me an offer at the end of last season. I have refused and at the end of the season I will leave the club.
"But in any case we will continue to work hard, we need to score points, to catch up with those ahead of us, and try to perform successfully in the Champions League."
André Villas-Boas: "At the end of the season I'm gone" Full info soon on http://t.co/2VYJTf1l3O pic.twitter.com/HcuMk3O4nZ

- FC Zenit in English (@fczenit_en) September 10, 2015
Villas-Boas is currently serving a six-game suspension from the Russian Football Union for striking a match official.
After Villas-Boas was sent off during a 3-1 loss at home to Krylya Sovetov Samara in the Russian Premier League on Aug. 29, he was caught swearing in Russian on the TV broadcast as he confronted fourth official Ivan Saraev. They appeared to butt heads.
However, disciplinary commission head Artur Grigoryants said Villas-Boas "left his technical area and hit the fourth official in the chest." That incident was not shown on TV.
Villas-Boas refused to comment publicly on the incident at the time, but Grigoryants said the Zenit boss apologised to the match officials on duty at the game and admitted "he had a temporary loss of control, and said he didn't have the right to behave like that."
Speaking about the ban on Thursday, the coach said: "I have nothing to say about this situation. The rules are clear, we had nothing to disagree with, so when I was at a meeting of the disciplinary committee we did not debate -- it is written in the rules and such a decision was taken.
"It is understood that the punishment was rather harsh, but in many ways you can respond to that situation. In Europe, there were also other leagues where such situations and results happened. But in any case it was my fault, so the decision was taken. Speaking of those who will replace me on the bench, we have second and third backups. The team will be led by the coaching staff as a whole."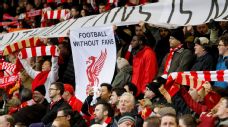 The Portuguese coach's suspension will end on Oct. 30, meaning he misses a game against league leaders CSKA Moscow on Sept. 12. The ban comes as Zenit struggle on the field, sitting third in the Russian league, six points off CSKA, following defeats in two of their last three league games.
When asked about a possible appeal, he added: "If we talk about the disqualification and my absence on the bench, then I am of the view that it is much more important what happens in training. As for the appeal, as far as I know from the club lawyers, this situation does not allow such a possibility."
Villas-Boas led Porto to a Treble-winning season in his first year in charge of the Portuguese club in 2010, becoming the youngest ever manager to win the Europa League at 33. He then went on to coach Chelsea and Spurs before winning the Russian title last season in his first full season with Zenit.
He has persistently criticised the Russian football authorities over issues such as fan racism and poor-quality pitches.
Information from the Associated Press was used in this report.