USWNT named Time Magazine Athlete of Year for 2019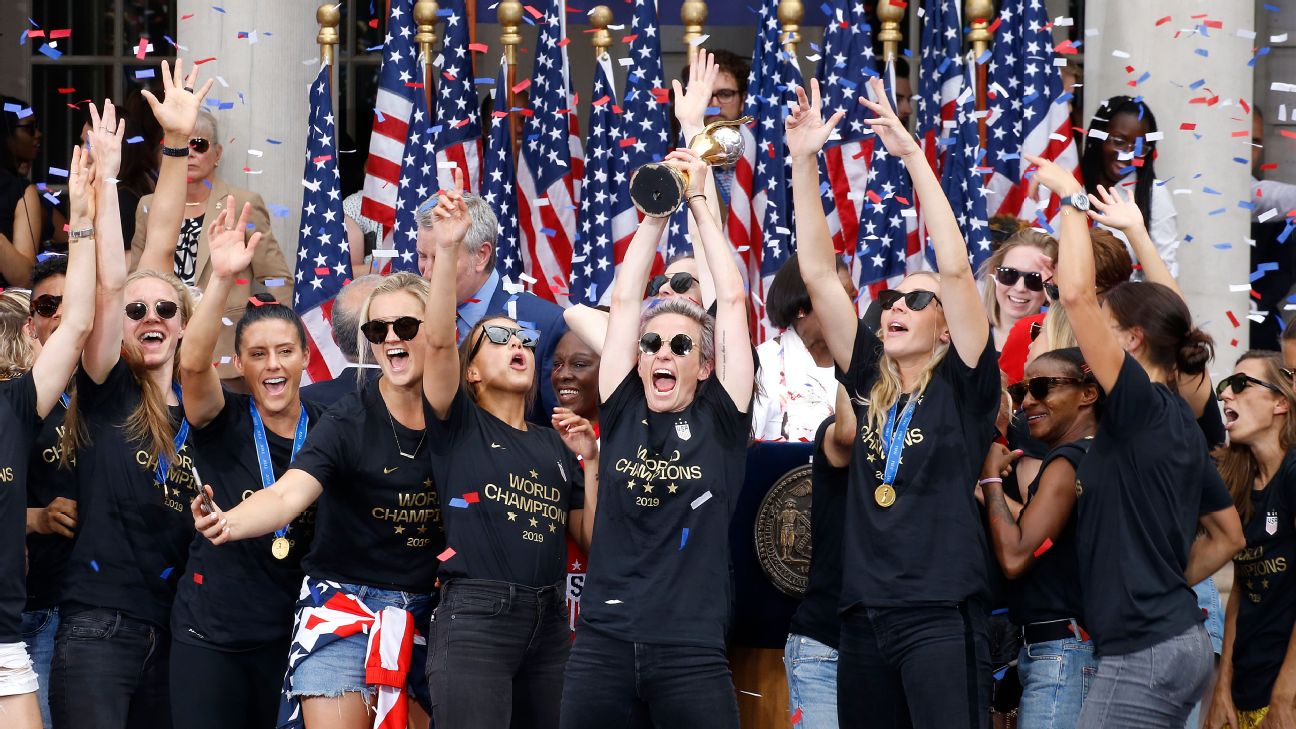 The United States Women's Soccer Team was named Time Magazine's Athlete of the Year on Wednesday as part of its yearly accolades.
The magazine called them "a team that transcended sports" and called their battle for equal pay "a rallying cry" at the FIFA Women's World Cup.
The honor caps a year in which the U.S. women won the World Cup for the second straight time. The Americans were undefeated heading into the event final, and they beat the Netherlands 2-0 to earn the title.
The Time Magazine award comes two days after U.S. national team star Megan Rapinoe was named Sportsperson of the Year by Sports Illustrated.
Earlier this month, Rapinoe also won the female Ballon d'Or award -- only the second in history -- after winning the World Cup, Golden Boot and Golden Ball.
Show 'em some respect. ✊

2019 @TIME Athletes of the Year. pic.twitter.com/vRvRaGZlYO

— U.S. Soccer WNT (@USWNT) December 11, 2019
Rapinoe, 34, was also voted FIFA Player of the Year and into the FIFPro World XI and was picked as the player of the match in the final.
Last month, the USWNT won a ruling to pursue gender discrimination suit as class action and a trial is set for May 5, 2020.
Rapinoe, in a recent interview with France Football, said she felt the USWNT represented something greater than just a game.
"People understand I am acting to find solutions to our society's problems. The idea is to empower others to speak louder," Rapinoe said.
More than one billion people watched this year's Women's World Cup, with the USWNT competing in three of the five most-watched games.
Sales of the team's jerseys outpaced all other U.S. soccer jerseys, including those of the men's team, according to statistics from Nike and Fanatics, two of the official licensed sellers.