Slovenia face Ukraine with Milenko Acimovic's great goal fresh in the mind
When the draw for the final European Championship qualifying playoffs was made in October, and Slovenia were paired with Ukraine, memories of Milenko Acimovic's amazing goal immediately came to mind.
It happened 16 years ago, on Nov. 13, 1999. Slovenia hosted the Ukrainians in Ljubljana in the first leg of Euro 2000 qualifying playoffs. With the score level at 1-1 and with seven minutes remaining, the visitors' goalkeeper Oleksandr Shovkovsky got the ball near the corner flag. There was no pressure on him, but he decided to kick the ball forward rather aimlessly. It was the biggest mistake of his career.
Acimovic received the ball near the halfway line, stopped it classily and immediately sent it towards the open goal with only his second touch. Shovkovsky made a desperate effort to prevent the precise shot from going in, but to no avail. The 22-year-old midfielder, who only entered the field as a second half substitute and wasn't considered a star even by local Slovenian standards, celebrated wildly with teammates and fans.
The underdogs won 2-1 and finished off the job four days later in Kiev, drawing 1-1 thanks to the late Miran Pavlin equaliser, qualifying for their first ever major tournament.
Ukraine
Slovenia
Game Details
"It was a miracle for our country," Acimovic told ESPN FC in an exclusive interview. "Ukraine were very strong those days, with Andriy Shevchenko and Serhiy Rebrov in the attack, and nobody gave us a chance.
"I knew that there are very few scoring opportunities is such games, and when the ball came to me, I gambled on a shot. You only have a second to think, so you act instinctively.
"I was lucky that their keeper was late, but the most important thing was to believe. We could easily have played for a draw, and maybe it was more logical to keep the ball and start a slow attack. There only were a few minutes remaining till the final whistle. But we wanted to go for a kill, and I took that shot."
Acimovic, however, didn't feel like a hero immediately: "Had we lost in the return leg, that goal would have been pretty meaningless. When we qualified, I fully understood how important it was. The feeling was great. Everyone showed the goal on TV, not only in Slovenia, but all over the world. That was one of the biggest and happiest moments of my career."
And so Slovenia went to their first European Championships. They fought out for two draws, 3-3 against Yugoslavia and 0-0 versus Norway, and marginally lost 2-1 to Spain, making a lot of friends and playing fearless, attractive football. Acimovic was used as a late substitute in all three fixtures, but still remembers the tournament as a huge experience.
"It was a great party for the fans who came to support us and for the whole country," he said. "We had already achieved everything just by qualifying, and there were no high expectations, so we just enjoyed ourselves.
"We'd done our best and were satisfied with that."
That wasn't the end of the dream, though. Two years later, Slovenia sensationally qualified for the 2002 World Cup as well. Once again they made it through the playoffs and Acimovic was on target in the 2-1 win over Romania in Ljubljana, and yet again the underdogs managed to salvage a 1-1 draw in the second leg.
Overall, Slovenia have an extraordinary rate of success in the playoffs. They lost out to Croatia ahead of Euro 2004, but eliminated Guus Hiddink's Russia to qualify for the 2010 World Cup. What is the secret behind their sensational run?
"We are never favourites, and that is our main strength," Acimovic explains. "The most difficult thing in football is to play when everyone expects you to win easily. We are always the underdogs, and there is no pressure on us, but we always believe that we can make it.
"After all, there are just two games in those playoffs, and we are not facing the strongest teams in the world like Brazil or Argentina. Everything can happen over 180 minutes when you play Ukraine or Romania. Obviously, you can only make it if everyone gives their utmost. You have to play your hearts out."
Acimovic is optimistic ahead of the playoffs against Ukraine, especially because Srecko Katanec, the coach who masterminded the great achievements in 2000 and 2002, is back on the bench.
"Srecko is a great motivator, and he will know how to prepare the team," Acimovic enthused. "He has been there and seen everything before. He will explain the lads what is needed of them.
"I must admit that I don't know an awful lot about Ukraine these days. Naturally, they are not a bad team, but we have our qualities as well. The players must show character. If they do, they would be in with a shout. I would say that the chances are equal. It's 50-50."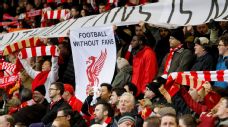 Showing character and taking chances is exactly what Acimovic himself did at the 2002 World Cup.
"My daughter was born a few weeks before the tournament, and I put a shirt with her photo under my playing shirt, just in case I scored," Acimovic said.
He started the first game against Spain on the bench and entered the field in the second half in place of Zlatko Zahovic. The star midfielder didn't like the substitution, insulted Katanec and was immediately sent home.
Without Zahovic, Acimovic became the playmaker and ran the show against South Africa and Paraguay. Unfortunately for him, he didn't find the net in the 1-0 defeat to Bafana Bafana, and Slovenia were eliminated. They wanted to go out with a bang, however, and Acimovic scored a marvellous individual goal against the South Americans, beating three defenders and putting the ball past Jose Luis Chilavert from the tightest of angles.
"That was a fantastic feeling. Nobody expected that, and I took my shirt off and showed the picture of my daughter. My wife was watching me at home. We lost 3-1 in the end, but that was still a great moment," he said.
Tottenham secured Acimovic's signature from Red Star Belgrade well before the World Cup, and given his impressive performances in South Korea, Glenn Hoddle probably thought that it was a shrewd piece of business. The Spurs manager even compared the Slovenian to Trevor Brooking, and much was expected of him, but for once he couldn't deliver.
"I came to England too early in my career. I should have gone to France and played in Ligue 1 for a couple of seasons before arriving to the Premier League. The change was too steep for me, and I just wasn't ready for it," Acimovic recalled, amusingly saying that signing the contract was the highlight of his career in England.
However, he doesn't regret the time he spent in London: "I was lucky to be part of the best league in the world and learn from the best players, and I only have good memories," he said.
"I am trying to watch as many Spurs games as possible, and I support them with all my heart."
But do Tottenham have a chance to win the Premier League title this season at long last? Acimovic says that Mauricio Pochettino's men will need to believe in themselves to stand a chance.
"It will be difficult with the teams like Manchester City and Manchester United around," Acimovic says, 'forgetting' to mention Arsenal.
"But the biggest question is whether Tottenham players believe in themselves. I don't know if they really think that winning the title is possible.
"They are a big club, and they have to change their mentality. Look at Atletico Madrid. They were never in contention for a long time, and they don't have the money to rival Barcelona and Real Madrid, but they made the switch, won the Spanish league and reached the Champions League final. That is the attitude Tottenham need."
After leaving White Hart Lane in January 2004, the Slovenian played at Lille, scoring the winner against Manchester United in the Champions League in 2005. Later, after a brief spell in Saudi Arabia, he joined Austria Vienna and enjoyed a successful spell before retiring in 2010 due to knee injury.
He is not surprised, therefore, with Austria's remarkable success in the Euro 2016 qualifiers: "It was only a matter of time before they started to win. I had a pleasure to play with quite a few stars from the current national team, and they were highly promising," he said.
"David Alaba was just 15 when I met him, but his talent was obvious. He is one of the best left-backs in the world now, maybe even the best. Zlatko Junuzovic also made a great impression. He is a complete midfielder now.
"Austria deserved to qualify for the Euros. They were not just lucky by any means, and I think they are going to be the surprise team of the tournament next summer."
Whether Slovenia will have a chance to surprise in France as well is open to question, but according to history they have a much better chance than most people think. While they enjoy a history of phenomenal success in the playoffs, Ukraine have lost all of their five playoff clashes so far.
However, even if the Slovenians win again, they are unlikely to score a goal as beautiful as the one Acimovic netted 16 years ago. That was a masterpiece, and Milenko will always be remembered for it.
Michael Yokhin is ESPN FC's European football writer. Follow him on Twitter: @Yokhin