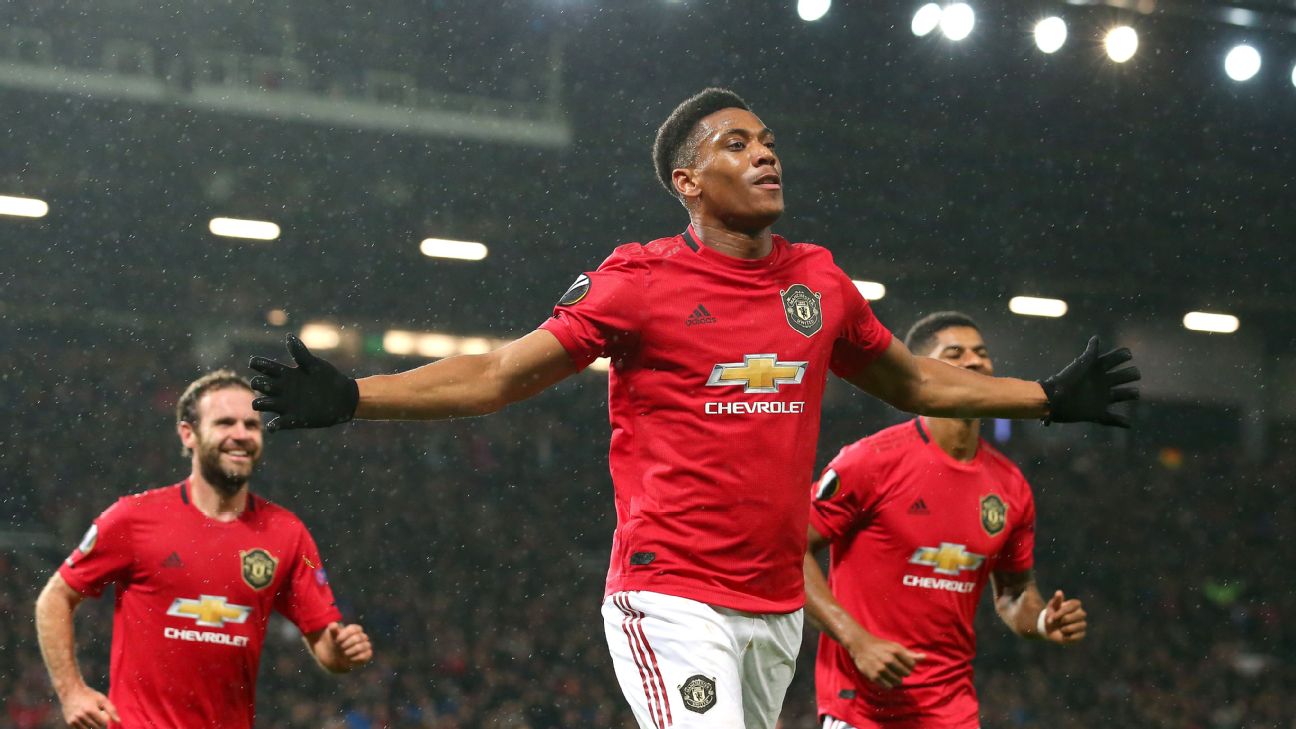 MANCHESTER -- Ole Gunnar Solskjaer said Manchester United fans saw the "template" for how he wants his team to play following the win over Partizan Belgrade.
United booked their place in the knockout rounds of the Europa League with a 3-0 win at Old Trafford thanks to goals from Mason Greenwood, Anthony Martial and Marcus Rashford.
"This is a little bit of a template on how we want to play," Solskjaer told a news conference.
"Too many times we're 1-0 up and haven't got the second but these...