Cristiano Ronaldo, Paul Pogba, Angel Di Maria lead our UCL Team of the Week
The first UEFA Champions League matchday of 2015-16 is in the books and so, Nick Miller selects his Team of the Week. It's good reading for Juventus fans ...
Goalkeeper: Gianluigi Buffon, Juventus
He's 37, made his senior debut 20 years ago, has won pretty much everything there is to win in football and is still going. Not only that, but Gianluigi Buffon is still among the best goalkeepers in the world.
"I hope he will go on for as long as possible, certainly as long as I am manager," Massimiliano Allegri said after Buffon's brilliant performance helped Juventus to a 2-1 win over Manchester City on Tuesday. "Buffon is someone who is an extraordinary goalkeeper, perhaps the best ever in the history of football. He never fails."
Buffon pulled off a series of extraordinary saves, most notably a double stop on Raheem Sterling and David Silva just after Juve had equalised. Buffon has won pretty much everything there is to win, but not the Champions League. On current form, could that change this season?
Defence: Kostas Manolas, AS Roma
Arguably one of the most impressive performances in the first round of fixtures in this season's Champions League came from a team that didn't win. Roma held Barcelona to a 1-1 draw at the Stadio Olimpico, the goal an extraordinary effort from around 55 yards by Alessandro Florenzi (who disappointingly didn't dash into the crowd to celebrate with his grandmother this time, as he did last season), but it was a fine rearguard effort that helped them to hang on.
Central to that was Greek central defender Kostas Manolas, who produced a fine showing in the heart of their defence, making a couple of fine clearances and last-ditch tackles to secure an excellent point for Rudi Garcia's men.
Defence: Stefan Mitrovic, Gent
Probably the only performance that could rival Roma's on Wednesday night was that turned in by Gent. The Belgian side finished their 1-1 draw against Lyon with just nine men after both Brecht Dejaegere and Thomas Foket were sent off, but they still managed to claim a dramatic draw.
Shorn again of the attacking talents of Nabil Fekir, Lyon had an Alexandre Lacazette penalty saved late on by Matz Sels and couldn't break down Gent's resistance enough to nick a victory. You could make a case for any one of the nine men who started and finished this game to be in this team of the week given their fine team performance. But the nod goes to defender Stefan Mitrovic if only because this was his full debut for the Belgian side after joining from Freiburg on loan in the summer.
Defence: Gabriel Paulista, Arsenal
There wasn't much for Arsenal to feel good about as they lost 2-1 to Dinamo Zagreb on Wednesday night, a depressingly predictable performance that merely sets up their progression to the second round in second place before a brave defeat against by Barcelona or Bayern Munich.
One bright spot among the gloom was Gabriel Paulista, the Brazilian central defender who isn't usually one of their first-choice central defenders, but who was terrific for the Gunners on Wednesday, holding firm while those around him faltered. If he continues turning in performances like this, he will be challenging Laurent Koscielny and Per Mertesacker for a starting berth before too long.
Central midfield: Ruben Loftus-Cheek, Chelsea
Finding positives for Chelsea this season has been a tricky business given their dreadful start to the league campaign. However, there were slightly more reasons to be cheerful in Europe as Jose Mourinho's men eased their way to a relatively straightforward 4-0 victory over Maccabi Tel Aviv, a game in which the Portuguese boss made a number of changes to his starting side.
One of the most impressive newcomers was Ruben Loftus-Cheek, the youngster who looked composed and beyond his years in the heart of their midfield. Admittedly this was against modest opposition, but the player who was told off by Mourinho a few months ago for slackness in a postseason friendly at least provided proof that Chelsea do have some options for the season ahead.
Central midfield: Paul Pogba, Juventus
If Louis van Gaal or Manuel Pellegrini had their way, you'd imagine that Paul Pogba would be plying his trade in Manchester a little more permanently, but for now he provided a tantalising glimpse of what United and City might be missing. Arguably the finest midfielder in the world right now, Pogba was supreme against City, the driving force behind Juventus' comeback from a goal down to claim a 2-1 victory at the Etihad.
The high point of his performance was the absolutely majestic cross for Mario Mandzukic's equaliser, curling the ball over from the left flank with so much precision and pace that the Croatian striker was left with a relatively simple task of turning it home. It was, in short, a pass virtually impossible to defend. Pogba has everything you could possibly want in a midfielder and it's no wonder he's coveted so much.
Left midfield: Juan Cuadrado, Juventus
What is it that happens to wingers when they join Chelsea? There certainly seems to be a higher-than-average failure rate for wide players brought to Stamford Bridge over the past few years, with Kevin de Bruyne, Andre Schurrle, Mohamed Salah and now Juan Cuadrado all bought before being shipped out for various reasons in relatively quick time.
The Colombian is the latest to be given barely any time to establish himself at Chelsea, but as anyone who witnessed his performance against Manchester City will see, he certainly has the ability to cause problems for top sides.
"I think if we play like this we'll be difficult to stop," he said after the game of Juve's chances in the competition. "Now we have to think about the next game, this has fired us up and we know we have to strive for the Scudetto. We're in the race, and we'll play every game like a final."
Right midfield: Angel di Maria, Paris Saint-Germain
In years to come, we will probably regard Angel di Maria's solitary season at Manchester United as one of the great curiosities of our time, if we don't already. The Argentine playmaker joined PSG in the summer after a solitary campaign at Old Trafford, leaving with the nagging sense that they could perhaps have stuck it out just a little longer to try getting the best out of him. However, he wanted to leave, and it is tough to argue against living in Paris and earning an awful lot of money at the same time.
It seems life in the French capital is suiting Di Maria so far: He was terrific in their opener against Malmo, scoring their opener and generally working his magic over the side as PSG cruised to a 2-0 victory. "He's an incredible player," PSG captain Thiago Silva told reporters after the game. "When he plays like he did today -- one on one -- it's impossible to stop him."
Forward: Antoine Griezmann, Atletico Madrid
There was some talk that Antoine Griezmann would be leaving Atletico Madrid in the summer, but the Frenchman stayed with Diego Simeone's side and they will be rather grateful that he did, after another excellent showing by the wide man as they beat Galatasaray 2-0. Both goals came from Griezmann; the second was a relatively straightforward effort from very close range, but the first was a fine finish, low and left-footed to set his team on their way.
It might be too much to expect Atletico to repeat their implausible run to the final in 2013-2014, but they certainly got off to a fine start with this victory in Turkey in what will arguably be their most difficult game of the group stage.
Forward: Cristiano Ronaldo, Real Madrid
One of the themes in this year's Champions League will be the switching of the tournament's goal-scoring record between the two undisputed greats of this generation, Lionel Messi and Cristiano Ronaldo. It was the latter who took the lead this week, scoring a hat trick as Real Madrid brushed Shakhtar Donetsk aside 4-0.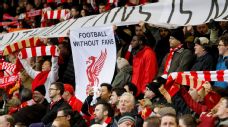 Admittedly, this was not the most impressive treble Ronaldo will ever score, with two of the goals coming from the penalty spot (the first of which never should have been given, the ball hitting Dario Srna square in the back rather than anywhere near his arms), but it's perhaps an indication of his genius and relentless goal scoring that we are able to declare his Champions League treble as being relatively so-so.
Forward: Hulk, Zenit St. Petersburg
It's been just over three years now since Hulk moved to Russia from Porto, and despite the Brazilian seemingly agitating for a move away at very regular intervals, he is still there. He continues to score goals, too; he has five in nine league games so far this season, and he started his Champions League campaign with a brace, one of them an absolute stunner.
The big forward had already given Zenit the lead over Valencia when the ball dropped to him just outside their area, where he controlled it, took the briefest of moments to settle himself before unleashing a cannon that threatened to take the net away from its moorings and into the Mestalla stands. It was a remarkable strike in Zenit's 3-2 win that would perhaps have guaranteed him a place in this side alone even if he hadn't already found the target.
Nick Miller is a writer for ESPN FC, covering Premier League and European football. Follow him on Twitter @NickMiller79.