The Champions League group stage is back, but who were the stars this week? Here's the best XI from the first games.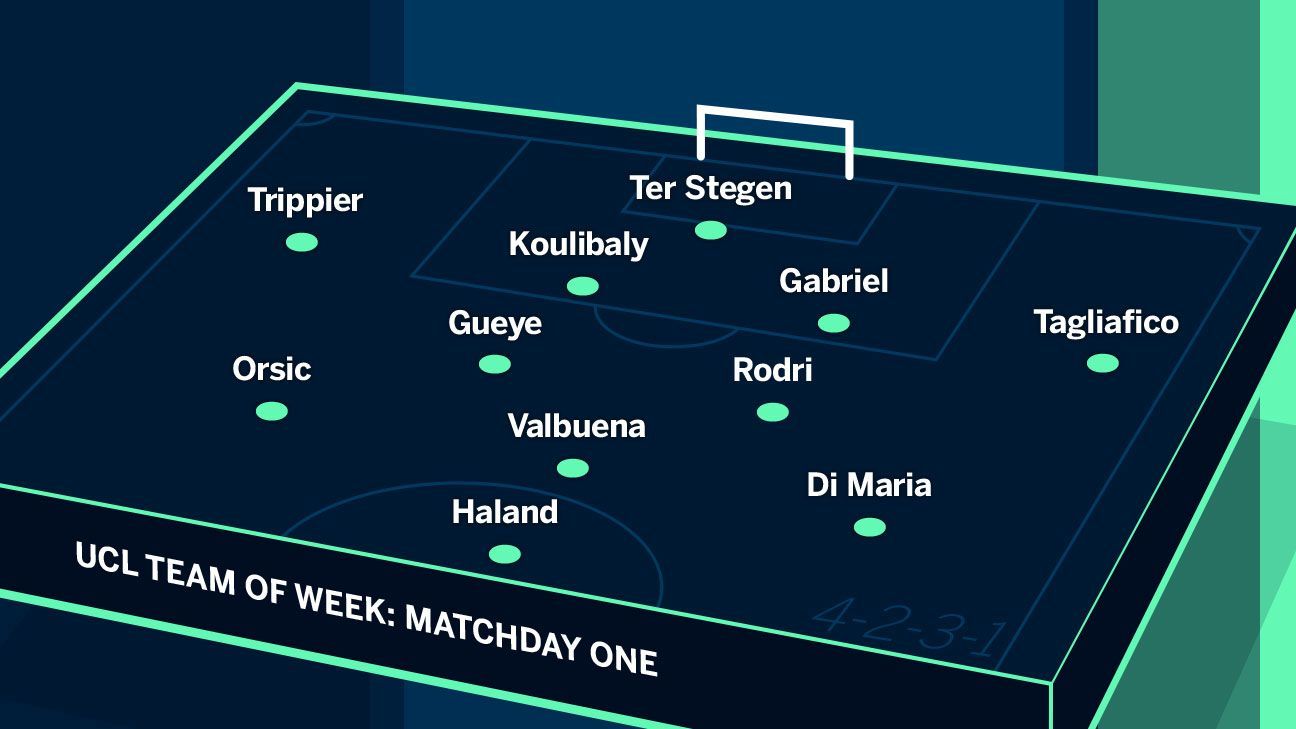 Goalkeeper: Marc-Andre ter Stegen (Barcelona)
Barcelona were well under par in their 0-0 draw against Borussia Dortmund so it was fortunate they had a goalkeeper in such fine form. Ter Stegen brilliantly saved Marco Reus' second-half penalty, recovering smartly to gather the ball before anyone could gobble up the rebound, and also saved twice more from his countryman at close quarters....