Mix Diskerud back in U.S. contention after impressing against Canada
CARSON, Calif. - The past 12 months have not been the happiest for Mix Diskerud.
His celebrated arrival in MLS with New York City FC in early 2015 was supposed to usher in a new era for the U.S. midfielder. With it was supposed to come more responsibility and an expanded role with the national team.
None of it ever materialized. The arrivals of Frank Lampard and Andrea Pirlo pushed Diskerud out to the right wing or out of NYCFC's lineup entirely. As a result, his time with the U.S. dwindled, making just two substitute appearances in the team's past seven games. Worse yet, he seemed to slide even further down the U.S. depth chart as players like Darlington Nagbe and Lee Nguyen staked their claim for more minutes.
U.S. manager Jurgen Klinsmann handed Diskerud a rare start in Friday's 1-0 win over Canada, and the midfielder took advantage, especially in the second half. Not only was he tidy on the ball, completing 46 of his 51 passes, but he was also active in the attacking half and served up a clear chance in the 55th minute that Jozy Altidore headed wide.
And what pleased Klinsmann the most was the work Diskerud put in on the defensive side. He even managed to win all three of his aerial duels, which hasn't been a strong suit for him.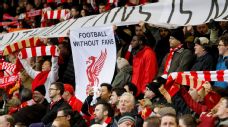 "We told him in this camp that, 'You've got to bring out your elbows," Klinsmann said after the match. "That's what he needs to learn, and that's what he did. In a couple of situations he got physical, and this is what he needs to add to his game."
Diskerud added: "It was nice winning tackles, and I felt like as a team in the second half we were controlling the game. We should have scored more goals, but it's more fun for the fans when it's tight and we score in the end instead."
Of course, the lack of physicality has been the knock on Diskerud ever since he first broke in with the U.S. back in 2010. But on this night, his ability to put in a shift on both sides of the ball allowed him to provide a highly effective complement to Michael Bradley.
The U.S. went from controlling the first half to dominating the second and, if not for some wayward finishing, might have won by a bigger scoreline.
"We were supposed to switch both, share the responsibilities both defensively and offensively," Diskerud said about his partnership with Bradley. "I felt like we managed to do that pretty easy.
"We both of us like to come down and go back up. It's nice. Sometimes when we both go up too high, then Matt [Besler] gets mad at us. We can't be too eager, but I felt like we had a good dynamic there and the shifting was good. It was nice. We found each other with balls and played to our wingers and forwards a lot. It felt good in the middle there."
The performance comes at a juncture where some questions remain about the composition of the U.S. midfield heading into two World Cup qualifiers against Guatemala at the end of March.
Jermaine Jones' six-game suspension at club level applies to international play as well, though it won't begin until he signs a new contract. But it's nearly certain that Jones will miss those matches. Diskerud could be one of those counted on to deputize for Jones.
But for now, Diskerud is content to put some distance between himself and 2015. Granted, the dynamic at club level whereby Pirlo and Lampard run the center of midfield hasn't changed. A spot on the wing is likely still in his future, though he'll need to fend off challenges from No. 1 draft pick Jack Harrison. Yet for Diskerud, there is satisfaction at getting his career on an upward trajectory again.
"It's the start of a new year, and we want to get things going in the right direction," he said. "So I got kind of a head start now in this camp starting before NYCFC, so it's going to be good to see the guys again. I feel fit, I feel fresh, and coming off of two wins, it feels nice, it's a good feeling, [it brings] confidence."
And Diskerud hopes it also brings a happier 2016.
Jeff Carlisle covers MLS and the U.S. national team for ESPN FC. Follow him on Twitter @JeffreyCarlisle.