United States looks to tighten up defense in Canada friendly
CARSON, Calif. -- Just because Sunday's 3-2 win against Iceland got the U.S. national team off on the right foot in 2016 doesn't mean the Americans can't improve in their second match of the year, on Friday night against northern neighbors Canada.
For starters, U.S. boss Jurgen Klinsmann is hoping for a clean sheet.
"As a coach, obviously we want to see a defensive line that is on top of everything, that blocks every shot, that doesn't give away any opportunity for the opponent to score," Klinsmann told reporters before his team trained inside StubHub Center on Thursday.
But perfection isn't possible for any team, and hoping and expecting are two very different things. With the U.S. just one game into its 2016 slate -- one game into the preseason, really -- Klinsmann and his players were quick to manage expectations at this stage.
"Reality is there's always an opponent with quality finding ways to create their own chances, and here and there they put it in the back of the net," the coach said. "Goals only happen when the other side makes mistakes. So we try to reduce them, we try to work on things and hopefully we can avoid it next time. But obviously there's no guarantee."
The two goals that the U.S. gave up against Iceland were preventable. Errors were made on both, not that the Americans are beating themselves up over them. "You never want to concede, but I think it's important to take a step back and recognize the circumstance," veteran center back Matt Besler said. "The goals we gave up did look like preseason goals. So yeah, we'll take a look at those and try to correct our mistakes."
They'll have to do it with a retooled back line. Two of the defenders who started against Iceland -- Brad Evans and Michael Orozco -- were released to their clubs earlier in the week, and it's not entirely clear who will replace them in the lineup.
D.C. United's Steve Birnbaum seems certain to be on Klinsmann's team sheet after notching an assist and the 90th-minute winner on Sunday. Where exactly he'll line up if he gets the call is another mystery. Birnbaum is a natural center-back who can also man the outside in a pinch. On Thursday, the 25-year-old said he had trained at both spots this week.
"There's definitely a lot of moving pieces in this camp, so you have to adapt to it," Birnbaum said. The same goes for Klinsmann. The whittled-down roster limits the German's options; of the seven defenders remaining on the squad, four have never played at senior level. A fifth, 20-year-old Kellyn Acosta, just made his international debut.
Given that, it's not unreasonable to suggest that Jermaine Jones could reprise his role at center-back, where Klinsmann experimented with him early last year. The alternative is starting an uncapped defender against Canada, something Klinsmann didn't sound eager to do on the eve of the contest.
"Definitely the senior group has priority when it gets to the games," Klinsmann said. "You won't see that many changes now [involving] the U-23s."
What you might see are goals against. And that's OK, according to U.S. captain Michael Bradley. "You're using these games to try to get fitter, to get sharper," Bradley said. "It's not the time of year to really be overanalyzing."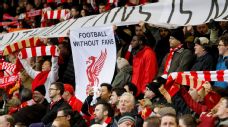 U.S. Camp Notes
- Besler was in and out of the national team last year, but by all accounts, he's off to a great start in 2016. "Matt has been outstanding this entire camp, also in a leadership role as one of the veterans, basically, looking after the under 23s, looking after everybody," Klinsmann said. One of the players Besler has taken under his wing is Birnbaum. "First of all, he's a great guy off the field," Birnbaum said of the Sporting Kansas City captain. "I enjoy playing with him, and I look up to him. He's a guy that is a big part of our men's national team. Hopefully I can be like him and become a staple at center back."
- Bradley said he has noticed some of the younger players come out of their shells as camp has gone on. "Their personalities start to come out more and more -- some of the nerves that you see early on go away," Bradley said. "I think all the young guys here are excited and motivated and determined to keep pushing themselves forward. It's a great group."
- A year ago, Canadian forward Tesho Akindele was here training with the U.S. as the dual-national mulled his options at the top level. While he eventually chose Canada, the FC Dallas man has fond memories of his brief time with the American squad. "I'm super glad I went to that camp last year," Akindele, the 2014 MLS Rookie of the Year, told ESPN on Thursday. "When I went in, I think I was leaning towards Canada, but you just don't want to have in the back of your mind, 'What if?'"
Before accepting Canada's invite to a pair of World Cup qualifying matches in June, Akindele called Klinsmann to inform him of his decision. "He was super understanding," said Akindele. "He said I understand your decision, go with your heart and if I need anything, call him. He was very nice about it."
Akindele has made seven appearances for Canada since, scoring once. He said he's looking forward to swapping shirts after Friday's match with FCD teammate Acosta, whom he considers the most underrated player in MLS. "He's a baller, man, I'm telling you," Akindele said. "He's going to be a starter for the U.S. for a long time."
Doug McIntyre is a staff writer for ESPN The Magazine and ESPN FC. Follow him on Twitter @DougMacESPN.