Should Jurgen Klinsmann worry about U.S. goalies Tim Howard, Brad Guzan?
For the last three decades, the United States men's national team manager hasn't needed to concern himself with one aspect of the lineup card: the man in the net. From Tony Meola to Brad Friedel to Kasey Keller, the Stars and Stripes have had a world-class goalkeeper to rely on whenever the 10 outfield players failed. The strength of the U.S. netminders is such an institution that even Tim Howard's stunning performance against Belgium at the 2014 World Cup wasn't a complete surprise; making the sublime look routine is an American tradition.
But the times, they are a-changin' -- maybe. Both Howard and Brad Guzan are struggling with their English Premier League clubs, on the verge of getting run out of Goodison Park and Villa Park, respectively. While the former hasn't lost his starting spot yet -- and, frankly, has been more solid than the average Evertonian thinks -- headlines like "Tim Howard's position at Everton has become farcical and he must be dropped" and "So, Uh, What the Hell Happened to Tim Howard?" are the norm.
Howard has been rightly criticized for poor play in matches against Arsenal, Chelsea, Swansea and more. Guzan, meanwhile, tarred by the patently absurd "gum-gate," sits fourth from the bottom in one ranking of EPL keepers and was recently demoted to serve as Mark Bunn's backup.
In a year full of World Cup qualifiers and the Copa América Centenario, the last thing Jurgen Klinsmann needs is two backstops grasping for form. The big question for the red, white and blue: are momentary dips or more systemic problems?
While the generalities of the two situations are similar, the details are rather different, so let's examine each man individually.
Howard, who hasn't looked consistently solid since before the World Cup, turns 37 a few weeks before the March qualifiers against Guatemala. That is not young, and the miles might be hampering his play.
"There's no question in my mind that given how much he's experienced, Tim Howard can handle the criticism and come back as be as excellent as he's ever been for the U.S.," former Trinidad and Tobago goalkeeper and current ESPN FC analyst Shaka Hislop says. "But is it more a question of age catching up with him?"
The Everton No. 1 took a year off from the American team in an effort to rejuvenate but despite looking better than he did last year, Howard continues to make too many mistakes. Still, he can post impressive performances, as he did during a mid-January 0-0 draw against Manchester City. He has clearly slipped a notch but it's not a disastrous dip.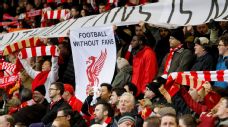 Klinsmann should be more concerned about Guzan. Six years Howard's junior, the Aston Villa goalie has long been the U.S. man in waiting. During Howard's absence from the American squad, he was solid and occasionally spectacular, showing a growing confidence about vocally bossing the young backline. He played well enough that the U.S. coach installed a rotating platoon system once Howard returned.
Guzan, however, has been terrible at Villa this season. Granted, Villa have been terrible but the American has been worse, making uncharacteristic gaffes, looking tentative and ultimately losing his starting job. That's a far cry from his savior role last season in which he almost single-handedly kept his club out of the relegation zone.
Perhaps a regression was to be expected as bearing the entire weight of a team can exhaust over time. "It's not easy playing on a bad team for as long as Brad has," Hislop says. "You can't be expected to be that great for that long."
Two goalkeepers, two lost club seasons. If there's a bright side for Klinsmann, it's that a change of scenery might do each man good. "I think you worry about the form that you see," former U.S. national team player and ESPNFC analyst Keller says. "We've seen plenty of players be out of form for their club and be in form for their nation, and vice versa."
Hislop agrees. "A lot of times, coming back and playing international football is a release," he says, citing a couple of points in his career where getting in the net for Trinidad and Tobago helped him reset emotionally from troubling times with his club. "You feel like a weight is off of your shoulders. You look forward to it and you actually play some of your best football in those circumstances."
Ultimately, it's a tad too early to be too worried. While there are reasons for concern, Howard and Guzan have shown world-class ability for years and if anything, the major worry for the U.S. manager might be further down the line. There isn't anyone waiting in the wings. "The question mark has been 'where is that next crop? Who has been able to get to that next level?'" Keller says.
Luis Robles, who started in a 3-2 win against Iceland, had an excellent 2015 but he is Guzan's age. Sean Johnson (26) and Bill Hamid (25) were supposed to be the wave of the future and while both can be spectacular, they have been inconsistent in Major League Soccer, which doesn't bode well for the transition to the highest levels.
Add the number one woes with those of the next class and you start to see a trend. Jurgen Klinsmann began 2016 with a long to do list. Figuring out the goalkeeper situation isn't at the top but for the first time in a long time, it deserves a spot. Its mere presence should be something of a concern.
Noah Davis is a Brooklyn-based correspondent for ESPN FC and deputy editor at American Soccer Now. Twitter: @Noahedavis.