U.S. Hot List: Fabian Johnson in fine form in Bundesliga
With the MLS and Mexican seasons long over and the German Bundesliga now on its winter break following the weekend games, it's time to drop the final U.S. national team Hot List of 2015.
Club commitments will keep most of the players below from participating in the Americans' year-opening camp in Southern California, the roster for which won't be announced until the first few days of 2016. But with World Cup qualifying starting back up in late March and June's high-profile, U.S.-hosted Copa America Centenario on the schedule after that, you can be sure coach Jurgen Klinsmann is keeping close tabs on how some of his top players are performing overseas. Here's whose stock is rising or falling of late.
Warming up
John Brooks, D, Hertha Berlin (Germany)
Why he's here: Hamstring and ankle injuries kept Brooks out most of September and October, but the rangy Berlin-born center back has now made seven consecutive starts for third-place Hertha in all competitions and he's scored twice in his last four games.
What this means: While Brooks missed the national team's last five matches of 2015, he'll be in position to reclaim his starting spot ahead of Matt Besler for March's World Cup qualifying home-and-home versus Guatemala if his strong club play continues into the New Year.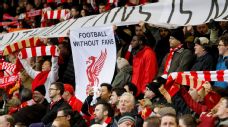 Alejandro Bedoya, M, Nantes (France)
Why he's here: The U.S. veteran went all of October without appearing for his Ligue 1 club after getting ill in the days leading up to the Oct. 10 CONCACAF Cup loss to Mexico. Now, he's made six straight starts for Nantes.
What this means: Bedoya was sorely missed against El Tri, and Klinsmann will rely on the 28-year-old's experience, smarts and work rate (especially defensively) will be relied on in big matches in 2016.
Fabian Johnson, D/M, Borussia Monchengladbach (Germany)
Why he's here: No American player had a better 12 months than Johnson, who returned to 'Gladbach's lineup on Sunday (after sitting out last week's 5-0 drubbing by Bayer Leverkusen with a sore toe) and helped his 10-man team side defeat Darmstadt 3-2.
What this means: Johnson's lights-out recent form -- he has six goals and two assists in his last 12 games for club and county -- proves that the German-American's attacking ability is wasted on the U.S.'s defensive line. Even if Johnson is also the team's best fullback, and he is, bank on him remaining in the midfield whenever possible next year.
Danny Williams, M, Reading (England)
Why he's here: Williams wasn't called in for last month's qualifiers against St. Vincent and the Grenadines and Trinidad and Tobago, and he wasn't happy about it. But he responded well, starting every game for the Royals since and scoring a spectacular goal -- his fourth in the league this season -- against Blackburn on Saturday.
What this means: It's true that the 26-year-old has been inconsistent for the U.S., but on the other hand he's not yet in his prime. National team starters Kyle Beckerman and Jermaine Jones both turn 34 next year, and Alfredo Morales, Williams' main competition among young American defensive midfielders, remains behind him on Klinsmann's depth chart, despite being a Bundesliga regular with Ingolstadt.
Ethan Horvath, G, Molde (Norway)
Why he's here: Just 20, the U.S. U-23 starter has been stellar -- and consistent -- since claiming the starting job at Molde, leading his team into the knockout stage of the Europa League.
What this means: With the Tippeligaen on its winter break, there's a decent chance Horvath will get called in by Klinsmann for the first time during senior team's January/February camp, if Molde coach Ole Gunnar Solskjaer gives his blessing.
Cooling down
Brad Guzan, G, Aston Villa (England)
Why he's here: It's not because the 31-year-old has played poorly this season. He hasn't. But despite Villa's hard-fought 1-1 tie against Newcastle on Saturday, his club remains dead last in the Premier League by a distance and is the bookies' favorite to be relegated at the end of the season.
What this means: If Villa does go down, it would leave Guzan either looking for a club or playing in the second-tier Championship. Neither is a good option for the Illinois native, who is hoping to win the starting U.S. job from co-No. 1 Tim Howard -- whose form for Everton has been criticized in recent months -- next year.
Geoff Cameron, D/M, Stoke City (England)
Why he's here: Luck has not been on the 30-year-old's side lately. The versatile former Houston Dynamo man started the season as an ever-present center back for Stoke before a quad injury opened the door for captain Ryan Shawcross to reclaim his place, pushing the American into the midfield. And a second injury suffered last week kept him out of the Potters' loss to Crystal Palace on Saturday.
What this means: The latest ailment isn't serious, and Cameron could return for Stoke on Dec. 26 against Manchester United. But the Boston-area product's status with the U.S. is less certain. Despite lining up in the heart of the American defense during the Americans' final four games of 2015, Klinsmann has been reluctant to play Cameron in central defense when he's not lining up in that spot for his club.
DeAndre Yedlin, D/M, Sunderland (England)
Why he's here: A week after Yedlin was subbed out just 18 minutes into the Black Cats' 1-0 home loss against Watford, the 22-year-old speedster stayed on the bench for the second time in Sunderland's last five Premier League games, this time in Saturday's 3-1 defeat at Chelsea.
What this means: That Sunderland boss Sam Allardyce is still tinkering with different formations is probably good news for Yedlin, who has improved considerably since arriving at the club in September. Still, the fact that his loan (from Tottenham) expires at season's end doesn't give the Prem's second-last club much incentive to stick with him during the relegation dogfight that lies ahead.
Doug McIntyre is a staff writer for ESPN The Magazine and ESPN FC. Follow him on Twitter @DougMacESPN.