U.S, MLS and Klinsmann under pressure to deliver USMNT youth stars
There is a sense of anticipation after the start of every World Cup qualifying campaign. Some players will see their international careers come to an end but that feeling is trumped by the excitement that comes with looking at the new crop of players coming in, and trying to determine which performers will seize the opportunity to take on more prominent roles.
It is now 16 months since the U.S. was eliminated by Belgium at the 2014 World Cup, and those new names have yet to emerge in sufficient numbers. It has not been for lack of trying by U.S. manager Jurgen Klinsmann, who has handed caps to 27 players who were not at the last World Cup. This number includes short-term options such as Alan Gordon and omits World Cup reserve players such as John Brooks, Mix Diskerud and Julian Green. But in terms of the next wave of players, only L.A. Galaxy attacker Gyasi Zardes has repaid the faith shown in him.
Even more sobering has been the largely underwhelming performances by some youth national teams. While the under-20s reached the quarterfinals at the FIFA Under-20 World Cup last June, the under-23s are in danger of failing to qualify for the Olympics for the second time running. The under-17s did not get out of the group stage at the World Cup in Chile and failed to show much in the way of attacking verve, Christian Pulisic aside.
Identifying prospects for the senior team is one aim of the youth national teams. If three or four players emerge per team, then a part of the goal has been accomplished. At the moment, the numbers look thin, even as U23 players such as Matt Miazga and Jordan Morris joined up with the senior team this week.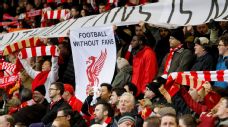 As a consequence, the process of replacing veterans such as Kyle Beckerman and Jermaine Jones has been delayed. Klinsmann left Clint Dempsey out of the current squad that will contest World Cup qualifiers against St. Vincent and the Grenadines and Trinidad & Tobago, and it was with the express purpose of giving time to younger players.
"We want the young players to come out of their shell more and make a point," Klinsmann told reporters in at the team's training base in Miami.
"We know Clint inside out. But we also have a longer, bigger picture of Russia 2018, so we need the likes of Bobby Wood, Jordan Morris and Gyasi Zardes to make an impression, to fight their way through and prove it in World Cup qualifying. We can't start this process two years from now."
Yet no other cycle in recent memory has contained this many unknowns heading into World Cup qualifying. Given the ever-increasing resources and programs in place, it amounts to a head-scratcher. The U.S. Soccer Federation's Development Academy is now in its ninth season. MLS academies have set down roots and begun producing professionals. MLS clubs are fielding reserve teams in the USL, providing competition in the 18-21 age group that historically has been where plenty of players have fallen through the cracks. But there is a sense that while the level of the average player has gone up, fewer Claudio Reynas and Landon Donovans are being produced.
It leaves open the question of where the next crop of creative players is going to come from, even if the likes of Sebastian Lletget have adapted well to MLS.
"A lot of the players coming through the system lack personality and character on the field," said former U.S. international and current ESPN television analyst Taylor Twellman.
"When I call MLS games and just watch these games, I feel like I'm watching a bunch of clones. I feel like the players 21 and under are all the same."
There are lots of theories for why this is, but one consistent criticism is the level of coaching at youth level. The USSF announced in September that it had revamped its coaching curriculum, but the roots of this issue run deep. More money needs to be invested in developing and educating youth coaches at all levels.
"Our teachers of kids between the ages of 6 and 12 -- and bless their hearts -- are mostly parents and mostly volunteers," former U.S. U20 manager Thomas Rongen said.
"On occasion you have a player who played at a little bit of a high level, but there aren't many licensed coaches, or those who have much of a playing background. Invariably the better coaches go to the higher age groups because that's where the money is. Economically it's all upside-down."
There has always been a tension between getting results and developing players in the youth ranks. At times those two aims can even be in conflict with one another. The USSF has attempted to emphasize the latter, but in the eyes of former U.S. U15 manager Hugo Perez, much more can be done.
"There's talent here, but we're playing scared, we're not giving them the confidence to handle the ball, play more, attack more and get more numbers up," he said.
"At this age, you have to give them the freedom. I'm not saying that tactically you don't have to work on things. But at the same time, you need the freedom to have the ball in attack.
"Why do you have to be scared protecting a 1-0 lead or a 2-0 lead and drop everybody back? No. This is a time to let things go and I think that's where we're failing. I think U.S. Soccer has to change that. If we keep just dropping back, we're going to suffer for the next 10 years."
Perez's assertion about talent is borne out by the fact that two players -- Edwin Lara and Abraham Romero -- from the Mexico U17 team that fell to eventual champion Nigeria in the semifinals are born in the U.S. and spent time with MLS academies.
"If Mexico is coming to take our kids, that means that they know we have good players," Perez said. "That's a good sign. If we have good players, then give them good football so they don't have to leave."
In some ways, this issue is bigger than any one man to solve given the vast numbers of clubs and coaches throughout the country. But as technical director for the entire USSF, Klinsmann does set direction and hire coaches. The long-promised proactive style has only been visible in fits and starts. It certainly hasn't been discernible at senior level, especially since the start of this World Cup cycle. As massive an issue as this is to deal with, some of this falls on Klinsmann as well.
Player identification also has been an issue and there seems to be in inordinate number of late bloomers. The historical reliance on college soccer, which results in players not turning professional until their early 20s, plays a part. There are any number of pitfalls that can sidetrack a player as well. The wrong club or even the wrong league can turn into a blind alley.
How is it that Herculez Gomez had to leave MLS in order to find his game and become a consistent U.S. international at 28? Lee Nguyen was waived by the Vancouver Whitecaps only to become an MLS Best XI player with New England, also at 28. The concern is that in Nguyen's case it might almost be too late to have an impact at international level.
"When I think of other countries, they find those players at 20 and they have two or three World Cup qualifying cycles," Twellman said.
"Kyle Beckerman will be part of this World Cup qualifying cycle, but really he was part of just [the last] one. But he was a pro at 17. I think Kyle should have had three World Cups if the progression was right."
The hope is that the DA will mitigate some of these issues. It's worth remembering that for all the emphasis on USSF teams and programs, it is at club level that the vast majority of development takes place. Tab Ramos -- who in addition to coaching the U20s and serving as an assistant to Klinsmann, serves as the USSF youth technical director -- is convinced the DA has been a huge help, even if the results for youth national teams have been uneven. But he admits there are big improvements to be made.
"I think we need to make it more competitive, not just in games but in practice," he said. "I think that to a certain extent, soccer in the U.S. continues to be a parent-driven sport.
"There's a little bit of an entitlement in players. When they hear from a club that they're not doing such and such right and they need to improve in this or that, they're more likely to move to another club rather than improve. I think we need to figure out how we come up with some answers -- which we've already been discussing -- that make our game and our players more competitive and hungrier."
To that end, the gold standard for MLS academies these days is FC Dallas, which fielded three academy graduates in its starting lineup in the second leg of its playoff series against Seattle last Sunday. Manager Oscar Pareja has succeeded in incorporating the academy so that it's interwoven with the first team. He also hasn't been afraid to throw young players in at the deep end.
"I think right now, we have seen it with the results in the U.S. national team that we need something there," Pareja said.
"I'm totally convinced that it's the competition that will make young players better, competing every weekend. In our academy, we make it very competitive. We wanted to give them professionalism and look like professionals. This created an atmosphere around the locker room, around the training ground, to make them feel like little professionals that are trying to get better and visualize going through to the first team. I do see the talent coming through and we have to take the risk of putting these guys in the first team."
The deep playoff run that Dallas is enjoying will only encourage more teams to follow its lead, though the academies of the L.A. Galaxy and the New York Red Bulls are among those that also have had successes.
The cultural roadblocks that have long plagued the U.S. system remain. Pay-to-play, though receding in DA circles, remains a concern. The soccer bureaucracy is still immense. Ramos also has been working on grassroots initiatives, such as extending the DA age groups to U12 and mandating small-sided games at younger age groups. It took Ramos and the USSF 18 months to get buy-in from all 55 state youth soccer associations on small-sided games. And it won't be fully implemented until Aug. 1, 2017, almost two years from now.
"The results will be seen in 2020-something. That's just how it works. It's not easy. Hopefully I'm alive, that's all I can say," he said with a laugh.
And therein lies the big problem as it relates to the senior team. Many of these initiatives won't help Klinsmann get his team out of the rut that it's in, or help during this cycle even. Other teams in the region aren't standing still either.
That said, the time is now for Klinsmann to see what he has.
"Klinsmann's role at the highest level is to get results, end of story," Rongen said.
"He's got small windows to look at players; short competitions, friendly games. You've got to play players for a long period of time, not 15-20 minutes where you get a glimpse. You've got to find out what these guys are made of at the highest level for 90 minutes. How good is Bobby Wood? Can he start for our national team? I don't think Klinsmann's done a great job of it. There are four, five players out there where we're not sure how good they are."
The next week should reveal much.
Jeff Carlisle covers MLS and the U.S. national team for ESPN FC. Follow him on Twitter @JeffreyCarlisle.