Klinsmann could face more scrutiny if U.S. fails to convince early in WCQ
Perhaps because of this absurdly early start to World Cup qualifying for the U.S. national team -- the Americans set out on the road to Russia on Friday, when they'll meet tiny St. Vincent and the Grenadines in St. Louis (7 p.m. ET, ESPN2/WatchESPN) -- the temptation is to dismiss this month's two games (the U.S. plays at Trinidad and Tobago next week) as nothing more than tuneups for the bigger challenges that lie ahead.
The apathy is understandable. After all, the national team's second round in Brazil ended just 16 months ago. And despite recent poor form highlighted by October's CONCACAF Cup loss to Mexico, the U.S. is widely expected to breeze through both the region's semifinal round as well as the final six-nation "hexagonal" -- which they've topped, ahead of archrival El Tri, for the past three World Cup cycles.
Make no mistake, though. These matches -- moved up to this fall to accommodate next summer's Copa America Centenario -- are important both for the Americans and for coach Jurgen Klinsmann, whose job could well be in jeopardy if the Americans don't pick up at least four points from the two games.
You read that correctly. While U.S. Soccer president Sunil Gulati stuck by his man through July's abysmal fourth-place finish at the Gold Cup and the high-profile loss to Mexico, there is a growing sense that Gulati might at least begin considering other options if the Americans don't kick off qualifying on the right foot.
And it won't be easy. While Friday's match is expected to be a rout -- if it's not, the scrutiny on Klinsmann will only ramp up further -- the trip to Trinidad presents a legitimate challenge.
"T&T are always difficult to play," Klinsmann said last week in an interview with U.S. Soccer. "The circumstances down there are not ones you would find when we play at home. It's a team full of players coming out of the English Championship -- difficult players, and players that know how to play their game. They did tremendously well in the Gold Cup. It's going to be a challenge, and that's what we are preparing for."
Further complicating matters is the fact that the U.S. player pool continues to find itself stuck between generations. Still-serviceable veterans like Kyle Beckerman, Clint Dempsey and Jermaine Jones are slowing down and are long shots to still be around in 2018, when all will be closer to 40 than 30. And while talented youngsters like Jordan Morris and Bobby Wood have impressed in limited minutes, mostly in friendlies, World Cup qualifying games on the road are another matter entirely.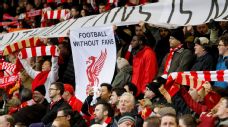 The U.S. has lost in Port of Spain before, most recently in 2008. The Yanks were already through to the hex that time, but a year later, they needed a long-range golazo from Ricardo Clark to defeat the Soca Warriors in a crucial final-round match.
And while Trinidad and Tobago might not have the pedigree of the Americans, they match up well athletically. The bumpy field at Hasely Crawford Stadium won't play to the visitors' strengths, either. All of this makes Klinsmann's decision to leave Dempsey home for these qualifiers a huge gamble. Aside from the 32-year-old's vast experience in tricky environments, he was also far and away the Americans' most productive player this year, with nine goals in 10 games.
Is this young squad capable of rising to the occasion? If not, and if the U.S. ends 2015 with yet another disappointing result, keeping Klinsmann on would represent a significant risk for U.S. Soccer. The next set of qualifiers won't arrive until late March. Four-plus months is a long time to let bad feelings fester. And because there is less margin for error in this six-game round than in the 10-match hexagonal, a loss in Trinidad would turn the Yanks' March 25 trip to Guatemala into a must-win. (The U.S. managed only a tie in Guatemala City in 2012 in Klinsmann's first away qualifier.)
Keep that in mind the next time you tell yourself that these games don't matter.
Doug McIntyre is a staff writer for ESPN The Magazine and ESPN FC. Follow him on Twitter @DougMacESPN.