U.S. Hot List: Matt Miazga earns his look while Clint Dempsey is left home
HARRISON, N.J. -- Just when you think you know what Jurgen Klinsmann is going to do next, the U.S. coach reminds everyone that there's a reason that he's regarded as an unconventional thinker.
So it was again late last week, when Klinsmann named his 23-man roster for Friday's 2018 World Cup qualifying opener against St. Vincent and the Grenadines (7 p.m. ET, ESPN2/WatchESPN) and four days later on the road against Trinidad and Tobago.
But while Klinsmann's personnel choices continue to confound at times, the upside is that no matter how closely one monitors how U.S. players are performing with their clubs around the world or how you well you read the tea leaves, there's no better window into the manager's mind than the roster of his squad. With that information now on the board, here's a look at which players are trending up (and down) as the U.S. sets out on the road to Russia.
Warming up
Bill Hamid, G, D.C. United (MLS)
Why he's here: Hamid was a brick wall from the beginning of August, when he returned to D.C. lineup after undergoing midseason knee and hand surgeries, right through to Sunday's season-ending playoff loss to the Red Bulls. His form didn't go unnoticed, as Klinsmann named the 24-year-old to his latest roster.
What this means: With usual No. 3 Nick Rimando injured and aging, the third-string U.S. spot is very much up for grabs. Hamid has a huge opportunity to cement himself behind Brad Guzan and Tim Howard in the next few months.
Matt Miazga, D, New York Red Bulls (MLS)
Why he's here: The 20-year-old received his first senior U.S. call-up on Friday, two days before he helped New York past D.C. and into MLS's Eastern Conference finals with a second consecutive clean sheet.
What this means: Miazga "has earned a look" and "deserves his chance," according to New York coach Jesse Marsch. How much the Red Bulls center-back plays this month remains to be seen -- Matt Besler and Geoff Cameron are the presumed starters as qualifying kicks off -- but there's little doubt this will be the first of many senior-team invites for the New Jersey native.
Tim Ream, D, Fulham (England)
Why he's here: Ream barely featured for the U.S. between his 2010 debut and 2014, but he's become a regular invitee since the start of 2015.
What this means: "He is a player that is playing very, very consistently," Klinsmann said of the versatile Ream, who moved to Craven Cottage in August after three and a half seasons with fellow English Championship club Bolton Wanderers. The left-footed St. Louis native has made 12 starts for Fulham this year, playing all across the backline.
Bobby Wood, F, Union Berlin (Germany)
Why he's here: The Hawaii native arrives in U.S. camp in Miami full of confidence after picking up a goal and an assist against Nurnberg in 2. Bundesliga action on Saturday.
What this means: With veteran striker Clint Dempsey left off this month's roster, Wood could get the chance to show that he's more than a super-sub. He'll pick up valuable experience that will help him later in qualifying.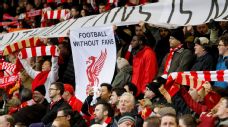 Cooling down
Clint Dempsey, F, Seattle Sounders (MLS)
Why he's here: Dempsey has nine goals in 10 appearances for the U.S. this year, but he was still left off Klinsmann's list this month.
What this means: Both Klinsmann and Dempsey made it sound like the 32-year-old will be back with the U.S. But you never know, and for an offensively challenged team, you also have to wonder if the young forwards the coach named instead of Dempsey -- Wood and Jordan Morris among them -- are ready to step up and score in a tough road qualifier, which is exactly what the match in Port of Spain will be.
Alfredo Morales, M, Ingolstadt (Germany)
Why he's here: Despite starting in 10 of Ingolstadt's 12 Bundesliga games this season, Morales was left off Klinsmann's roster for the second consecutive international window.
What this means: Whatever he's done with his club this season, it's clear that in Klinsmann's eyes, Morales still hasn't moved past 33-year-olds Kyle Beckerman or Jermaine Jones on the Americans' defensive-midfield depth chart.
Lee Nguyen, M, New England Revolution (MLS)
Why he's here: After playing well in his brief cameo against Costa Rica last month and being mentioned by name in a recent Q&A with Klinsmann on U.S. Soccer's website, the coach surprisingly omitted Nguyen from this squad.
What this means: Even if Nguyen gets recalled in January, it's hard to see the 29-year-old breaking into the first team now. For a U.S. squad desperately lacking creativity, that's odd. "Lee, when he came in, you saw in between the lines he's clever," U.S. striker Jozy Altidore said of Nguyen after October's loss to the Ticos. "He gets on the half turn, and strikers can run off of him. We need more of this."
Danny Williams, M, Reading (England)
Why he's here: Williams had a rough night against Costa Rica in a rare start and he's been a sub in two of his club's last three league games.
What this means: While the German-American's absence isn't a total shock, he remains (along with Morales) one of the most experienced young defensive midfielders in the player pool. Now, he won't be available for the U.S until March.
Doug McIntyre is a staff writer for ESPN The Magazine and ESPN FC. Follow him on Twitter @DougMacESPN.