State of the nation roundtable: Assessing the U.S., Jurgen Klinsmann
These are difficult times for the U.S. men's national team and its manager, Jurgen Klinsmann. A summer of underwhelming performances has bled into fall, and with World Cup qualifying set to begin next month, there is growing concern about the direction in which the team is heading.
With that in mind, a roundtable of ESPN FC writers and analysts offered their thoughts on what is ailing the U.S. team and its manager, and where both go from here.
What state is the team in right now?
Kasey Keller: I think you're looking at a situation where you're kind of in a bit of transition period. You had a group of players post-World Cup that were still World Cup players. Now you're starting to look further along, starting a long qualifying campaign, and you're wondering: "Are these guys going to be too old? Are they still committed to the cause?" Then you have the situation with Fabian Johnson where Klinsmann didn't feel like he was committed.
But then at the same time, you have some loose ends. You have some positions that need to be refreshed but without anybody staking a claim, with a ton of guys who were given the opportunity to do just that. I think there are a lot of question marks with the team right now. I think right now there's a lot of holes where you're thinking, who is going to be starting in that spot?
Jeff Carlisle: I think this is the lowest moment for the national team since it first started qualifying for World Cups back in 1989. Some might point to the 1998 World Cup performance, but at least that disappointment came in the context of the highest level of the international game. It was also just one tournament. This run has spanned friendlies and official competition, all of which have taken place on home soil and mostly against CONCACAF opposition.
Plus, not enough new players have stepped up to the point where you're confident they'll be able to fill in for the 30-somethings who likely won't be around for the next World Cup. Gyasi Zardes has had his moments. So has Bobby Wood. But where are the creative players to take over for the likes of Clint Dempsey and Landon Donovan?
Doug McIntyre: Not good. The core of the squad that advanced to the second round at last year's World Cup is aging, and there don't seem to be many young players capable of replacing them.
So things might get worse before they get better. Then again, people said the same after the 2006 World Cup, when all-time greats like Kasey Keller, Brian McBride, Eddie Pope and Claudio Reyna retired. At the international level, things can change quickly.
Graham Parker: Which team? Months of non-sequential selections have come home to roost and it's almost meaningless to ask for accountability when it's hard to tell who's being asked to take responsibility from game to game. The team looks demoralized, disorganized and to quote a coaching cliche, is playing as if it is not "buying in" to the collective project. Klinsmann has asserted his authority at the expense of collectivity and looks like an isolated autocrat right now instead of an authoritative figurehead.
Jason Davis: Is there a word to use other than "bad"? A rotating cast and a policy of using players out of position has eroded not only the team's ability to play effective soccer, but the collective morale of the player pool as well. It's clear that few, if any, understand their roles when thrown into the fray. It's difficult to remember a time when the team looked so directionless. There is no clear step forward, barring a massive overhaul of the group, and doing that means risking important results in World Cup qualifying.
Have you been surprised by recent form?
Keller: A little bit. I've been on teams that have won Gold Cups and been on teams that haven't won Gold Cups. You lose on penalties and I've won on penalties. Those things happen. It's the accumulation of a couple of bad results, which is where the heat starts to come from.
I don't think much of that [1-0 loss to Costa Rica] on Tuesday, with all the changes, but when you look at the other results, that's where everything kind of builds its own momentum. Individually, I'm not worried about any of those games. Collectively, that's where questions start to get raised.
Carlisle: I have. I think there's always a period of transition in the first calendar year after a World Cup, but what we're seeing here is a sustained period of stagnation and even regression. What concerns me the most is the U.S. identity -- organized, gritty and hard to play against -- has gone missing at times. That never used to happen.
I certainly didn't expect to see the U.S. struggle to the extent that it did in the Gold Cup. Those are teams it is used to disposing of pretty easily but, outside of Cuba, not only did the Americans struggle but you saw other teams actually carrying the game to them.
McIntyre: I was shocked by how poor they were at the Gold Cup. The statistic I still can't get over is that the U.S. was outshot by every team in that tournament in the group stage.
The Peru game last month -- especially the second-half comeback -- was pretty good considering that Dempsey and Michael Bradley were missing, and the results against Brazil, Mexico and Costa Rica weren't at all surprising if you look at the circumstances around each game: Brazil is Brazil, Mexico was the clear favorite in the CONCACAF Cup, and coming off such an emotional defeat, losing to Costa Rica shouldn't have been a shock.
Parker: No. There was a point -- maybe after the lame end to the Republic of Ireland friendly last year -- where it was fairly obvious that the post-World Cup tinkering with the lineup was not just coming at the expense of results but at the expense of a coherent through line for the team. This sequence has been brewing.
Davis: Yes, but only because some of the failures were unprecedented. Klinsmann's teams, like those of his predecessors, still seemed to have that ineffable American fighting spirit that made them tough to beat in any circumstance. For some reason even that trait has dissipated.
The calendar year after a World Cup was always going to be one of transition. But the depths to which the team has sunk -- losing to Jamaica on home soil for the first time ever, but worse, showing no initiative in games that should bring out the best in them -- feel like new lows.
Should Klinsmann be fired? If yes, who can replace him? If no, what does he need to do to turn things around?
Keller: I think it's a little premature, like a knee-jerk reaction, and that's not the way that soccer in America is handled. Klinsmann was right to say that, from 2012, 2013, 2014, we saw some of the best runs in U.S. soccer history. Now there is a blip, a string of results that are kind of uncharacteristic. I think it's fashionable in sports now to be quick to make changes.
You're always looking at the bigger picture and obviously managers come at the equation of results not going right. Players are part of it. Organization is part of it. There's more to it than just: "Fire the manager." Because we've seen that didn't make a difference for Mexico when it had three managers in a short period. Nothing changed, and we're still waiting to see if it's going to change in the long term.
Klinsmann has to figure out the best way that the right group of players can play in the next three weeks before camp starts. How is he going to play in those first two World Cup games with the players that he has available?
Carlisle: An argument can certainly be made that he should be fired but now isn't the time to do it. World Cup qualifying starts in a month, and while the semifinal round is made up of weaker teams than the hexagonal, there is less margin for error.
Klinsmann needs to continue to look at younger players, but do so in a gradual way where the veterans are still there to provide support. I think the big problem in the Gold Cup was the center-backs were too inexperienced and there wasn't a veteran in the mix to help them get through the rough spots.
It wouldn't hurt Klinsmann to hold up his hand at times when things go wrong. Playing Alejandro Bedoya as a holding midfielder against Brazil when Bedoya had never played there before, and then pointing a finger at the player when it didn't work, is a classic example.
McIntyre: We knew all along that a loss to Mexico wouldn't cost Klinsmann his job, and firing him after the Costa Rica dud would be the definition of reactionary. (Had the Americans been blown out by El Tri, my answer would be different.)
That said, the sense I get is that Klinsmann is on thinner ice than many think. Sometimes when that snowball gets rolling, the only way to stop it is to make a change. If the team loses in Trinidad and Tobago next month in their final game of 2015, it might just force U.S. Soccer president Sunil Gulati's hand. If that is the case, my impression is another experienced foreign coach would be preferred, but I also know Gulati is a fan of Kansas City boss Peter Vermes.
Parker: I'm torn. I really want "it" to work -- not Klinsmann necessarily, but the appointment of a figure of his stature with the power and authority to shape the developmental pyramid over a sustained period of time. But his unwillingness to accept personal responsibility will rot accountability in U.S. soccer if it isn't checked.
Then he must establish and trust some players who actually represent his values on the field. Not just the youngsters who might feel they owe the coach their place, but players who he visibly trusts and with whom he has a clear dialogue. The moment for Klinsmann the figurehead has passed. He needs some trusted lieutenants.
Finally, start playing some games with game management in mind. At 60 minutes defend a 1-0 lead, or chase a game with a target striker. Enough with the mass substitutions to give players 15 minutes in laboratory conditions, especially when the results of those tests don't seem to lead to sustained runs for players. Oh, and pick a back four!
Davis: No, but largely because any replacement is bound to be rushed and/or temporary. U.S. Soccer has painted itself into a corner, both due to Klinsmann's large salary and buyout and the timing of this collapse. World Cup qualifying starts in less than a month; a new coach would have very little time to get settled before meaningful games begin. Options are limited for the federation, and it's difficult to conceive of an alternative that doesn't feed into the problems already facing the team.
How big a problem is the lack of players coming through?
Keller: That's a worrying trend. I'm a little nervous because I think there's been a ton of opportunities for guys to really establish themselves but they haven't quite done it. That doesn't mean it won't happen soon but then you look at the last two Olympic cycles. I know the current group is still in it but weren't able to beat Honduras and the one previous didn't get out of the group.
I remember being part of the Olympics and seeing Eddie Pope, Frankie Hejduk, Brian Maisonneuve transition straight into the full national team. Claudio Reyna was the same at that age. It's little things like that. We're still waiting for a couple of those guys who I think: "Yeah, he's a starter."
Carlisle: It's big. I can think of numerous guys who have come out of nowhere during a cycle to play big roles. Players like Matt Besler, Charlie Davies and Stuart Holden. That could certainly happen again, but usually you can see pretty early on that these guys belong and, in this cycle, young players have been much more hit and miss. Watching some who were big prospects fail to break through at club level is hugely worrying as well, as are the struggles of the Olympic team.
McIntyre: The issue is a lack of international-ready prospects in the 21- to 24-year-old age range. The U.S. under-23 team, which just squandered its best chance of qualifying for next summer's Olympics, started a bunch of guys from the U20 side that did so well at the World Cup in June.
They included 17-year-old Cameron Carter-Vickers and guys like him. Emerson Hyndman and Matt Miazga are legitimate blue-chippers with bright futures, but ideally older players closer to being the finished products would've manned those spots in the meantime.
Parker: This is an area where Klinsmann gets some slack if we're prepared to still entertain the big-picture idea with him as the technical director. Navigating the transitions of the emerging academy era alone is a big challenge. That said, he took on the dual remit and that suggests he feels a generation can be shaped and integrated by 2018. That's why the Olympic playoff becomes as crucial as the CONCACAF Cup result -- these are significant developmental milestones.
Davis: It's a problem, but not an insurmountable one. There are several positions that aren't rich with options, but it's also true that Klinsmann has overlooked players who might be able to help the team right now. If the year after a World Cup is meant to be a transitional one, Klinsmann has done a poor job navigating the transition. Part of the problem is a dogged commitment to established players in ill-fitting positions, such as Bradley in a creative midfield role.
There's also younger talent, but it doesn't look ready to step into the senior team. By choosing a young under-23 team to take on the task of Olympic qualifying, Klinsmann and his lieutenant, Andreas Herzog, sent the message that they see a gap between full internationals and the next group.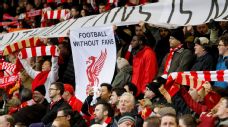 Should Klinsmann call up more promising MLS players?
Keller: I think he's doing whatever he can to give guys opportunities to come in and prove themselves. I think you also had a core group of guys who for a period of time weren't losing their spots. There's nothing wrong with that and they're doing their job, but maybe there's just another group who didn't separate themselves from those around them. There are good young players, but are they the replacement for Dempsey? That's the tough part. Dempsey, Donovan, they've had those positions for a period of time and they have some shoes to fill. It's a tough task.
Carlisle: I think we'll see more guys like that given a chance come January. In fact, this might be the biggest January camp -- assuming Klinsmann has one -- that we've seen for some time because there is huge opportunity for guys to step up. I don't think Klinsmann can be criticized for a lack of kicking the tires in terms of new players. He's brought guys in and given them a look. It's up to them to take advantage.
McIntyre: Before the Mexico game, I heard someone say that Sebastian Lletget, who has come back to earth after a hot start with the LA Galaxy, should be in the lineup against El Tri. That's just crazy to me. Young players need opportunities, but they also must be put into situations in which they'll succeed.
I expect that all of those guys will get their opportunities in January regardless of who the coach is, but let's be real: The odds that any of them become world-beaters are low.
I'd actually like to see more of Lee Nguyen. At 29, he's no up-and-comer, but he brings some special qualities in the attacking third, and I don't think Klinsmann has given him a real chance so far.
Parker: I can see those names on the side, sure, but no individual represents a magic bullet regardless of where they play their domestic soccer. Just give players a stable platform and a fair context in which to prove themselves. That means extended runs, not just for individuals, but key combinations of players. If it's harder for an outsider to break into the team for a while, that might not be a bad thing. But constantly reinvented back lines sitting deep and barely talking while well-organized CONCACAF teams thread passes through gaps is no platform for anyone to succeed.
Davis: Yes. As I said earlier, Klinsmann has a ready-made resource in MLS. There are players who are making a name for themselves and who can bridge between the aging group of players currently relied upon and the younger generation of talent coming through.
Retaining a core of experienced leaders is important, but there are positions in the team that are suffering because Klinsmann hasn't been willing to go all-in on MLS talent. The coach's stance on Americans going abroad is neither unique or unjustified, but as long as a foreign-based options are lacking, he should be willing to bring domestically based names into the team.
Do you think Klinsmann handled the Fabian Johnson situation correctly?
Keller: I have no problem with the Johnson incident. If you can't somehow get yourself motivated to come in and have five-star treatment and play in front of 93,000 people against your biggest rivals, how are you going to be committed to go from that game into the early rounds of World Cup qualifying? You don't think any of the other players were thinking that? I know what I would have been thinking.
I would much rather go with somebody who was maybe not as talented, but was 100 percent committed. Do you give me a guy who is going to fight for me in front of goal, or a guy who has all the talent in the world, but I'm not sure he's given me everything he has? That has nothing to do with Johnson. That is just a general statement on what I would rather have.
Carlisle: I didn't have a problem with Klinsmann being upset with Johnson or even sending him home. The more I think about it, the more I think Klinsmann did that to reinforce his credibility with that portion of the locker room that still supports him.
But making the discipline public seemed an overreach. We're talking about a player who has been a key contributor for Klinsmann in the past, and one who has been very consistent as well. Why risk permanently alienating a key player? It leaves me to wonder if there was some incident prior to last Saturday's that caused some erosion in the relationship.
McIntyre: If Johnson's teammates weren't happy that he removed himself from the Mexico game in extra time -- and multiple sources told me that that was the case -- then Klinsmann really had no choice but to hold him accountable. This isn't the first time the level of Johnson's commitment to the national team has been questioned, either. If most of the squad is OK with how the situation was handled, that's all that matters.
Parker: No. It goes back to his increasing isolation as his autocratic instincts replace his inspirational ones. He needs the players to rally around him, not wonder if they're next.
Davis: No. It only serves to make Klinsmann look petty and, combined with his consistent avoidance of blame for the woes of his team, his calling out of Johnson looks like the actions of someone attempting to shift responsibility.
Plus, the player in question is the only American currently participating in what Klinsmann says should be the goal of all American players: the UEFA Champions League. If Johnson handled the situation poorly, then he certainly deserves a rebuke, but to make the issue public is not the action of a head coach who has a grasp on what is needed to get his team back winning.