Tim Ream's stock with U.S. is on the rise as several defenders fall
Whatever coach Jurgen Klinsmann learned about his U.S. men's national team earlier this month during friendly games against Peru and Brazil, how his players perform with their clubs -- and how some recover from injuries -- will likely play a bigger role in informing his decisions ahead of the huge CONCACAF Cup match against Mexico on Oct. 10 in Pasadena, California. With that Confederations Cup play-in already looming large, here's a look at eight Americans and their chances of stepping on the field at the Rose Bowl against El Tri.
Warming up
Kyle Beckerman, M, Real Salt Lake (MLS)
Why he's here: After being allowed to miss the Americans' September games to rest a minor injury, the dreadlocked destroyer went the distance Saturday night in RSL's 3-1 win at Houston.
What this means: While Beckerman, 33, struggled at times against the athletic Jamaicans in the Gold Cup semifinal loss, his most recent appearance for the U.S., he's still the best pure defensive midfielder in the American player pool. He also has extensive experience against Mexico -- two reasons he's a lock to be called in (and perhaps to start) next month.
Clint Dempsey, F, Seattle Sounders (MLS)
Why he's here: Like Beckerman, Dempsey skipped the Peru and Brazil games with the big picture in mind. So far, the decision has paid off: After missing a month of action because of a hamstring injury, the national team's active goals leader has started Seattle's last two MLS games, scoring Sept. 5 against Toronto.
What this means: The Gold Cup took a lot out of the 32-year-old former U.S. captain, and getting him back to top form is crucial to the Americans' chances of beating El Tri. Letting him skip the Brazil debacle meant that Dempsey will have to leave the Pacific time zone just once before next month's Clasico in Southern California.
Tim Ream, D, Fulham (England)
Why he's here: Perhaps no player's stock rose more this month than Ream's. After acquitting himself well at left-back in both recent games, the sweet-passing lefty returned to Fulham's lineup on Saturday, helping the Cottagers beat Blackburn Rovers 2-1 on Sunday.
What this means: Ream is now the prohibitive favorite to start at left-back against Mexico if DaMarcus Beasley (more on him below) can't go.
Bobby Wood, F, Union Berlin (Germany)
Why he's here: After starting against Peru and coming off the bench vs. Brazil, the 22-year-old returned to his 2. Bundesliga club and scored an impressive individual goal.
What this means: Dempsey and Jozy Altidore remain favorites to start up top at the Rose Bowl, but Wood is making a strong case to be the first forward off the bench against El Tri.
Cooling down
Ventura Alvarado, D, Club America (Mexico)
Why he's here: Klinsmann has consistently backed Alvarado, but a position change with the Aguilas -- the 22-year-old moved from central defense to right-back for their 1-0 home loss to Tigres on Saturday -- could impact the youngster's status with the national team.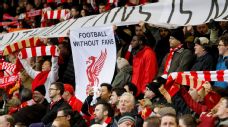 What this means: The U.S. coach usually has few qualms about playing guys in spots they don't man for their clubs, but you have to wonder if Alvarado will remain one of Klinsmann's first-choice center-backs if he stays out wide for America in the coming weeks.
DaMarcus Beasley, D, Houston Dynamo (MLS)
Why he's here: If Beasley is to start at left-back against Mexico -- Klinsmann has said repeatedly that the job belongs to the four-time World Cup veteran -- he'll need to recover quickly from the calf issue that has limited him to just 69 minutes for the Dynamo over the last month.
What this means: Houston plays four more times before Oct. 10. Realistically, Beasley will have to play in the last two (Sept. 26 and Oct. 4) to be ready for El Tri.
John Brooks, D, Hertha Berlin (Germany)
Why he's here: The hamstring injury that ruled Brooks out of the Brazil game also sidelined him Saturday for Hertha's 2-1 win vs. Stuttgart.
What this means: The thought is that Hertha coach Pal Dardai is just being extra-cautious with Brooks. But if Dardai sticks with a winning lineup and the 22-year-old German-American misses his club's next match (at Wolfsburg on Sept. 19), there will be questions about his match fitness heading into October.
Doug McIntyre is a staff writer for ESPN The Magazine and ESPN FC. Follow him on Twitter @DougMacESPN.