Jozy Altidore locked in at U.S. camp as back line takes shape for friendlies
WASHINGTON -- The conversation around the U.S. national team on Wednesday centered on two main storylines: Coach Jurgen Klinsmann's decision to name goalkeeper Brad Guzan the Americans' starter through next month's crucial match against Mexico, and DeAndre Yedlin's first public comments since his loan from Tottenham to fellow Premier League side Sunderland was confirmed a day earlier. But there were plenty of other talking points, too.
Perhaps the biggest remaining question facing question Klinsmann ahead of Friday's friendly versus Peru at RFK Stadium is who will play along the back line. Because of injuries to outside backs DaMarcus Beasley and Fabian Johnson, seven natural central defenders were called in for this pair of games, which also includes Tuesday's high-profile match against five-time world champion Brazil [8 p.m. ET, ESPN2/WatchESPN].
"We're blessed with a lot of good center-backs," Klinsmann said before the team trained at American University. "That battle is ongoing since I took over, for more than four years. We continue that because we want them to be on their toes. We want them to be accountable for things that they're doing with their club teams and especially when they're with us. There's no guarantee to anybody."
So will the young John Brooks-Ventura Alvarado pairing that struggled during the Gold Cup get another shot? Or will Matt Besler and Omar Gonzalez, the preferred duo during the final round of 2014 World Cup qualifying and in two games in Brazil, get the nod instead? Or will Klinsmann mix and match?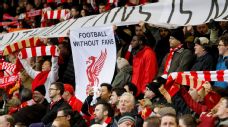 "Everyone's fighting for a spot right now," Besler, who was left off the squad for July's Gold Cup, told ESPN FC. "But it's a very healthy competition. Guys are encouraging each other, and I think everyone embraces it and we all understand that it's going to make us better as individuals, and it's also going to make the team better."
At fullback, there's a little more clarity. With Beasley out, Tim Ream will almost certainly play left-back -- the spot he manned against Panama in the Gold Cup third-place game, as well as at former club Bolton over the past two English seasons. Greg Garza was only added to the roster after Beasley [calf] was forced to withdraw at the 11th hour. That's just fine with Ream.
"If I'm given an opportunity at center-back or left-back, I'm going to take it," he said. "You just have to roll with it."
Even though he has been playing in the middle for Premier League club Stoke City, Geoff Cameron is the favorite to start over Michael Orozco and Jonathan Spector, who was added to the roster on Tuesday, on the right -- not that Klinsmann was tipping his hand.
"Right now, they play him as a center-back," Klinsmann said of Cameron, who hasn't played with the national team this year. "Last season, he played the whole season as a right-back. That gives us two options."
There's plenty at stake for Cameron if he does get the call in the corner, as Klinsmann said the versatile Johnson -- who played on the left during the Gold Cup, the same side he plays for Bundesliga club Borussia Monchengladbach -- was his first choice on the opposite side.
"The preferred roles would go to Fabian on the right and Beasley on the left," the coach said. "But it is what it is."
CAMP NOTES:
- Howard may not wear the gloves for the Americans' next three games, but Klinsmann said the 36-year-old still has an important role to play in the dressing room. "His experience and who he is and what he's done will calm people down," the coach said. "He will look around and he will give you his two thoughts on things, which is great, because that's why he is where he is, playing as a No. 1 at Everton for so many years. It's good to have different opinions in there, different thoughts bouncing around and it gives the team stability, there's no doubt about it."
- Yedlin's boss at Sunderland is Dick Advocaat, and the Dutchman is no stranger to working with American players. Advocaat coached former U.S. captain Claudio Reyna at Scottish club Rangers in the late 1990s and early 2000s and, more recently, Aron Johannsson at AZ Alkmaar in the Eredivisie. "Aron actually told me yesterday the manager's a great guy," Yedlin said. "He let me know he really enjoyed his time with him, so I'm looking forward to working with him."
- After two training sessions, word around the squad was that striker Jozy Altidore looked locked-in. Klinsmann confirmed it before the week's third practice. "I've been really pleased with Jozy," Klinsmann said, noting Altidore has three goals in his last two games for Toronto FC. "You can see in the last couple of weeks now, he's gotten back on track. He's gotten sharper, gotten fitter. Obviously, he scored a couple of goals, which helps confidence-wise. That's the best confidence booster for a striker, so we're really happy to have Jozy back."
- Brazil may be the sexier of the Americans' two upcoming opponents, but Peru did take third place at the Copa America earlier this summer in Chile, while the Selecao were eliminated in the quarterfinals. "They have very, very good individual players, players that are playing at big clubs overseas," Klinsmann said of Peru. "There's a lot of respect for them." Still, there's no pretending that the Americans aren't looking past both South American foes and toward El Tri. "We've got two big games, Peru and Brazil, and hopefully we can match up well with them," Howard said. "But it's an exercise for what we're trying to do in October."
- More than a month on, finishing fourth at the Gold Cup still doesn't sit well with Klinsmann. "I don't want to get deeper into that topic. There's still a little bit of anger in me," the German said. Do his players feel the same? "Definitely," Klinsmann said. "I think it left something in our stomach, the way it happened there, the decisions of referees, a lot of controversial stuff that happened in that Gold Cup left something bitter, sour, with us.
"And so we have to go the extra mile. We will go the extra mile. But that can only help us. It will be a tremendous experience for our players to step on the field in front of 90,000 in a one-off."
Doug McIntyre is a staff writer for ESPN The Magazine and ESPN FC. Follow him on Twitter @DougMacESPN.