Gheorghe and Ianis Hagi building the future of Romanian football at Viitorul
You might call a coach who promotes his 16-year-old son into the first team and then sensationally makes him the captain an outrageous case of nepotism. But when the coach in question is Gheorghe Hagi, and his team is playing the best football in the league, and the young midfielder Ianis Hagi is just one of a great group of potential stars who grew up at a superb academy, the situation must be viewed differently.
It could be viewed as an exaggeration, but Hagi's ambitious project at Viitorul Constanta could be one of the most significant developments in European football in recent years.
It all started in 2009, when Hagi became disillusioned with working for other people. He has always loved to do everything his own way on the pitch as a player, and that evidently became impossible during his coaching career. His spells with the Romania national team, Bursaspor and Galatasaray proved extremely disappointing, while the adventure at Steaua Bucharest was very short because Hagi didn't accept president Gigi Becali's habit of interfering with every managerial decision.
So the greatest footballer Romania has ever known decided to establish his own academy.
"Gheorghe's ambition was to show other club owners the right way to do things in football," Catalin Andrei, a leading journalist at Sport ProTV, told ESPN FC. "He wanted to build an academy similar to those he witnessed at Real Madrid and Barcelona, while also gathering information from Ajax and AC Milan."
Hagi invested his own fortune, estimated at about €10 million, to build the academy's facilities on ground that used to be a corn field, near his home town of Constanta. At the same time, he established the professional club, Viitorul Constanta, that started playing in the third division in 2009. The idea was to promote academy graduates to the team and then sell them to bigger clubs in order to make the project profitable. The success was quite remarkable -- under promising young coach Catalin Anghel, Viitorul were immediately promoted to the second division and reached Liga I, the top flight, by 2012.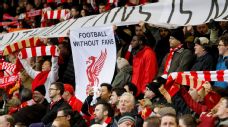 In the meantime, the academy flourished. Hagi's name helped attract investors, while a quality scouting network was used to find the best footballing talents around the country. State-of-the-art training and living facilities make it easy for kids and their parents to decide on moving to Viitorul, and the player development is sensational. Hagi's project has provided players to youth national teams of all ages. One of them, defender Cristian Manea, became the youngest player to ever represent Romania last year at the tender age of 16 years and 10 months -- he was signed by Chelsea this summer.
Ianis Hagi, a gifted two-footed playmaker with great dribbling skills who is reminiscent of his father, has always been regarded as one of the brightest prospects in the academy. He started to develop even faster when Gheorghe decided that he wanted to work with Viitorul on daily basis himself in October 2014. He is now the owner, the president and the coach all at the same time. Just two months later, Ianis made his debut for the first team, and by 2015 he was frequently used as a substitute. In May, the father gave the son his debut in the starting lineup against Botosani and was rewarded with a goal in an exciting 4-4 draw. All the team ran to congratulate the duo when Ianis hugged Gheorghe after the brilliant volley.
Rumours regarding a possible move started to circulate, and some reports claimed that the 16-year-old had already signed for Fiorentina, but the report proved to be premature. Ianis has stayed at Viitorul for the current season, and was given the armband.
"It was a very surprising decision," Andrei said. "It must be said that Gheorghe is Ianis' biggest critic, always trying to put pressure on him and teach him to deal with responsibility. That must have something to do with that, and Hagi might also think that such publicity will raise the fee of the future transfer."
Naturally, this is not only about public relations. Ianis' performances have been very positive so far, and former national team coach Victor Piturca claimed: "From the technical point of view, he is twice better than his father was at his age."
Such high praise could harm the youngster's progress, and Gheorghe tries his best to keep his son's feet on the ground. At the same time, he does everything in his power to protect him.
Earlier this year, a scandal erupted when Ianis Hagi accused federation official Zoltan Kovacs of insulting him and other Viitorul graduates. Allegedly, Kovacs even forced young players to carry his bags during the youth team's trip to the Netherlands.
Gheorge said that such behaviour should not be tolerated. Ianis threatened to stop playing for Romania, and Kovacs was promptly fired. The incident highlighted the huge importance of the Viitorul academy to Romanian football. The FA fully understands that Hagi's project is absolutely crucial.
The academy is thriving and the senior team is making big steps forward as well.
During their first three seasons in the top flight, Viitorul finished in the lower part of the table. This summer, with Hagi at the helm from the beginning of the season, they strengthened their squad, recruiting players who want to enjoy the financial stability of the club, as opposed to the dreadful economic situation at most of the Romanian teams.
Veteran players, like 35-year-old playmaker Florian Cernat and former St Etienne winger Banel Nicolita, joined the team in order to share their experience with the rising stars -- including Ianis Hagi, 20-year-old midfielder Florin Tanase, 18-year-old stopper Dragos Nedelcu and 20-year-old defender Robert Hodorogea. The mix is proving to be highly successful.
Playing at the brand new Orasenesc stadium in Ovidiu, on the outskirts of Constanta, Viitorul are still unbeaten after eight games. Four draws were followed by four wins, and they are second in the table with 17 goals scored, only trailing Astra Giurgiu by a point. The 16-year-old captain is playing his heart out -- and he scored the second goal of his career last Friday in the 4-0 demolition of Timisoara. A very intriguing visit to Steaua Bucharest beckons on Sunday.
They might not be ready to win the title yet, but Hagi's team are certainly a breath of fresh air. Even more importantly, the academy looks certain to produce the backbone of Romania's national team for years to come. Gheorghe Hagi showed everyone how a long term project should be run, and -- like in his great days as a player -- he is the most influential figure in Romanian football again.
Viitorul means "future" in Romanian, and Ianis Hagi and his young teammates are about to become just that. In fact, the future is here already.
Michael Yokhin is ESPN FC's European football writer. Follow him on Twitter: @Yokhin