Dutch on verge of eclipsing forebears
SAO PAULO -- Sundown, Soccer City, Soweto, July 10, 2010. Dutch players complete the last training session before they take the stage for their nation's third World Cup final. Wesley Sneijder is at shooting practice as Dirk Kuyt and Mark van Bommel serve as a surrogate crowd, cheering and booing successful and unsuccessful attempts.
They are a tactile bunch. Many an embrace is exchanged. They look to be enjoying each other's company. "They have to be themselves and have to have the courage to play football against Spain," says coach Bert van Marwijk in the news conference that follows. "I'm not going to tell you how I'm going to play. We just have to be ourselves."
Fast-forward 28 hours and Van Marwijk's team were vilified for their role in perhaps the World Cup's most shameful final. That previously jolly bunch became cloggers, responsible for dragging South Africa's showpiece down. Spain's players acted up. During the first half, their play-acting was almost as putrefying, but the act of violence committed by Nigel de Jong, who unleashed a chest-high karate kick on Xabi Alonso, was the flashpoint.
"Having seen it again from my armchair, I would red-card him," English referee Howard Webb later admitted. De Jong acquired a deeper pariah status than Johnny Heitinga, later sent off for two very bookable offences. Perhaps if Webb had enjoyed a better view of the incident -- he was unsighted behind Alonso -- then the Dutch players might have become "10 lions and one stupid boy," to borrow the Daily Mirror headline that heralded England's players and targeted David Beckham at France '98.
The team that lost 2010's final will never be remembered as fondly as those who fell at the last hurdles of 1974 and 1978 -- Johan Cruyff's Brilliant Oranje, and then Rob Rensenbrink's shot against the post in the belly of the Argentine beast in Buenos Aires.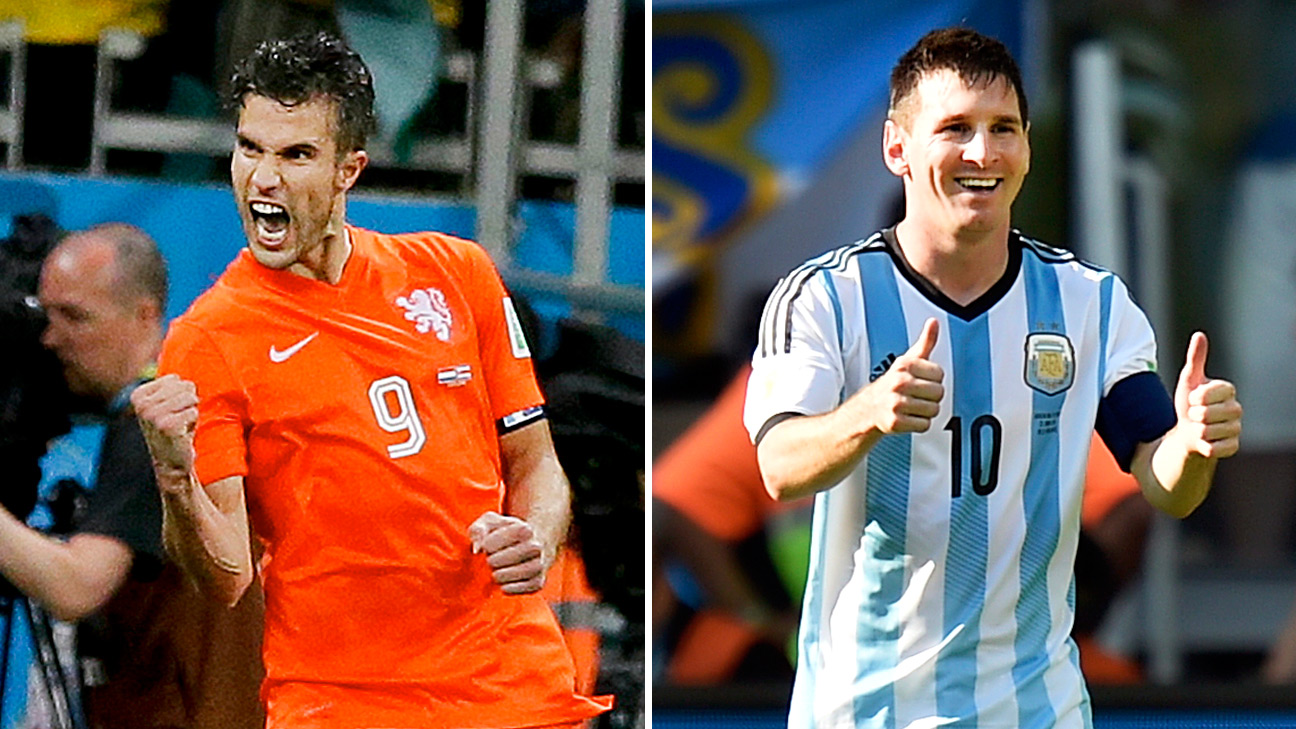 Netherlands managers work with public expectation of playing open, creative football in the tradition of Cruyff, although that forgets that his generation was no stranger to the dark arts. At the 1976 European championship, the Dutch exited from the semifinals to Czechoslovakia when both Johan Neeskens and Wim van Hanegem were dismissed, and Cruyff received, for dissent, the yellow card that would keep him from the final.
Even before Soccer City, Van Marwijk faced criticism of his chosen style of play. The use of Van Bommel and De Jong as a double pivot was a constant source of tension with the straight-talking Dutch press corps, even after a thrilling semifinal victory over Uruguay.
Van Marwijk's reputation never recovered. In February 2012, after his team had beaten England 3-2 at Wembley, he got into a lengthy, heated news conference discussion with a Dutch journalist. "I don't want to translate it all, but he thinks Holland should play better and he doesn't agree," explained the interpreter.
Euro 2012 was disastrous, and ended with the infighting that usually accompanies Dutch failure. Van Bommel and De Jong's partnership was again criticised as their team bombed in Ukraine.
In Brazil, Louis van Gaal had to bear similar criticism for beating Chile by soaking up a significant deficit in possession and scoring two goals on the break. Van Gaal is even more combative than his predecessor, but there is a sense that the Dutch media are much more impressed with this outfit than in 2010. Going so far in South America was not expected, even if the Dutch did reach that final in 1978.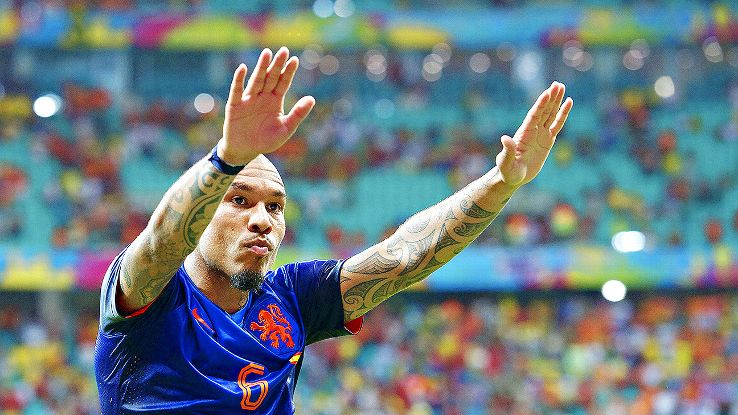 A flurry of goals in the group stage, especially in destroying their 2010 conquerors, has bought Van Gaal admiration. The main players are the same, but Arjen Robben is now the most important. Robben looked like being remembered for missing two chances in 2010's final but he arrived in Sao Paulo as perhaps the outstanding remaining player in the tournament, with only Lionel Messi in his way.
"Look how important he is to us with his threat," Stefan de Vrij -- one of the generation of Dutch-based defenders with whom Van Gaal has replaced Van Marwijk's functional and experienced back line -- said about Robben. Van Marwijk usually stuck to a rigid four, but now Van Gaal has switched formations throughout, including using Kuyt as a very effective wing-back.
"I'm a coach who likes to work with an established system," Van Marwijk said a month ago while expressing worries about Van Gaal's switches to 5-3-2. Van Gaal has proved himself to be exactly the opposite, while the bravery of his switches -- the introduction of Tim Krul against Costa Rica, in particular -- has masked flat spots like those against Australia, Mexico and in the weekend's quarterfinal.
De Jong has been resurrected as a key man, a lone holder to please the Dutch aesthetic, and there was much hope on Tuesday that he could return from his thigh injury. What would seem a less able squad than 2010's, with considerably less experience, has reached the edge of matching, and maybe even surpassing, their fated forebears.
John Brewin is a staff writer for ESPN FC. Follow him on Twitter @JohnBrewinESPN.