Mexico captain Andres Guardado has forged a career, won hearts all over Europe
World Cup 2018 must-reads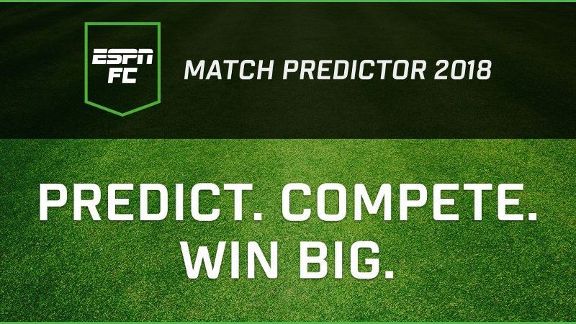 - Make your picks with ESPN FC Match Predictor 2018!
- Welcome to the Alternative 2018 World Cup Fans' Guide
- ESPN FC's experts make their picks
- Marvel's amazing World Cup spoilers
- Revealed: World Cup 2018 Ultimate XI
- Fixtures, results and full coverage
- Team-by-team previews of all 32 nations
---
At Age 20, Andres Guardado had little idea what was in store for his career.
The younger, curly-haired version of the player who would become Mexico's captain couldn't have imagined he would be starting such a long, uninterrupted path with European clubs. Or that he would experience the highs and lows that come with multiple World Cup appearances -- Russia will be his fourth wearing El Tri's colors.
"One dreams of one day playing in the World Cup as a player, making the team, but four? That's a lot ... a lot," he said, hardly believing it himself.
Yet here he is, 13 years after making his top-flight debut in Mexico and 11 after making the move overseas, ready to capture hearts and minds once more.
The 5-foot-7 Real Betis midfielder, who remains a popular figure with many of his former European teams, told ESPN's David Faitelson from his club's facilities in Spain that his scrappy style lends itself to winning over knowledgeable fans in the world's most competitive continent.
"They appreciate the overall effort, the dedication" in Europe, he said. "You can demonstrate that in a game, how you go about your daily routine, your professionalism, or what you can reflect onto the fan, the team's supporters. That's been very important to me on the teams I've been on, teams I stayed on for a while.
"You can have a good or a bad game, but if they see you give your all, your dedication, that you don't ever stop getting after it, people appreciate that. In that sense I've won them over."
Guardado has adapted so well to football in Europe that it's difficult for him to imagine how things would have turned out had he stayed in Mexico. The Guadalajara native developed under hometown club Atlas and played on the top team for two years before jumping to Spain's Deportivo La Coruna, where he played for five seasons. He then headed to fellow La Liga club Valencia, was loaned to European powers Bayer Leverkusen and PSV Eindhoven, and ultimately joined the latter officially for its Eredivisie title run in 2015
With offers from MLS clubs, among others, on the table, Guardado decided to sign with Betis in 2017. He's 31 and convinced he still has plenty to offer in Europe.
"I'm at a moment of greater maturity, at a stage in my career where I'm sure of what I want," he said, "and at the same time I'm able to let a lot of things slide by that maybe at the beginning I couldn't, things that shaped you, hurt you. And now you know how to manage certain things in football that sometimes don't help you."
On an international level, much of that maturity comes from World Cups that have seen him celebrate a goal vs. Croatia along with other successes in Brazil in 2014, and agonize over being benched at half-time -- as he was in a 1-0 loss to Uruguay in 2010. Guardado calls his World Cup debut in 2006 the "before-and-after" moment of his career, one that gave clubs in Europe a sense of what his potential could be.
Guardado didn't seek Mexico's captain's armband, which he said came about naturally given his tenure. However, he doesn't take the duties that come with it lightly.
"Ultimately the mere fact that you're on a national team is pressure," he said. "Afterward when you're a captain, even more so. You're in a way the spokesman, the head, the one who has to give that push to the group off the pitch, and that's an enormous responsibility. It's one that -- if I'm being honest -- I wasn't aware of the magnitude involved with being the captain of a national team, which is even bigger with a team like Mexico that moves the needle so much."
Being captain also comes with benefits, such as having the confidence to provide responses beyond the boilerplate variety when it comes to hot-button topics.
He prefers the style of 2006 Mexico coach Ricardo La Volpe to that of the current manager, Juan Carlos Osorio. He would like to see mercurial Mexico winger Hirving Lozano control his emotions on the pitch. He can see how lineup stability could be a better option for Mexico, as opposed to Osorio's frequent changes.
Ultimately and like any good captain, he's on board with whatever his manager decides.
"At times it's like everybody believes that he doesn't want to accomplish important things with us, or that he's an enemy of the team," Guardado said. "He could do it the right or wrong way, he's going to be criticized and that's understandable. But when it comes to suggestions that he doesn't want what's best for us, that doesn't sit well with me.
"Internally, we see him working so hard, worrying about -- I'm going to share an indiscretion -- worrying about details such as the mattresses we're going to rest on in Russia."
Follow @ESPNFC on Twitter to keep up with the latest football updates.