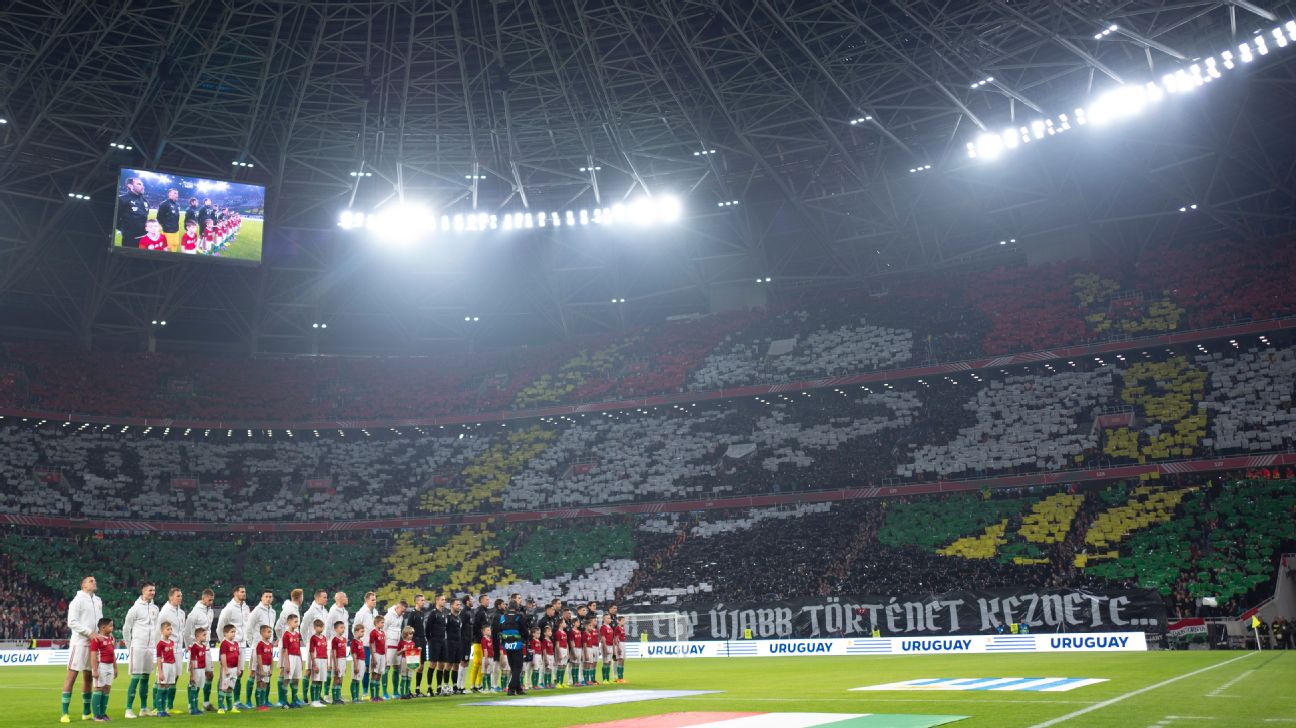 The first issue of World Soccer magazine, published in 1960, contained a two-page spread about what was termed the greatest match ever played: the semifinal of the 1954 World Cup, in which, after extra time, Hungary beat Uruguay 4-2.
When Hungary reopened their national stadium this week, now named after the great Ferenc Puskas, the choice of opponents was obvious. And so it was Uruguay who lined up in Budapest on Thursday.
From the Hungarian point of view, the link to 1954 brings back a wistful...