Brazilian clubs falling behind their South American counterparts
Little Chapecoense went down with dignity -- and no luck at all -- against Argentine giants River Plate, and Atletico Paranaense were eliminated by Sportivo Luqueno of Paraguay. All of this means that Brazilian interest in the Copa Sudamericana has ended before the semifinal stage.
It is a little harsh to use the Sudamericana as a measuring stick. After all, it hardly features the best Brazilian teams, and those who take part often find themselves with other priorities. Chapecoense, for example, have one eye on the domestic danger of relegation and fielded under-strength lineups in both matches against River, which makes their performance all the more noteworthy. But there does seem to be a pattern emerging. Since Atletico Mineiro won the Copa Libertadores in the middle of 2013 -- only to be absolutely humiliated in the Club World Cup -- a Brazilian club has not landed a proper continental title.
They have five chances. Three of them, true, have been in the Sudamericana. The other two, however, have been in the Copa Libertadores, the continent's Champions League equivalent. Here, there is no place to hide. This competition features the best teams trying their utmost to lift the trophy. In 2014, Cruzeiro were the only Brazilian team to reach the quarterfinals. Internacional reached the semifinals this year, but were firmly put in their place by Tigres of Mexico.
This collective Brazilian failure is astonishing. True, the country's clubs are mostly in a precarious financial position, worsened by the collapse of the currency in recent months, but they still pay far higher salaries than elsewhere on the continent, as can be gauged from the number of big-name players from other South American nations who have been attracted to Brazil. With the possible exception of former Under-20 international left-back Diogo at Uruguay's Penarol, there are no high-profile Brazilians to be found elsewhere in South America. Yet this financial advantage has not been seen on the pitch.
Perhaps the most glaring example came in 2014. Cruzeiro were a well-consolidated team, on their way to a second consecutive domestic league title. Yet they were clearly second best against tiny Defensor of Uruguay.
Thankfully, football is not only about money. It is also about ideas, and here the Brazilians appear to have fallen behind. That Cruzeiro side, for example, were horribly stretched all over the field, with lots of space between the lines for skillful, more-compact opponents to exploit.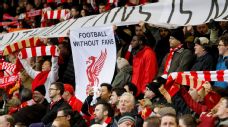 "Brazilians believe that the world ends at the country's borders," says former Uruguay boss Jorge Fossati, a man with experience of Brazilian football as both player and coach. "You have to open the window and put your head outside and open up to new truths. It seems that the country forgot that we live in a globalised world, and this mentality has to change."
Next year's Libertadores will be a test of a select group of Brazilian coaches who would like to believe that they have made the necessary mental adjustments. With six rounds to go, the domestic league title would seem to be a two horse race, which might be reduced to one this Sunday. Corinthians, with an eight point lead, visit second-placed Atletico Mineiro, who surely have to win to have any chance of going on to win the league.
Corinthians are coached by Tite, who in his previous spell in charge of the club forged the last South American team able to compete at a global level. In 2012 his Corinthians beat Chelsea to win the Club World Cup. That side was solid. The current one, put together after the coach took a few months off to study the world game, is more expansive and easier on the eye. In this year's Libertadores, his side was beaten home and away by little Guarani of Paraguay. But that was early days. The real test will come in next year's competition, with a fully consolidated team and model of play.
Atletico Mineiro's coach Levir Culpi was recently working in Japan, and has the humility to admit that he learned more than he taught. His team is less consistent than Corinthians but can be more explosive.
And there is also Santos, who can either qualify for next year's Libertadores by virtue of their league position or by winning the Copa do Brasil (they are in the final). They are coached by Dorival Junior, who argues that in the quest to attack with the full-backs, Brazilian football has forgotten how to pass the ball through the middle of the field. It is a defect that his team seek to correct, and in Lucas Lima they have a midfielder with the talent and intelligence to dominate proceedings from the centre of the park.
In the short term, then, Corinthians and Atletico Mineiro scrap for the Brazilian title while Santos have their eyes on the cup. But, looking forward a few months, it will be fascinating to see if any of the three can restore the credibility of their country's club football in the 2016 edition of the Libertadores.
Tim Vickery covers South American football for ESPN FC. Follow him on Twitter @Tim_Vickery.