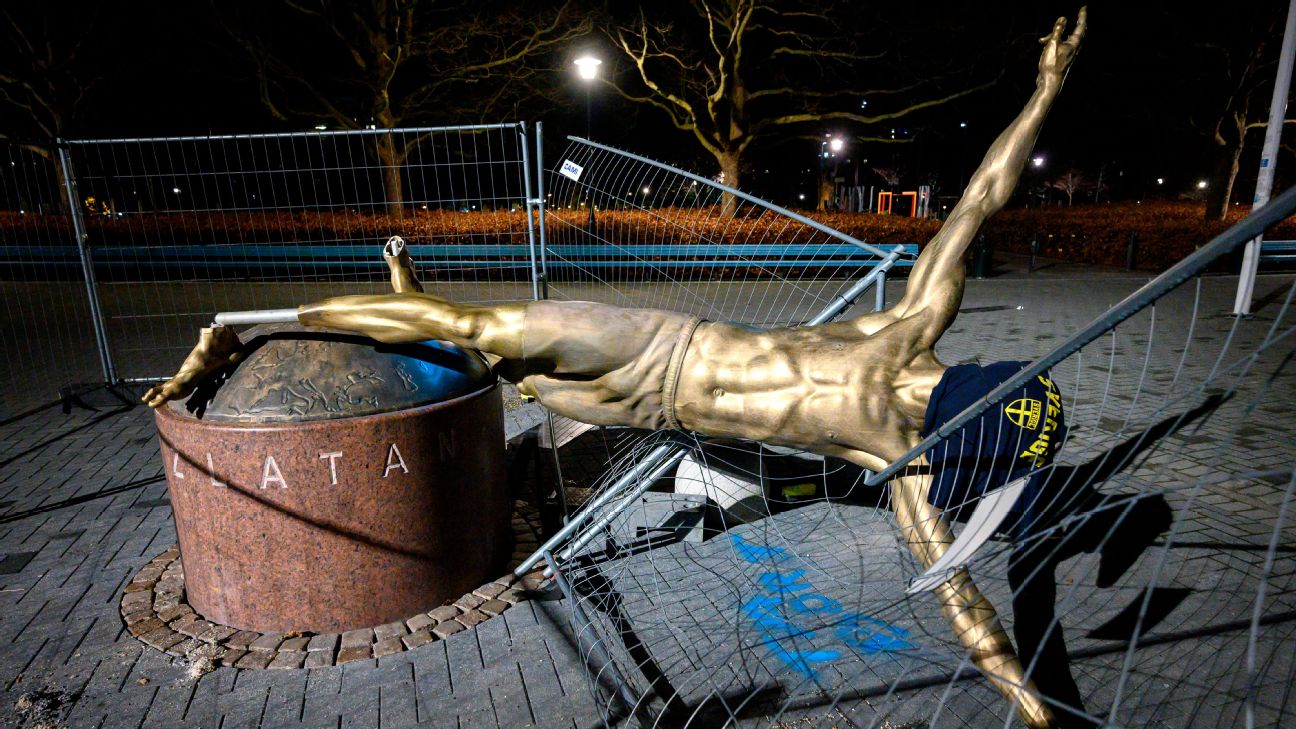 Zlatan Ibrahimovic's statue in Sweden has been toppled with the ankles sawn off on Sunday.
It is the fourth time the statue has been vandalised over the last two months. The damage was discovered in the morning with the statue's face covered with a shirt bearing the Swedish flag.
The statue outside of Malmo's stadium was set on fire in November while marks were found on its feet in December, with the nose sawn off nine days later.
The incidents have been apparent responses to the former LA...