Allegri insists Arturo Vidal stays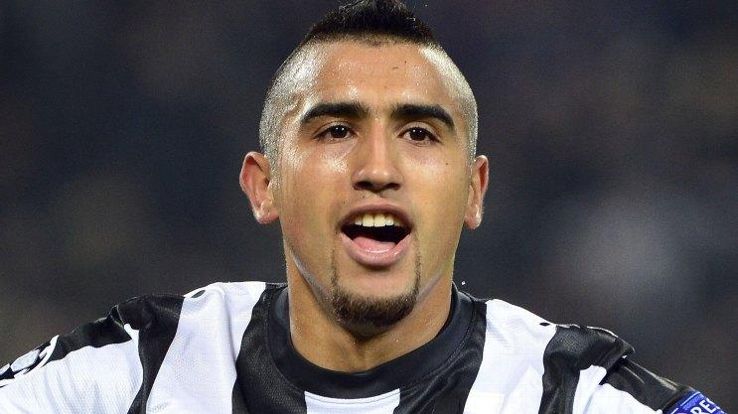 Juventus coach Massimiliano Allegri says Arturo Vidal is "motivated and happy to be here," labelling the Manchester United target "fundamental" to his plans for the new season.
- Rzouki: Searching for the stars
Vidal commenced preseason training on Tuesday amid growing speculation he could be about to leave Turin for Manchester. However, the Bianconeri's general manager Beppe Marotta said he had no indication that the Chile midfielder wanted to leave the club this summer and Allegri also expects to be able to count on him this season.
"I've spoken with Arturo, mainly to get to know his physical condition," Allegri said on Tuesday. "He played at the World Cup and he's not yet 100 percent after his meniscus operation. The lad's motivated and happy to be here, while I and the club are delighted for him to stay here at Juve.
"He's a fundamental player. In three years, he's done great things. He still needs a few more days to get back to top form, but he's in good shape. I've decided to have him follow an individual training regime to get him back to 100 percent immediately."
That was Allegri's explanation for Vidal training alone on his first day back, which started with a lengthy medical check rumoured by La Gazzetta dello Sport to have been ordered by United to ascertain the player's condition ahead of a potential move.
According to reports in Italy, United are prepared to offer as much as 60 million euros for a player who cost Juve around 11 million euros when he arrived from Bayer Leverkusen three years ago. Should such a bid arrive, it will ultimately be up to Vidal to decide whether or not to accept, according to Marotta.
Chilean newspaper El Mercurio claimed a source close to the former Bayer Leverkusen player said: "Arturo Vidal is to go to Manchester United. He has told his agent and they have a verbal agreement."
Vidal's agent Fernando Felicevich has been in Turin for talks with Juventus and Allegri expressed his confidence he will keep the midfielder.
Juventus CEO Giuseppe Marotta had told Sky Italia that Vidal would not leave unless he asked for a move, saying: "We renewed [his] contract a few months ago just because we knew we could count on an important element.
"We don't want to sell Vidal, there are only rumours because he is a player among the best in the world. We never activated a clause to try to sell him -- if he doesn't show an intention to leave, our position won't change."
United have signed one central midfielder, Ander Herrera, this summer, but are expected to try and recruit another.
They did not bid for two targets former manager David Moyes identified, Toni Kroos and Cesc Fabregas, who have since joined Real Madrid and Chelsea respectively.