The challenges Zinedine Zidane faces as Real Madrid manager
So, the same fax machine that failed to alert Real Madrid that they were using an ineligible player in the Copa del Rey against Cadiz also failed to deliver my warning letter of a couple of weeks ago to Zinedine Zidane.
In that, I predicted that Madrid president Florentino Perez was about to offer him Rafa Benitez's job as manager -- and warned "Zizou" not to take it.
Either he wasn't persuaded, or this is another failed communication in this season of failed communications at the Bernabeu.
Zidane is the new boss and is already at work on the training ground. The mighty Frenchman, 43, makes his debut Saturday as Madrid's youngest coach in 20 years at home against Deportivo La Coruna.
Football being a funny old game, it's very nearly the 14th anniversary of current Depor coach Victor Sanchez and his pals giving Zidane and his pals the worst bloody nose of Zidane's career with Madrid.
It was the year of Los Blancos' centenary and the Copa del Rey final was held at the Bernabeu to celebrate that fact. Deportivo didn't read the script, though, and beat Madrid 2-1.
But ahead of that reunion and looking at Madrid's current situation as a whole, what are the key problems for the club's first French coach to solve?
There are problems of his own, problems within the squad, and problems in terms of mood around the club.
Madrid's form
It's not awful, but the whole is less than the sum of the parts. Gifting the entire first half to Villarreal, being outplayed in a 0-0 draw at home by Paris Saint-Germain, gifting an equaliser to Valencia last weekend less than two minutes after going up 2-1, being thrashed by Barcelona, surrendering the lead at Atletico Madrid, where they allowed themselves to be corralled in their own final third of the pitch -- those were signs of weakness.
It wasn't sufficient to save his job in May, but what Carlo Ancelotti patently did possess was the attention, loyalty and affection of this squad. Benitez couldn't claim that, so Zidane's first -- and probably most crucial -- task is to earn the players' respect and loyalty, beyond the fact that he was a legendary footballer.
He says of his coaching process thus far: "I've learned that if you are too soft, it doesn't work, and that giving the players a row at halftime can produce great results in the second half. But I don't do it often because I believe I have natural authority and don't need to shout and scream like some I could mention. A bit of a telling-off from time to time does no harm at all, but if I did go about berating my players all the time, it wouldn't be me. It's not my style."
Finding a way to blend an effective, robust playing system with the specific player resources at their disposal was probably the key task that undermined both Ancelotti and Benitez. Halfway through his first season, the Italian re-jigged and put Ángel Di Maria in midfield so that Gareth Bale could play on the right wing.
It was a stroke of genius, as the Argentinian performed like two players: attentive and hard-working in defensive pressing and tackling; fluid, creative and cutting edge when attacking. Bale committed, too, and his work level at that time dwarfed his work level since. Zidane has no Di Maria equivalent, unless Isco can morph into one.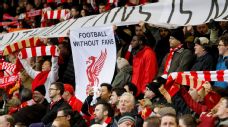 The Frenchman used a handful of systems while coaching Real Madrid Castilla, where he had a 46 percent win rate, with 4-3-3, 4-2-3-1, 4-4-2 and 4-1-4-1 in the majority. What he's not been able to do is sneak a 12-man starting XI past referees. Which would be the simple way to address his current problem.
Madrid have six "must play" footballers when everyone is fit: Bale, Cristiano Ronaldo, Karim Benzema, Luka Modric, Toni Kroos and James Rodriguez. They also have one who should play -- Isco -- who is the darling of both the media and the fans.
Moreover, Isco's form this season demands that he's a starter, while James has dropped his level, partly because of injury recuperation and partly because of discord with Benitez. How to motivate/accommodate/use both of them?
If Casemiro isn't to play, then Kroos is required to be the "pivot." That isn't what pleases the German; it isn't how he likes to play. How to resolve that issue and prevent Kroos asking to move on at the end of the season?
Bale enjoyed speaking in English to Benitez, loved having his position adapted to a "free" role behind Benzema and Ronaldo and not pegged to the right wing. How will Bale react to Zidane? What role does the new manager see for the Welshman, and is Bale guaranteed to start every game when fit because of his enormous purchase price?
These are all questions of immediate concern for Madrid's new, young, inexperienced coach. Some of the answers, no doubt, will not be his alone to make. When you work for Florentino Perez, you dance to his tune.
Madrid's defending
As a team and as a back four, it has often been atrocious this season, and if not for Keylor Navas, Los Blancos would be in real trouble. It's vital for the new manager to sort, but his work is throughout the team.
Madrid's pressing is haphazard, their carelessness with the ball is horrible -- they lost possession 92 times against Rayo Vallecano's nine men and 126 times against Real Sociedad.
Because of injuries, the only consistency about Madrid's central defence has been inconsistency; no partnership has established itself. The body language hasn't been great, either. When Rayo went 2-1 up at the Bernabeu on Dec. 20, Pepe and Sergio Ramos used the eternal "here we go again" gestures in what looked like helplessness.
With Zidane in charge you'd suspect that Rafael Varane's star will be in the ascendency. Not because they are both French, but because it was Zidane who spotted the young tyro and firmly recommended to his president that he be signed.
Of the style he wishes to see as a coach, Zidane says: "I'm the same now as I was a player. I want to see my team play the ball, building from the back with a keeper who looks to play the ball short to feet. I want possession-football based on rapid passing, maximum of two or three touches. I want lightning movements when we are near the opponents' goal, that we attack in numbers but when we lose the ball that we press high and immediately win it back."
Media matters
Dealing with the media might be a trial for Zidane, who has never particularly enjoyed such interaction. He has got better over the years but his baseline is that he is introverted and doesn't court either popularity or profile.
During his first year as Castilla coach he didn't give a single news conference. Perhaps in preparation for what lay ahead, he began to have them this season and has handled them well. But now the pressure increases and he may soon be able to judge the truth of Benitez's angry claim that there's a strategic media campaign against Madrid and its president.
"I like to observe other coaches, their press conferences, their interviews," Zidane said recently. "It's good to watch what they do, how they explain things like tactics, their players, the range of problems they encounter."
This part of his new work will test Zidane's patience, his skill and his communicative ability. Benitez often gave radio interviews aimed at both explaining his work and earning points with the media -- and look what good it did him.
Crucial Champions League tie
Zidane's Madrid have to beat Roma in the round of 16; it's as simple as that. Some will harbour hopes of him putting together a Champions League-winning run but that looks a little fanciful at this distance. While playing for Juventus and Madrid, he lost only twice in 14 meetings against Roma, and he needs those powerful stats to continue.
Roma are currently ailing in Serie A; their manager, Rudy Garcia, is under massive pressure; and the giallorossi were devastated 6-1 by Barcelona in November. It's six weeks until the first leg in the Italian capital, and emerging victorious there, or even simply going through on aggregate, would buy Zidane both time and credit with everyone -- players, president, media and fans.
Best of luck, Zizou. It's great to have you back. I just wish it were in different circumstances.
Graham Hunter covers Spain for ESPN FC and Sky Sports. Author of "Barca: The Making of the Greatest Team in the World." Twitter: @BumperGraham.