Matteo Darmian relishing Man United chance after move from Torino
Italy defender Matteo Darmian said he did not have to think twice before agreeing to join Manchester United.
Darmian, 25, has joined United from Torino on a four-year contract as Louis van Gaal reshapes his squad ahead of the new season.
"I'm so excited, and I am very happy to be here at one of the most important clubs in the world," he told his new club's official website.
"I think for me it is a great opportunity. I want to be there, so I didn't think [twice]!"
He acknowledged that it was difficult to leave Torino after four "amazing" years in Turin but added: "For me, Manchester United is a great opportunity and I have taken that opportunity to come here."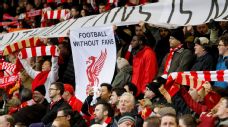 He said it was an exciting time to be joining the club, with Memphis Depay having arrived from PSV Eindhoven and Bastian Schweinsteiger on the way from Bayern Munich.
"It's a great opportunity," he said. "The team is a competitive team and we all want to play together and do well together."
Asked about his style of play, the full-back said: "My best position is on the right because my preferred foot is my right one, but I can also play with the left.
"It's possible I want to score some goals, but my first idea is to defend."
He is now hoping to help Manchester United secure silverware, saying: "Yes, it's a club with a great history and a lot of victories. I think the team will carry on in that direction of winning trophies."