MLS opening weekend W2W4: The Fabian era begins in Philly; Atlanta vs. Rooney
MLS is back! It's finally here! And we get a very entertaining slate of matches in Week 1, including a Sunday doubleheader on ESPN as D.C. United hosts Atlanta United (6:00 p.m. ET) and Sporting Kansas City visits LAFC (8:30 p.m. ET).
Below, we comb through some of the choice encounters as MLS kicks off its 24th season.
The Marco Fabian era begins in Philly
Let's face it: Philadelphia is not exactly a team that has warranted a lot of attention since its start in MLS in 2010, but that changes this year with the arrival of Marco Fabian. Mexican Designated Players in MLS always seem to break either one of two ways. There are the busts like Rafa Marquez and Giovani dos Santos, or there are the successes like Carlos Vela and Cuauhtémoc Blanco.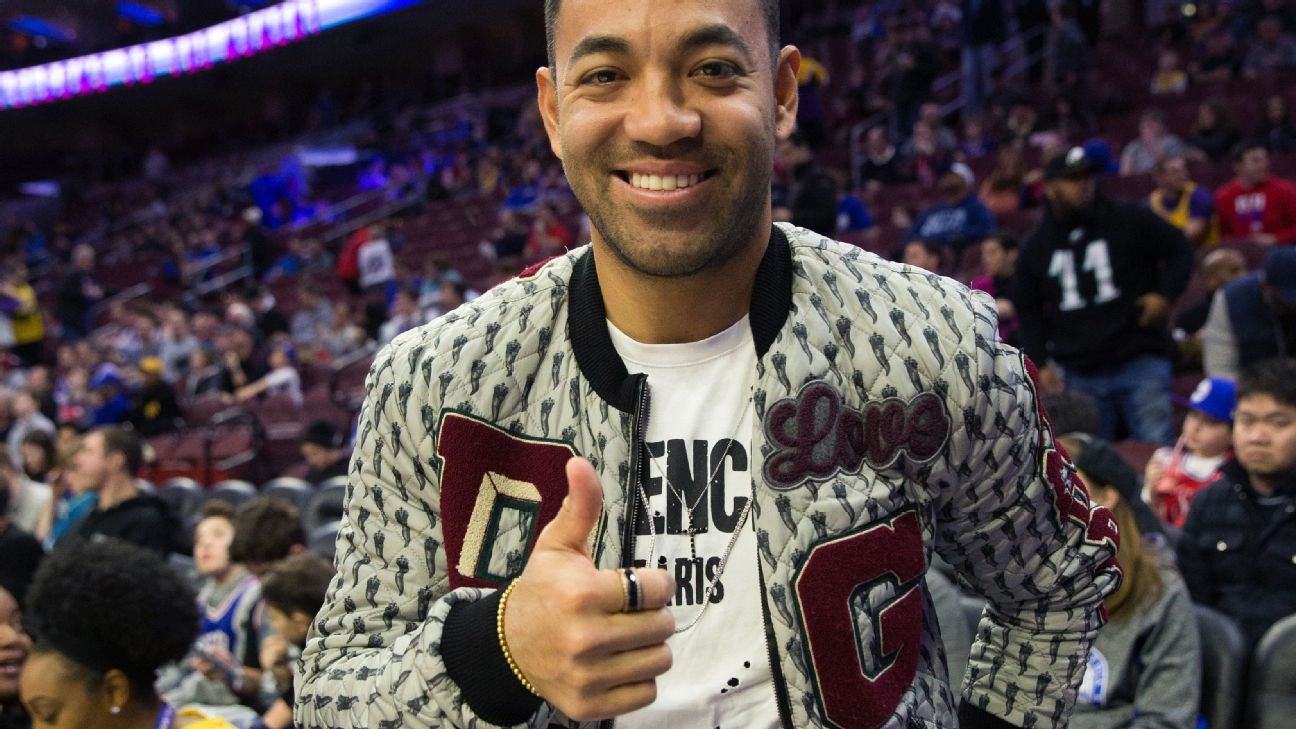 Into which category will Fabian fall? The gut feeling is that he will thrive with the Union. The former Chivas man suffered from a lack of minutes in Germany with previous club Eintracht Frankfurt and also had his fair share of injuries, so he will have a lot to prove.
Fabian's first crack at things in MLS comes on Saturday (1 p.m. ET, ESPN+) against a new-look Toronto FC -- and by new-look, we mean that it's not looking so good. After getting slapped around by Eric Wynalda's Las Vegas Lights FC, 5-1, in the preseason, Toronto FC promptly dropped one of the biggest clunkers by any team in MLS in CONCACAF Champions League history (and that's saying something), losing 5-1 on aggregate to Panama's Independiente.
Toronto FC's defense looked all out of sorts throughout the preseason, and that bodes poorly for the upcoming campaign. Things aren't helped by the fact that perennial MVP candidate Sebastian Giovinco is gone. Is this the end of Toronto FC as we know them? At first glance, yes.
D.C. had its fair share of winter drama when midfield playmaker Luciano Acosta looked all but set to join French giants Paris Saint-Germain. In the end, the Argentine remained in D.C., and the early indication is that it has not disrupted the harmony his side has enjoyed since the latter stages of the 2018 season.
Much of that happiness has to do with Wayne Rooney. The Acosta-Rooney partnership flourished last season, and now the former Manchester United man starts his first full season in MLS against Atlanta United, who coughed up three goals to Acosta/Rooney in their last meeting, a 3-1 DC United win on Sept. 2.
What better way for DC United to show that the Rooney-Acosta bromance is back and better than ever than taking down the reigning league champions on Sunday (6 p.m. ET, ESPN) in the nation's capital?
As for Atlanta, it's still really early in their reign, but new boss Frank de Boer didn't exactly endear himself to fans in his debut with a bad 3-1 CONCACAF Champions League loss to Herediano of Costa Rica. Luckily for the Dutchman, the reigning league champions came back to win the series with a spirited 4-0 victory in the second leg.
Despite Thursday night's high, that bad loss in Costa Rica has the Peachtree faithful on alert and any early-season slip-ups are sure to be followed by a good dose of criticism and scrutiny.
Carlos Vela begins his second season in MLS after a very good 14-goal, 13-assist debut season with new franchise Los Angeles FC in 2018. Yet his status for Sunday's opener against Sporting Kansas City (8:30 p.m. ET, ESPN) is in doubt after an ankle injury in LAFC's final preseason game.
Assuming Vela is good to go, it will be interesting to see how Season 2 starts for the Mexican striker. The 29-year-old was the subject of winter transfer rumors to Barcelona; almost 12 months after being told by LAFC coach Bob Bradley that he wanted Vela to "play like Messi," the former Real Sociedad man almost became the Argentine's teammate.
It all begs the question as to where Vela's head will be in 2019. For years, he mystified the Mexican Football Federation with his decision to not play for the national team, hinting at a history of disinterest. If the shine of Season 1 starts to wear off and thoughts start drifting to a "what could have been with Messi," it could be a tense year in the City of Angels.
Fresh off their impressive dismantling of Toluca in the CONCACAF Champions League, Sporting Kansas City will be a good litmus test to gauge Vela's state of mind.