The biggest question facing all 20 MLS teams ahead of the 2016 season
With the 2016 MLS season set to kick off on Sunday, we asked Jason Davis what were the biggest questions facing each club prior to the start of the campaign.
Though it might not be much solace to Fire fans who suffered through a terrible 2015 and had to watch the club trade away a hometown hero in Harry Shipp in the offseason, at least there seems to be a plan in Bridgeview. The Fire will be better, if only because it will be difficult to be worse.
The Rapids rarely make splashy signings, and Gashi isn't one. But the Albanian international forward did lead the Swiss league in goals each of the past two years, giving him a pedigree that belies his less-than-famous name. Colorado needed a goal scorer. Gashi might need some time to adjust to to the league, but his impact will be significant.
Gregg Berhalter has created a program in Columbus. That means Crew SC won't be fading away anytime soon; they're more likely to build on last year's disappointing loss in the MLS Cup final than to let it define 2016. Columbus knows exactly who it is as a team, with veteran players in well-defined roles. Don't be surprised to see Crew SC climb to the top of the Eastern Conference this season.
While the question focuses on the new look in the center of the park for D.C., it really means "How does United deal without Perry Kitchen?" The only way Ben Olsen's team handles all that change is if Marcelo Sarvas gives them significant minutes, Markus Halsti plays at a higher level than he did in 2015 and the United attack improves enough to take pressure off the midfield.
Considering how close FC Dallas came to winning the West and hosting MLS Cup in 2015, there's no reason to doubt that another year of maturity -- and the benefits of last year's playoff experience -- makes the team ready to win it all in 2016. Oscar Pareja's willingness to play kids last season was an investment in the future, and it's already paying off.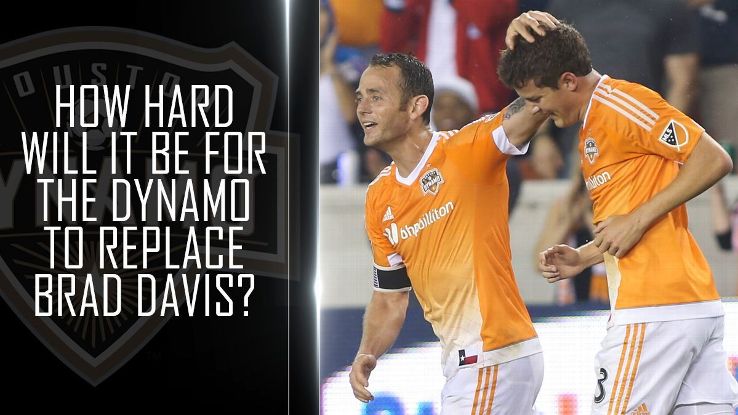 Regardless of how much Davis' skills might have waned, replacing a captain and club icon won't be simple for Houston. Owen Coyle will need to sell his team on the idea that a new era has dawned, and that the Dynamo can win without the stellar service Davis so often provided with his fantastic left foot.
The Galaxy made a few splashy signings this offseason, a testament to Bruce Arena's ability to work the MLS system. But those signings are also on the wrong side of 30, making depth a crucial part whatever success L.A. finds this season -- although the depth players Arena brought in aren't exactly spring chickens themselves.
Drogba dominated MLS in a short stint at the end of 2015, but it's hard to imagine a 37-year old striker will handle the rigors of the league over the course of a full season well enough to keep up that level. More important than Drogba's goal total is probably the number of games he plays.
Rather than sit around and wait for Jones to accept a contract offer, New England went looking for his replacement. In addition to signing Ivorian Xavier Kouassi -- who then tore his ACL in Switzerland -- the Revs traded for Whitecaps man Gershon Koffie. Koffie isn't exactly up to Jones' standard (yet), but he might be good enough to get over the German-American a lot easier.
Everyone knows Vieira's playing pedigree, and he probably learned a lot while coaching in the Manchester City system the past few years. But MLS is a different animal, even beyond the simple adjustment to managing a group of grown men that faces the French coach. Roster quirks, travel and the strange dimensions at Yankee Stadium mean Vieira has his work cut out for him.
Miazga's breakthrough season means the pain of losing him to Premier League champions Chelsea will sting, but if there's a team ready to fill the gap and trudge on, it's probably the Red Bulls. Jesse Marsch has a group of players who worked hard for one another last year, so any replacement will get the benefit of working in a well-drilled machine.
The thing most often forgotten about the Lions' inaugural playoff-less season in MLS was the amount of time important players lost to injury and international duty. With better luck, and a schedule that doesn't punish the team quite as badly for their national team names, Orlando City might have enough to make the postseason in Year 2.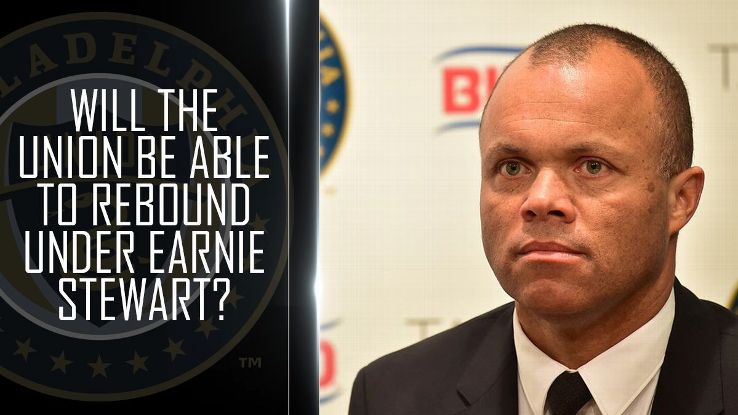 Philadelphia fans, for the first time in quite a while, have reason to hope for a brighter future. But it's a lot to ask of the club and new sporting director Earnie Stewart to make the brighter future happen in 2016. Stewart's influence on the club will take time to appear on the field, where Jim Curtin has his work cut out for him.
Portland rode a perfectly timed hot streak to an MLS Cup title last year. With the formula he used to take the trophy in place, Caleb Porter should have one of the best teams in the league on his hands. That said, repeating in MLS is extremely difficult and the Timbers have holes to fill.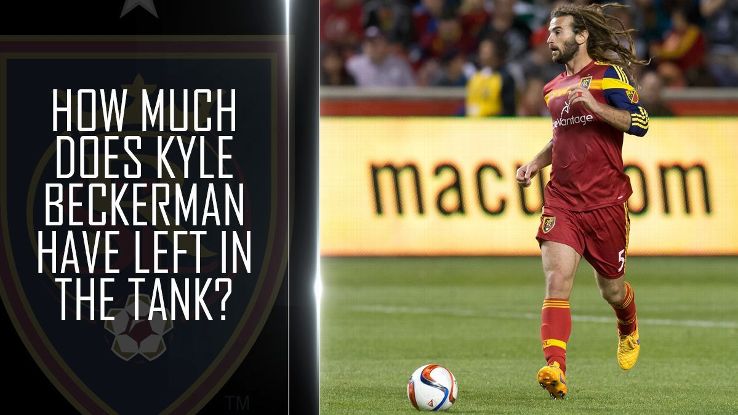 Beckerman's remarkable longevity can't last forever. Amid change in Utah in the last few seasons, Beckerman has been a constant. But RSL has switched to a formation that doesn't suit his abilities nearly as well, opening up the question as to when it will be time to transition from the influential midfielder.
Kinnear's ability to navigate a team to the playoffs despite lesser spending and lesser talent is well known. What's unclear is whether MLS is changing too fast for the former Dynamo boss to keep up. San Jose might be better in 2016, but with the rest of the Western Conference working to improve, Kinnear will need his old magic.
What was supposed to be a slow transition into the spotlight for young Morris suddenly changed with the sale of Martins to Chinese Super League side Shanghai Shenhua. It's lot to ask of a 21-year-old with zero professional experience to pick up the slack left by the Nigerian, but Morris must deliver if the Sounders are going to be dangerous out West.
Peter Vermes & Co. are betting on a pair of MLS vets as they look to climb back to the top of the mountain. If Vermes can get his rotation right, there's a good chance that Mapp and Davis will have good runs in Sporting blue. As for whether that's enough in a tough Western Conference, that remains to be seen.
Defense, defense, defense. Even a moderate improvement in Toronto FC's defending will make a huge difference for Greg Vanney's team. Enter Steven Beitashour, Drew Moor, Will Johnson and Clint Irwin, the four keys to TFC making the jump from mere playoff qualifier to a team with real quality.
Whatever it was that turned the Caps into pumpkins come playoff time last year, the hope is that Christian Bolanos (and perhaps Blas Perez) will be the cure. Vancouver was good enough to threaten for top spot in the West but lacked the edge necessary to fight through adversity come playoff time. Bolanos' experience should help.
Jason Davis covers Major League Soccer and the United States national team for ESPN FC. Twitter: @davisjsn.