New York Red Bulls, FC Dallas prove that money isn't everything in MLS
At the conclusion of the 2014 MLS season, it seemed like the age of the big spenders had descended upon the league.
The Seattle Sounders and the LA Galaxy had finished 1-2 in the Supporters' Shield race. Looking at the five seasons starting in 2010, just one "small budget" team -- the 2012 San Jose Earthquakes -- had managed to crash that particular party. In terms of MLS Cups, the scales were tipped a bit more toward lower-budget teams, but only just. The Galaxy's dynasty of three wins in four years was interrupted only by Sporting Kansas City's triumph in 2013.
There was little reason to think much would change in 2015. Granted, the sight of the Houston Dynamo and Kansas City moving westward from the Eastern Conference -- to be replaced by two expansion teams -- exacerbated the competitive imbalance between the conferences. But the usual suspects were expected to end up on top.
But then a funny thing happened, at least in terms of the Shield. Heading into the final weekend of the regular season, that trophy is set to be claimed by one of two teams -- the New York Red Bulls or FC Dallas -- who not only fall into the realm of low budget, but whose respective payrolls (based on the latest salary figures from the MLS players' union) are the lowest in the league.
Granted, as a competition, the Supporters' Shield has its flaws. The schedule isn't balanced, and the fact that MLS rarely breaks during international windows results in some teams being horribly shortchanged roster-wise while others aren't affected at all, thus undermining the competitive integrity of the regular season to a degree.
But the sight of New York and Dallas duking it out for the Shield is impressive nonetheless, if for no other reason than their approach to roster building. After living in the league's high-rent district for years, the Red Bulls shed payroll this past offseason. New York has just two Designated Players, and it's of the DP-light variety, with Bradley Wright-Phillips making $660,000 this year -- not even a tenth of what Orlando City's Kaka makes -- and Gonzalo Veron, who joined in August.
Dallas also has two DPs, but Fabian Castillo is classified as a "young DP" that allows his salary and acquisition costs to take up less of the team's salary budget. Mauro Diaz is a regular DP but his guaranteed compensation of $442,400 is even lower than Wright-Phillips'.
So how did these teams scale their respective conference tables? New York GM Ali Curtis insists he didn't set out to slash payroll. His aim was to identify players who would fit New York's high-tempo style under new manager Jesse Marsch and then worry about the financial aspect. But Curtis admits he tried to avoid concentrating too much money on just a few players.
"I think soccer is the ultimate team sport," he said via telephone. "And so what you really try to do is -- if you can -- spread the wealth. You'd like to do that because for me it's really challenging to have your budget concentrated on a small pool of players. You want to try and get value for your salary budget."
Ah, value. It's a word that has been bandied about MLS since its earliest days, and to the relief of most MLS teams, it remains relevant now. For all the talk of bigger or smaller payrolls, MLS remains a salary-cap league in which the output from domestic players remains critical.
For New York, "value" at the top end meant relying on players like Wright-Phillips, Sacha Kljestan, Dax McCarty and Lloyd Sam, who were talented but weren't going to break the budget either. It also meant getting guys who were on the scrap heap like Mike Grella, or players like Felipe who had fallen out of favor at their previous club. And also it required utilizing academy products like Connor Lade and Matt Miazga. If it resulted in a narrower band of salaries, so much the better.
"In general I think there's a benefit to having diversity; some Designated Players, some homegrown players, veteran players and international players," said Curtis. "We just wanted to go out there and get good people that were hardworking, with something to prove, that had a chip on their shoulder and could fit the way we wanted to play.
"I think that's probably the takeaway. Can you build a roster and a culture where the face of the team is the team, and it's really not one, two or three players? I think the face of our club is really the club. It's everyone is all in and buying into the team aspect."
Dallas was constructed along similar, value-driven lines, but with one important difference. Manager Oscar Pareja quadrupled down on products from the club's academy, and it has paid off immensely with players like midfielder Victor Ulloa, goalkeeper Jesse Gonzalez, defender Moises Hernandez and midfielder Kellyn Acosta all making major contributions. Combined with the flair of Diaz and Castillo, as well as veterans Matt Hedges, Zach Loyd and Blas Perez, you have a prototypical blend of youth and experience.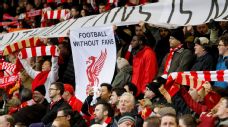 "If I say at the beginning of the season that we'd be fighting for the Shield at the last game, I may be lying to you," said Pareja via telephone. "As we grew up during the year, I thought we started believing that we could be in a position that would give us a chance. It was a feeling that was growing.
"You see teams around the world that are made by checkbooks. That's valid, and that's a different model. But you can see that many of those groups aren't good teams, there's not good chemistry. It's just a bunch of good players who are together due to their talent. But in soccer, you can see chemistry from a group that does everything together. Those teams are different."
On the surface, it looks like it takes considerable courage on the part of Pareja to give such immense responsibility to his young charges. But his faith in youth is borne of his experiences as a player and a coach. Pareja was handed his playing debut at age 17 by Independiente Medellin manager German Aceros. It wasn't a one-off either, as Aceros kept faith in Pareja for the last 10 games of that season.
"It was a very decisive moment for the team and he trusted me, and he threw me out there on the field and let me do it," said Pareja. "We didn't win in the finals, but we developed into different players, we had that courage. And I saw something there for the future and it gave me the courage to take those risks [as a coach]."
Before becoming an MLS manager, Pareja ran Dallas' academy, giving him a firsthand look at the talent coming through. That experience instilled in him a great deal of faith in those players.
"It's not an easy road, it's not an easy journey," he said. "At the beginning of the year when we put these guys on the roster, we knew we'd have many challenges. But in time I'm convinced they give you a lot of joy also. It may not be quick, but this year has been great."
Pareja admits that his hand was forced to a degree, and not just by the team's relatively low salary budget. The league's aforementioned habit of playing through international windows often gave him little choice but to throw his youngsters on the field at times. That it paid off wasn't an accident, however.
"In our academy, we make it very competitive," he said. "We wanted to give them professionalism and look like professionals. This created an atmosphere around the locker room, around the training ground, to make them feel like little professionals that are trying to get better and visualize going through to the first team. I do see the talent coming through and we have to take the risk of putting these guys in the first team."
The playoffs are a different beast, however. Can either of these teams hoist the MLS Cup on Dec. 6? It's certainly possible. LA, Seattle and Toronto all have flaws as well as difference-makers. New York is certainly loaded with experience and ability. Dallas' trip to the postseason last year means it has its share of scars as well.
"We have the energy, we have the vision," said Pareja. "Obviously we have the desire to go compete in the playoffs for the Cup. Do we have the responsibility to win it all? The answer is no. I think LA has it, Seattle has it, Toronto has it and I think they invest a lot of money and I think money needs results. It's what you expect.
"We are a different model. At the same time I think we are strong enough and have proved that we can do it. Like I said once, we have to take it one game at a time, and as we grew in the season, they still have a journey to go into the playoffs."
Both teams have already come a long way.
Jeff Carlisle covers MLS and the U.S. national team for ESPN FC. Follow him on Twitter @JeffreyCarlisle.