FC Dallas' youth movement put to test in Houston Dynamo clash
Derby games tend to produce high drama no matter where each side happens to sit in the standings at the time. But the stakes couldn't be higher for FC Dallas or the Houston Dynamo heading into the Texan clubs' final meeting of 2015 on Sunday (5 p.m. ET, ESPN2/WatchESPN).
"It's the biggest game of the season for us," Dynamo coach Owen Coyle said, flat out, in a phone interview with ESPN on Wednesday. "Where we are in the table, we need a win."
While Coyle's team might need a win, victories against Dallas have been elusive for the former Premier League manager in his first season running an MLS bench.
No wonder. Although they are rarely mentioned in the same breath as domestic heavy hitters like the LA Galaxy or Seattle Sounders, FCD has been one of the league's best teams all season. They're coming off two tough road losses, but head home with a real shot at winning the Supporters' Shield as MLS's regular-season king.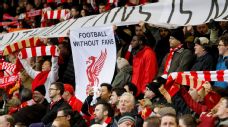 What's even more impressive is how, in this Season of the Designated Player, Dallas boss Oscar Pareja has found success with one of the youngest squads in the league.
That's no accident.
Pareja's dedication to developing youth is well-documented. He was instrumental in building FCD's academy after retiring as a player with Dallas in 2005. He even spent time as an assistant coach with the U.S. under-17 national team. But the former Colombian international still raised eyebrows last month when he started five homegrown players, two teenage midfielders and a 20-year-old goalkeeper for a game in Columbus. His green team beat the Crew 3-0.
"I think it comes from my roots," Pareja told ESPN when asked where his belief in young players comes from. "In Colombia, I developed in a program [Independiente Medellin] where I received opportunities very early, to play professionally. Usually in South America, when you are 16 or 17, you normally start to see if you can play for the first team. I received that opportunity very early and the outcome was good. So I experienced this myself."
But playing inexperienced players is always something of a gamble. And it could explain why FCD, as good as they've been, have also been streaky this year.
"The team has shown during the year inconsistency, and that's due to maybe the youth of the squad," Pareja said. "There is a risk there. Maybe more mature guys have more consistency in the results. With the youngsters you have more ups and downs. In any professional league, you have to be getting the points. So as a manager it's tough, because we are depending on the result."
That the results have mostly been good is a product of picking the right young players. Identifying the ones with the most potential early is key, too. So is the approach; from the beginning, FCD's academy always prized and preached technical ability over sheer athleticism, training over games.
The success Pareja has had in identifying talent isn't just local. Before he left Texas in 2012 to coach the Colorado Rapids for two seasons, Pareja helped FC Dallas land a Colombian teenager named Fabian Castillo. Castillo has since turned into one of the best players in MLS. Last month, he debuted for his country's senior squad.
"He gives us young guys opportunities, which is the most important thing, to give us a chance to show what we have," said homegrown midfielder Victor Ulloa, who has started 28 of 29 games in 2015. "When you get that, you want to take advantage of it, fight for him and prove yourself."
Around the league, the work Pareja and his staff have done hasn't gone unnoticed.
"Nobody is a bigger admirer of them than me," Coyle said. "Clubs like Houston and Dallas don't have the wealth of the Torontos or New Yorks or LA Galaxys, so we have to have a philosophy that works for us. Dallas has to be applauded for their plan, because now they're reaping the benefits. Success doesn't happen overnight."
But none of that will matter to Coyle when the teams take the field at Toyota Stadium.
The Scot is trying to build something of his own in Houston. His team is mostly healthy after a number of key players went down with injuries over the summer, and after posting consecutive wins, the Dynamo have reason to believe that it can make up the four points it needs to claw its way back above the playoff line. Even if they don't, Coyle's first year at the helm has been promising.
"We inherited a team that missed the playoffs by 10 points last year, and then we moved to the West, which I think everybody knows is far tougher in terms of quality," Coyle said. "So we know we've improved from last year. We want to continue that improvement, and if we make the playoffs, we have a chance to win a trophy along with everybody else."
That's the goal for FCD, too.
"Winning the Supporters' Shield would secure home-field advantage for us in the playoffs and get us into the CONCACAF Champions League, which would be huge for this club," Ulloa said.
"People don't talk about us like they talk about other teams, but it's not a problem for us -- we're right there playing for that Supporters' Shield. We're young, we run a lot, and we believe we're capable of winning the whole thing."
Doug McIntyre is a staff writer for ESPN The Magazine and ESPN FC. Follow him on Twitter @DougMacESPN.