Matt Miazga's rise with Red Bulls and U.S. U-20s borders on astounding
New York Red Bulls captain Dax McCarty vividly remembers the first time Matt Miazga stepped into New York's veteran locker room after signing his first professional contract in May 2013.
The towering 17-year-old center-back was the jewel of the club's highly regarded youth academy, and his potential -- Miazga was a boy in a man's body, well over 6 feet tall with calves like small tree trunks -- was obvious. But he also resembled a puppy who hadn't quite grown into his outsized frame.
"He was really shy. He didn't want to step on any toes," McCarty said. "When you're marking Thierry Henry in training, you don't want to get him angry."
Two years later, not only is Miazga -- who turned 20 last month -- a confident, hard-tackling starter who this season has established himself as one the best center-backs in MLS, the chatter in league circles is that the Clifton, New Jersey, product could be nothing less than the best defensive prospect the United States has ever produced.
Emphasis on "could".
That there's a long list of American prodigies who never panned out isn't lost on anyone, including Miazga. It's one reason why McCarty, Red Bulls coach Jesse Marsch and just about everyone else around Miazga goes out of their way to say that his journey has only just begun.
"There's a buzz about Matt for sure, even just speaking to the other GMs and sporting directors around the league," said Red Bulls general manager Ali Curtis. "He's put in a lot of hard work and he should be proud of that. But it needs to continue."
Still, this breakthrough season, which was interrupted by a stellar performance for the U.S. during June's U-20 World Cup in New Zealand, means that both national team fans and European scouts have good reason to be excited about Miazga's future. The progress he's made since the beginning of the year alone is borderline astounding.
"When I got the job, I talked to people in the academy," said Marsch, who replaced Mike Petke in January. "I talked to [U-20 coach] Tab Ramos, to players who had been with the team and said, 'Where are we with this kid?' Everybody agreed there was major potential, but everybody had reservations. I'll be honest, all I saw was the potential."
Midfielder Sacha Kljestan put it more bluntly. "In preseason, his one-on-one defending wasn't great," said the veteran of the Champions League and U.S. national team. "He gave guys too much time and space, and it was too easy to beat him."
So it was no surprise that Miazga was on the bench for the Red Bulls' March 8 opener in Kansas City. Then starter Ronald Zubar got injured with 15 minutes left in the match, and the teenager got the nod. It didn't go well.
"He almost cost us the game," Marsch said.
But Zubar's sore hamstring was slow to heal, and Marsch had little choice but to try to get Miazga up to speed.
"We spent that next week working with him a lot on tactics and what the expectations were," Marsch said. "I also tried to give him confidence. To Matt's credit, he really seized the opportunity."
The results tell the story. With Miazga in the starting lineup this season, the Red Bulls are 10-2-3. In the five games he missed because of international duty, they went 0-4-1.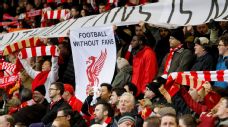 There have been notable performances along the way, such as when Miazga went nose-to-nose with David Villa and then shut down Spain's all-time scoring leader during a June 28 win against New York City FC -- a match in which he also scored his first career goal. Miazga kept Villa quiet in Sunday's 2-0 victory, too, helping his side sweep the season series against its new rival.
There have also been growing pains along the way, such as the red card he received against NYCFC in May in the first half of the inaugural meeting between the teams.
"We were angry at him," Kljestan said. "At the same time, we also had to remind ourselves that he was 19. It's better he makes those mistakes now than at the end of the season."
Total commitment to his craft has helped him mitigate such errors in the months since. Early on, Marsch challenged the sometimes "goofy" Miazga to adopt a more serious demeanor in the locker room. Watching Henry up close over the past two years gave him an idea of how the coach wanted Miazga to carry himself.
"Thierry's professionalism was second to none," Miazga said. "He was always on time, always eating the right things, always talking about football. He was never talking about partying. It was helpful to see how someone like that -- he was once one of the best players in the world, if not the best -- goes about things."
Miazga's dream is to compete at the top level himself, perhaps as soon as next year. His contract expires at the end of 2016, and there's already been interest from overseas clubs. Lucrative offers will follow. When they do, the decision Miazga makes figures to have a huge impact on his continued improvement. Finding the right club will be crucial. The Red Bulls, for their part, remain hopeful that they can re-sign him.
"It's critical for Matt's development to get a good amount of first-team games under his belt so that if he does decide to move to a new club, he's ready to hit the ground running," Curtis said.
"Matt's a good kid. He has a good level head on him. We all want that to continue, and it will. One of the main challenges for him is, after the U-20 World Cup, he has a number of different people whispering in his ear. The reality is Matt's a really good player who has a way to go until he can reach his maximum potential."
The Polish passport the dual-national carries makes him even more attractive to European teams, and it also give him options at the international level. Miazga wants to play for the United States' senior squad, but he refuses to rule out playing for Poland. (He's already represented his parents' homeland at U-18 level.)
However, he remains committed to helping the U.S. qualify for next year's Olympics this October and seems like a lock to start on Andreas Herzog's U.S. U-23 side. If he performs well there, a look from Jurgen Klinsmann might not be far behind. Right now, though, Miazga's just trying to get better by focusing on his weaknesses: his communication, his passing, his left foot.
"And being more of a leader," Miazga said. "I can't really think of myself as a young player anymore. I'm a veteran now, and I try to play like one."
So far, so good.
"He's become a man," McCarty said. "He's gotten more aggressive with each game he's played. He's blessed with all these physical gifts, and he has to use them to make sure he's the most dominant guy on the field.
"He's by no means the finished product, but you can certainly see that he's grown up. Hopefully, he keeps improving."
Doug McIntyre is a staff writer for ESPN The Magazine and ESPN FC. Follow him on Twitter @DougMacESPN.