MLS All-Stars beat Harry Kane's Tottenham in great display
COMMERCE CITY, Colo. -- Three quick thoughts after the MLS All-Stars rode first-half goals from World Cup winners Kaka and David Villa to beat English club Tottenham Hotspur 2-1 on a perfect Wednesday night at Dick's Sporting Goods Park in the league's annual midsummer classic.
MLS All-Stars

Tottenham Hotspur
Game Details
1. MLS's All-Star dominance continues
The hosts' victory wasn't an anomaly. Since MLS began inviting international clubs to its midsummer classic on a permanent basis in 2005, the All-Stars have compiled a 7-3-1 record, with five of those wins coming against British teams. The hosts thoroughly deserved the win against Spurs, too.
That wasn't the case last year, when Bayern Munich dominated the league's best during the first half of the match in Portland, Oregon. This time around, the MLS starters had most of the ball and the better of the play in the early going. They got a little bit lucky on their first goal, which Brazilian superstar Kaka dispatched from the penalty spot after Tottenham midfielder Nacer Chadli was whistled for a hand ball.
The second goal, though, was a thing of beauty, with Kaka, Gyasi Zardes and Clint Dempsey involved in the buildup before David Villa's classy finish. The cohesion was impressive for a team that had never played together before and trained just once before the match. And there was little drop-off in the second half after All-Star coach Pablo Mastroeni switched out his entire starting 11 at halftime.
2. U.S. regulars in lineup helped
All-Star teams are hastily assembled by definition, but one way to mitigate the lack of familiarity is to rely on players who know each other. So it was no surprise to see Mastroeni go with a lineup full of U.S. national team veterans -- particularly along the backline. The Colorado Rapids boss (and two-time World Cup veteran) reunited Matt Besler and Omar Gonazlez in the center of his defense, with DaMarcus Beasley at left back.
Those three players also started the Americans final two games last summer in Brazil. In the attack, Dempsey, Zardes and Graham Zusi linked up a number of times in the opening 45 minutes. There were some club partnerships on the field, too. Keeper Nick Rimando had his usual Real Salt Lake right back Tony Beltran ahead of him and three members of Columbus Crew SC -- attackers Ethan Finlay and defender Waylon Francis -- entered in the second half.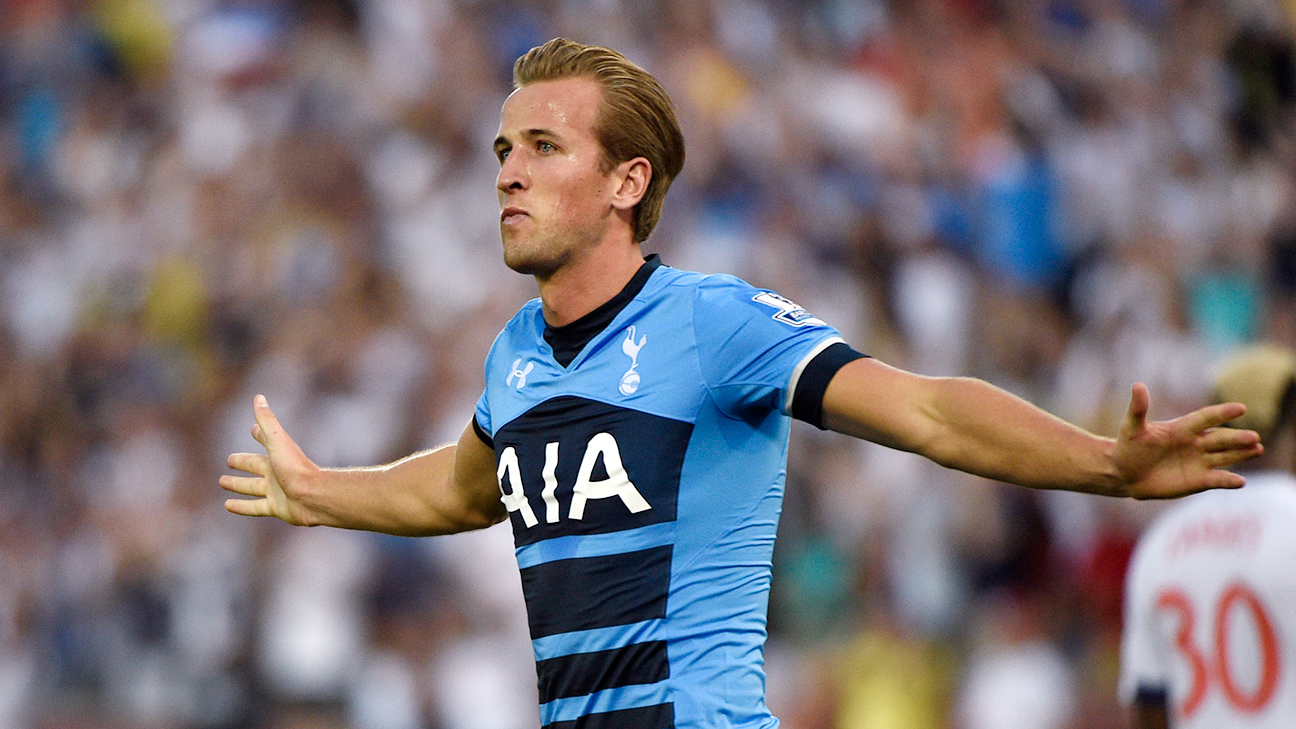 3. Kane's goal highlight of the night
Sure, it came as a result of a sloppy sequence by the home team -- Besler slipped following an off-target back pass by Zardes. But the 22-year-old Englishman (Kane just celebrated his birthday on Tuesday) still had plenty to do as he picked his head up, raced straight at Gonzalez and unleashed a gorgeous, 25-yard strike just inside Rimando's right post.
The goal was easily the best of the night, and it earned Kane, whose 21 tallies were second only to Manchester City's Sergio Aguero in the Premier League last season, the biggest ovation of the night from the standing room only crowd of 18,671 when Mauricio Pochettino manager replaced him with Shaquile Coulthirst in the 77th minute. Kaka may have taken home MVP honors, but Kane showed that despite his team's loss, he was the biggest star of all.
Doug McIntyre is a staff writer for ESPN The Magazine and ESPN FC. Follow him on Twitter @DougMacESPN.