Inter Milan midfielder Felipe Melo accepts he is a 'nasty player'
Felipe Melo admits it is inevitable that he will not get through the season without a suspension but says he will not change his ways as he fights to win trophies for Inter Milan.
The Brazilian midfielder arrived at Inter just moments before the end of the transfer window, providing coach Roberto Mancini with the defensive midfielder he had been searching for to provide some balance to his side this season.
His previous stint in Serie A with Juventus was not characterised by success, but he insists he is a changed man now, although he has no plans to alter his combative nature.
"The past is the past, I want to make history here like I did at Galatasaray," he said at a news conference. "Yes, I am a nasty player, and this is my strength. Aggression is part of my game. I'm going to get my yellow cards, but it never crosses my mind to let an opponent past on the way to goal; it's not in my nature.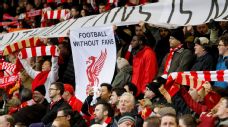 "But I want to point out that I didn't get one red card last season. I know my strengths and I know what I have to do on the field.
"It's a dream to be here, even if it's taken me five, six years. This is where my idols [Juan Sebastian] Veron and [Diego] Simeone played. I'm here for Mancini."
Melo said he would have played under former Inter boss Jose Mourinho, but for reasons unknown to him the move broke down and he ended up at Juventus.
"I'd signed a pre-contractual agreement when I was playing for Fiorentina because Mourinho really wanted me," he said. "Then I don't know why but the negotiations broke down. After my first year at Galatasaray, I had talks [with Inter] again, but even if it's been five or six years, the important thing is I am here now."
Inter were in action on Thursday as they took on local side Lecco in a friendly, with the match ending in a 2-1 loss for Mancini's side.
"The result doesn't matter in the slightest," said Mancini on his club's official website. "What mattered was getting some minutes in the players' legs. Melo and Telles both played well. We trialled a few different systems and we didn't want our first-team players to play more than 60 minutes so we gave some youngsters a chance, and they did well."
After back-to-back wins over Atalanta and Carpi, the Nerazzurri are currently at the top of the Serie A standings, where Melo believes they can stay.
"We've got to aim to win always," the 32-year-old said. "Inter are favourites for the Scudetto, and now it's up to us to do the talking on the field."