Brazil and Colombia to play friendly in Miami on Sept. 6
Brazil and Colombia will play a friendly at Miami's Hard Rock Stadium on Sept. 6, the two federations have announced.
The game will be Brazil's first following the 2019 Copa America tournament, which they will host this summer. And it will be the first of three matches the five-time world champions will play at the venue over the next four years.
The South American powers have played six times in the past seven years, with the most important coming in the 2014 World Cup quarterfinals.
Brazil won that match 2-0 in a physical encounter in which Neymar carted off with a back injury that kept him sidelined the remainder of the tournament.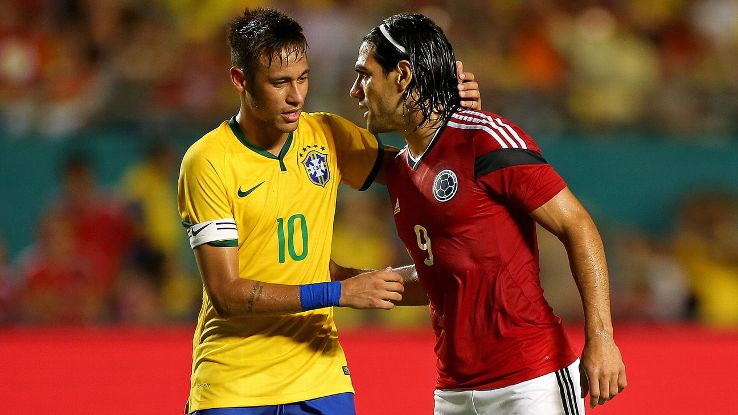 The Copa America, which runs from June 14 to July 7, could see the teams meet before the scheduled friendly.
Brazil have been drawn in Group A while Colombia were placed in Group B.
Overall, the two countries have played 30 times with Brazil winning 18 against just three Colombia victories and nine draws.
In addition to the match, the venue also announced Ecuador and Venezuela will play on June 1.