United States beat Guatemala 4-0 ahead of next week's Gold Cup opener

United States
Guatemala
Game Details
The United States men's national team beat Guatemala 4-0 in their final exhibition match ahead of the 2015 Gold Cup, with Timmy Chandler's second-half goal from distance and a Panenka penalty kick from Clint Dempsey highlighting the match for the team.
Before that, DeAndre Yedlin's cross in the 18th minute was headed in by Honduras defender Carlos Castrillo for an own goal to give the Americans an early 1-0 lead.
The U.S. pressed forward with some sharp one- and two-touch passing to keep the Guatemalans under duress during the first 15 minutes.
That pressing paid off in the 16th minute when Fabian Johnson broke free on the left flank and played a cross into an onrushing Jozy Altidore. The U.S. No. 17 was fouled trying to connect with the cross and was awarded a penalty kick. Altidore took the penalty, but it was saved by Guatemala goalkeeper Paulo Motta.
U.S. keeper Brad Guzan came up with a big save in the 32nd minute on an awkward cross into the box, and again in the 38th minute on a headed attempt by Wilson Lalin.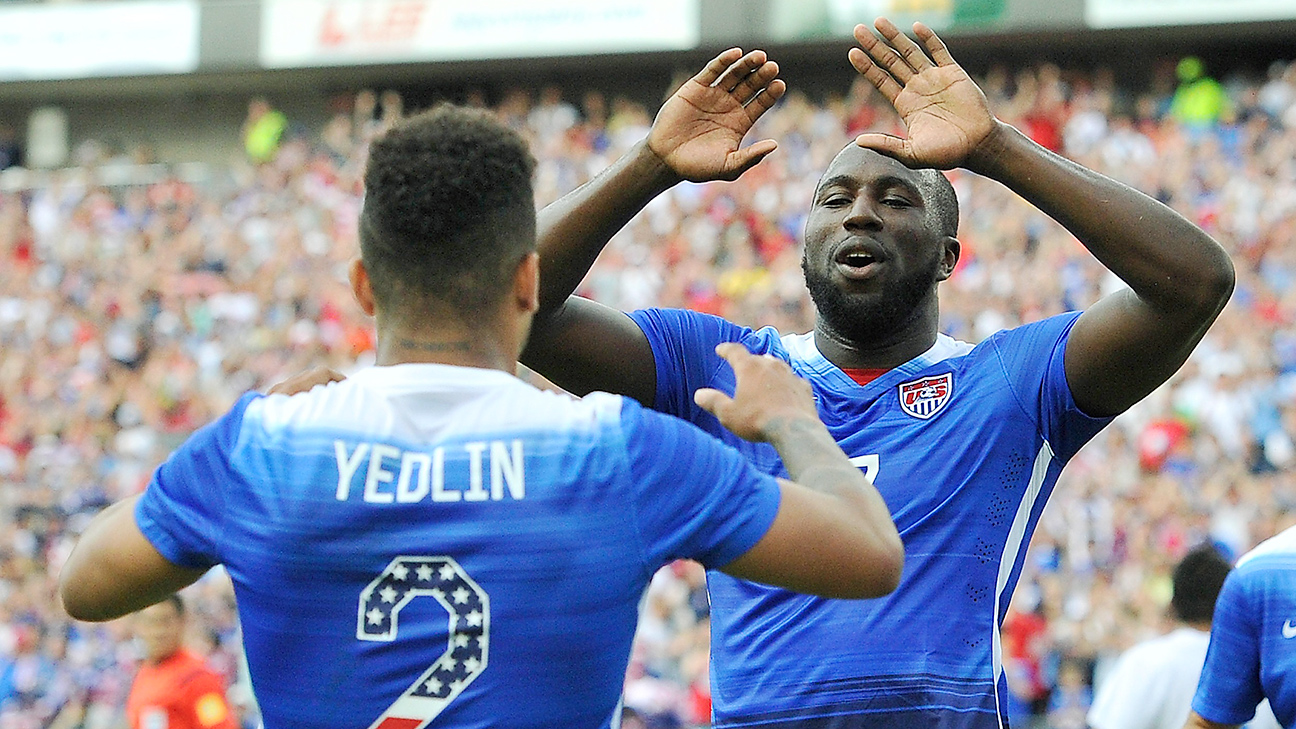 Dempsey's free kick from outside the box in the 43rd minute was saved by Motta and an unsettled-looking U.S. took a 1-0 lead into the locker room at halftime.
Gyasi Zardes and Greg Garza came on for the U.S. in the second half in place of Graham Zusi and Johnson, respectively.
Guzan was called on again in the 46th minute when a well-played free kick was nearly redirected in by second-half substitute Carlos Ruiz. The rebound was pushed wide right by Jose Contreras.
After that, the U.S. seemed to grow into the game and began to pressure the Guatemalan defence once again.
Zardes started a nice sequence in the 55th minute that culminated in Altidore getting a wide open look at goal, but he was turned away at point-blank range by Motta.
Chandler's goal came in the 58th minute, when the defender uncorked a powerful shot from 25 yards that beat Motta to the far left post.
Michael Bradley, who was just appointed team captain by Jurgen Klinsmann, was fouled in the box by Castrillo in the 71st minute. Dempsey, who Bradley replaced, calmly stepped up and chipped the ball in to give the U.S. a 3-0 lead.
Substitute Chris Wondolowski added a fourth goal to put the game away for the United States.
The U.S. face Honduras on July 7 in their opening Gold Cup match at 9:30 p.m. ET in Frisco, Texas.