Does a birthday matter when it comes to becoming a pro football player?
January is over and February has begun. What may seem like a banal piece of information is anything but. It is alarming news for German boys who will be born this year: their chances of becoming a top-level football player have just been dramatically reduced.
There's still hope, though, provided those as yet unborn players come into this life during the next weeks. The longer they wait, the worse the odds. Boys born in November or December may take up piano lessons, develop an interest in rocket science or dream of Wimbledon glory -- but they should forget about football.
It's true. You can look it up.
Last summer, the business career website "Karrierebibel" examined the squads (including fringe players) of the various German national teams in the men's game, from Joachim Low's senior side down to the U-15 team coached by Michael Feichtenbeiner. You would expect the majority of players to have been born in July, August or September because birth rates in Germany always peak during these months. And you would expect January and February to be underrepresented, as these months have the lowest birth rates.
Instead, however, "Karrierebibel" found that players born during the first part of the year are in the majority. And it's an overwhelming majority -- no less than 82 players in those select teams were born in January or February. Compare this to just 12 players who celebrate their birthdays in November or December.
These findings weren't surprising; they merely corroborated what we already knew. Some eight years ago, the academic Martin Lames collected the birthdates of more than 25,000 young players between the ages of 12 and 18 who were being schooled at one of the German FA's many regional talent bases. Lames came to the same conclusion as "Karrierebibel": the later you're born over the course of a calendar year, the smaller your chances of becoming an outstanding player.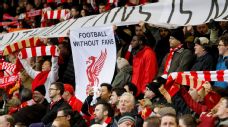 The phenomenon is known to scientists as the relative age effect (RAE), sometimes also called the month-of-birth bias. It's not peculiar to German football -- a study during the 2014 World Cup revealed that it manifested itself across all European, Asian and South American teams -- and the explanation is simple. Football associations and confederations use January 1 as a cut-off date for eligibility. It means that a player born on this day will be on the same youth team as a player born 364 days later, on December 31.
Let's suppose these two players have the same level of natural ability and will develop, physically and mentally, at roughly the same rate. It means the former is always ahead of the latter in terms of strength, height, pace, poise, maturity, experience.
There's nothing inherently wrong with that, of course. The problem is that all the evidence strongly suggests that this age difference has an undesirable effect on coaches. Either they interpret the gap in age as a gap in talent or they are under a lot of pressure to get results, or maybe it's a combination of the two. In any case, coaches tend to give the older boy more playing time, more attention and more instructions. It means he's much more likely to be noticed by scouts from bigger clubs than his equally talented but younger teammate.
When Lames published his study eight years ago, Werner Helsen -- a highly respected Belgian professor of motor learning and control who works as a fitness expert for UEFA's referees -- said that football "loses a significant amount of talent" because of RAE. He stated it unequivocally: "Younger and thus physically less developed but technically gifted players are denied access to top-class training."
As anyone who has watched young children grow up knows, the progress they make over just three or four months is enormous. Eight months make a world of a difference; 12 months are an eternity. It's not hard to picture the December boy running with the ball at his feet and taking on opponents while the January lad, having already grasped the concept of zonal marking or link-up play, yells at him to stop mucking about. Very rare is the coach who will now tell the January player to shut up and allow the December kid to give away the ball.
However, there is evidence suggesting he or she may exist after all. The 2014 World Cup study mentioned above, which found that the RAE was at work in Europe, Asia and South America, produced an unexpected result for sides from Africa and North and Central America. Sports scientist Christina Steingröver, a member of the team that undertook the study, found that players born in the second half of the year were actually in the majority on African teams while birthdates were evenly spread across the North and Central American sides.
Needless to say, the sample group was so small that these results may be accidental, but maybe they are not. Steingröver didn't rule out the possibility that "there may be mechanisms at work in those footballing systems which make sure relatively older players are not favoured." This initial sample may pave the way, ultimately, for further research.
Once thing that Steingröver did acknowledge is that there is a potential issue ahead. "In the future, we have to look into such mechanisms, to make sure players are not at a disadvantage because of a late birthdate."
Uli covers German football for ESPN FC and has written over 400 columns since 2002.