Pep Guardiola's future, BVB's chances and three more Bundesliga questions
The 53rd Bundesliga season starts on Friday night when champions Bayern Munich take on perennial underachievers Hamburger SV at the Allianz Arena.
In Germany, many are convinced that the Reds will win a historic fourth consecutive title to underline their dominance, but there's also a widespread belief that they will be pushed a lot harder by the competition than they have been in recent years.
No such consensus exists about the makeup of the rest of the table, however. The Bundesliga is a league in which financial minnows like Augsburg can finish in fifth place on the back of a £30 million budget and giants are regularly sucked into the relegation fight. As such, after Bayern, it will once again prove incredibly unpredictable. Here are the five key questions for the next 10 months.
1. How will the Pep Guardiola situation resolve itself?
Bayern knew that the Catalan was not an ordinary manager, but they're still taken aback by the unusual scenario they find themselves in ahead of their third season with the 44-year-old.
The club are sold on Guardiola's coaching capabilities, perhaps more so than with any other manager in living memory, regardless of public perception. But Karl-Heinz Rummenigge and the other bosses are also frustrated by Guardiola's reluctance to commit himself to Sabener Strasse beyond next summer.
The culture at the club is one of a frank, blunt exchange of views, with fallouts and makeups, not enigmatic silences and whispered insinuations via intermediaries. Bayern are used to getting their way. Failing that, they much prefer a timely rejection to drawn-out uncertainty.
Guardiola, on the other hand, seems to regard the pressure on him to make up his mind as counterproductive. He's cut an exasperated figure before the first ball has been kicked in the league, and in turn, his bad mood has only made his superiors more anxious. The squad is so devastatingly good that the fallout on the pitch will be limited, but the impasse cannot go on forever. Every unconvincing performance and poor result will feed into the atmosphere of unease, and a coach short on patience could find it hard to keep the deeply stacked squad happy.
By Christmas at the latest, Guardiola will have to show his hand. Ironically, him leaving might not prove detrimental in the short term. His predecessor, Jupp Heynckes, won the treble after his departure at the end of the 2012-13 campaign was announced in January.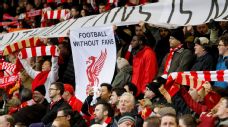 2. Just how good will Thomas Tuchel's Borussia Dortmund be?
Twelve months ago, Dortmund's squad was widely rated the best ever, and the Black and Yellows were seen as favourites to win the title in some quarters, too. It played out differently, with Dortmund fighting against relegation for the first half of the season and Jurgen Klopp departing in May.
But Germany's second force of the current decade are poised to bounce back strongly in 2015-16. The new coach, 41-year-old Thomas Tuchel, is already making waves with his extreme attention to detail and a tactical flexibility designed to make Dortmund's high-pressing game more sustainable and less one-dimensional.
A very deep squad that hasn't lost any of its key players (for a change) will give Tuchel plenty of options to rotate and react during and between matches. Players like Henrikh Mkhitaryan, Marco Reus and Ilkay Gundogan look as if they can reach former levels of excellence under the Swabian's guidance. A long run in the Europa League might make challenging of the title against Bayern a tall order, but Dortmund will provide plenty of thrills. Maybe there will be a bit of silverware as well.
3. Will we see a return of the elite clubs?
1980s big boys Hamburger SV could well continue where they left of in recent seasons and start their campaign by getting hammered by Bayern. Optimism is in short supply in the port city following their embarrassing first-round DFB Cup exit at the hands of fourth-division Carl Zeiss Jena; another nerve-wracking relegation fight might well loom for Bruno Labbadia's team.
Other big, traditional teams look better placed to get into the right half of the table again. Under new coach Alexander Zorniger, a pressing disciple from the Ralf Rangnick stable, VfB Stuttgart should be much improved. The 2007 champions should have a shot at the Europa League spots. Werder Bremen, perennial Champions League contestants not too long ago, have lost key striker Franco Di Santo to Schalke, but it wouldn't surprise anyone if Viktor Skripnik were to lead them to a top-10 finish in his first full season in charge.
Armin Veh's teams tend to either over- or underachieve, but who's to say that Eintracht Frankfurt don't go on another one of those crazy runs? And Borussia Monchengladbach, last year's biggest feel-good story for all neutrals, will surely be hard to shift from the top of the table. The Foals looked really strong in their 4-1 win over St. Pauli in the Cup. This well could be the season when the blue chips hit back against the upstarts like Augsburg, Mainz and Hoffenheim, who have been exploiting the old elite's poor coaching and player dealings for a few years.
4. Is Andre Breitenreiter the manager Schalke have been crying out for?
Since Huub Stevens' first spell in charge (1996-2002), no Royal Blues manager has been able to hold the job down for two full seasons. Boardroom upheaval, bad decisions in the player market and plain wrong appointments have prevented the Gelsenkirchen club from fulfilling its considerable potential.
Can new boss Andre Breitenreiter break the mould and take the club forward? The 41-year-old has been given the nod after getting relegated with SC Paderborn, but Schalke have seen past the results and focused on a body of work that suggests that he can combine man-management with tactical knowledge, while having broad enough shoulders to deal with the frantic expectations.
The squad, a fine blend of local talents like Julian Draxler and Max Meyer plus seasoned pros like Klaas-Jan Huntelaar, certainly brims with untapped potential. A simple improvement won't do, in light of the strength of the competition for the Champions League places, but if Breitenreiter can get Schalke to play as well as Paderborn did -- at the very limit of the players' abilities -- a positive season awaits.
5. Will there be a fourth miracle at the Bollenfalltor?
"We don't belong to the Bundesliga," SV Darmstadt 98 coach Dirk Schuster said in May. He was wrong: Darmstadt made it back to the top flight for the first time in 33 years. Their thoroughly improbable run (with a total budget was £5.8 million) followed a stunning promotion to the second division in 2014, and a lucky last-minute escape from relegation to the fourth division in 2013.
They were only saved by another side, Kickers Offenbach, failing to get a professional licence. Few people think the "Lilies" will blossom next season, but their defiantly unmodernised, 16,000-capacity stadium and never-say-die spirit could surprise a few people again.
Raphael Honigstein is ESPN FC's German football expert and a regular guest on ESPN FC TV. He also writes for the Guardian. Twitter: @honigstein.