England's Harry Kane 'natural heir' to Alan Shearer - Philippe Albert
Belgium legend Philippe Albert believes Harry Kane is the "natural heir" to his former Newcastle United teammate, Alan Shearer.
Kane, who has scored five goals, and England will face Belgium on Thursday in Kaliningrad, Russia, in the final Group F game. Both teams have already secured passage to the knockout rounds and will play for top spot.
"I had the privilege to play alongside Alan Shearer and Kane is his natural heir," Albert told ESPN FC. "They are similar on many aspects -- how clinical they both are, their personalities, wearing the armband. Kane is a goal machine like Shearer. He is England's main threat, of course."
But Albert, 50, who played five seasons for Newcastle under Kevin Keegan, Kenny Dalglish and Ruud Gullit, believes England's youth could be an issue against Belgium and other top teams.
"It is a very young English team, which means a lot of talent and enthusiasm but also a lack of experience," Albert said. "It could play against them against very experienced sides. On their day, they can beat anyone, though. The opposite is also true."
Albert, who won 41 caps for Belgium, understandably has high hopes for his country.
"It should be their time," he said. "This should be the World Cup of this 'golden generation,' as we call it. There is still some improvement needed in the way they play, but I am optimistic.
"The question is always going to be, can they raise their game when needed as they go further in this competition? And I think they can."
---
World Cup 2018 must-reads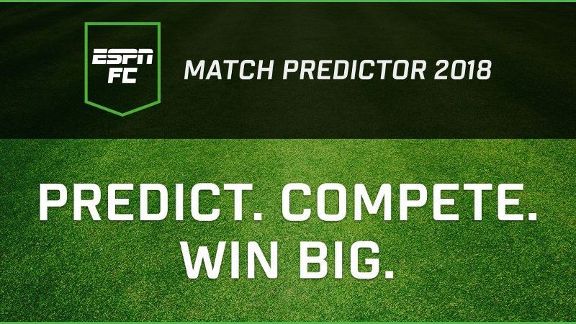 - Make your daily picks with ESPN FC Match Predictor 2018!
- World Cup fixtures, results and coverage
- Messi helpless as Argentina's World Cup dream fade
- Mbappe announces himself on the World Cup stage
- VAR at the World Cup: A timeline of the tournament
---
Albert said the experience Belgium gained at the World Cup four years ago, when they lost on penalties to Argentina in the quarterfinals, and at Euro 2016, when they lost to Wales in the quarterfinal, will be useful this year.
"They learned a lot from those two competitions," he said. "They are better now from it. The only problem with this team is that they don't have in their squad some older players near the end of their careers -- and who have been there before -- who could guide the younger ones.
"In my time, there really was an interaction between two generations. Now, there is only this 'golden generation' without an older one with them."
Albert, who is in Russia as a Belgian television analyst, believes Eden Hazard is the player who will deliver in this tournament.
"Eden doesn't know what pressure is," Albert said. "He still plays in the World Cup like if he was playing in his garden with his brothers. That's his big strength. Some players crumble under the pressure and they fail. I have no worries for Eden.
"At some point, individual talent will have to make the difference. You need a special player to carry your team far in the tournament -- someone who raises his game massively to reach the top and get this trophy. When Eden will have to be decisive, he will be. This will be his World Cup. And with him, there is also an impressive collective force."
Julien Laurens is a London-based French journalist who writes for ESPN FC and Le Parisien. Follow him on Twitter: @LaurensJulien.