World Cup Daily: Antoine Griezmann stays put, Russia roll, Fernando Hierro says hello
And we're off! The 2018 World Cup is officially underway and, after a typically eclectic opening ceremony that featured Robbie Williams attempting to work his way back into the public eye, one finger at a time, the host nation made a fantastic start by thrashing Saudi Arabia.
The big story: Griezmann's 'decision'
Several hours before kick-off in Moscow, though, Antoine Griezmann attempted to steal the limelight by teasing everybody about his immediate future.
That's right; while you would assume his World Cup duties with France are first and foremost in his mind, the Atletico Madrid striker made a big deal of releasing a big-budget, over-produced trailer about his club allegiances.
According to the Spanish press, there were two further videos -- the first confirming Griezmann intends to stay with Atletico, the second saying he plans to join Barcelona -- and one would be released at 10:15 p.m. Moscow time.
And so we waited and waited and then, 32 minutes after he said he'd tell us, he did. And guess what? He's not going anywhere!
Mi afición, mi equipo, MI CASA! @atleti 🔴⚪🔴

Mes supporters, mon équipe, MA MAISON ! @AtletiFR 🔴⚪🔴

My fans, my team, MY HOME!!! @atletienglish 🔴⚪🔴 pic.twitter.com/ByD8Cju5Yb

— Antoine Griezmann (@AntoGriezmann) June 14, 2018
What a waste of time...
Video of the day: Time to play!
After all the talk, it was finally time for football. Happy days!
ICYMI, Russia were brilliant!
With the eyes of the world upon them, Russia got their Group A campaign off to a flying start with a dominant win over Saudi Arabia at the Luzhniki Stadium.
An opening fixture between the two lowest-ranked teams in the competition didn't exactly titillate the imagination, but nevertheless we were treated to an avalanche of goals as the hosts cantered to a 5-0 victory.
While Aleksandr Golovin and Denis Cheryshev both played starring roles, Russia's most popular goalscorer proved to be Artem Dzyuba, the 6-foot-5 striker, who came off the bench to score with his first touch of the game.
By heading home just 89 seconds after entering the game, Dzyuba became the fastest substitute to score at a World Cup since 2002.
Hierro says hola
It is unlikely that Spain expected to have an introductory press conference for a new coach the day before their opening game, but that was the case as Fernando Hierro met the media in Sochi.
To make things even weirder, later in the day La Roja's now-former coach Julen Lopetegui met the Madrid press back in the Spanish capital, having taken over as manager of the European champions.
Is everyone keeping up with this soap opera?
---
World Cup 2018 must-reads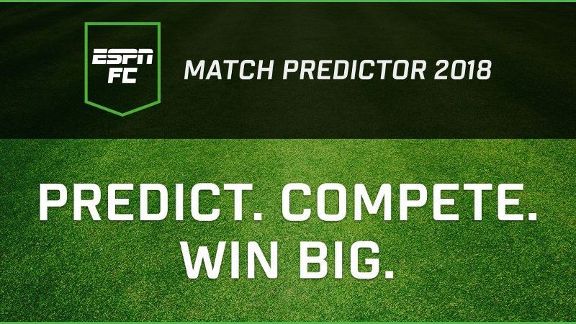 - Make your picks with ESPN FC Match Predictor 2018!
- Welcome to the Alternative 2018 World Cup Fans' Guide
- ESPN FC's experts make their picks
- Marvel's amazing World Cup spoilers
- Revealed: World Cup 2018 Ultimate XI
- Fixtures, results and full coverage
- Team-by-team previews of all 32 nations
---
Tweet of the day
After sitting through the Saudi's dire performance, some were keen to point out the pitfalls of opening up the World Cup to even more participants.
When the 48-team World Cup starts, there will be even worse teams than Saudi Arabia involved....

— Mark Ogden (@MarkOgden_) June 14, 2018
We can hardly wait.
What's ahead on Friday?
Egypt vs. Uruguay (8 a.m. ET, 1 p.m. BST)
The first round of Group A games concludes with a battle between Liverpool stars past and present, Luis Suarez and Mohamed Salah, the latter of whom looks set to take part in the Pharaohs' opener after his inopportune waltz with Sergio Ramos in the Champions League final three weeks ago.
Suarez, meanwhile, has had an interesting time of it at past World Cups. Sent off vs. Ghana in 2010, his participation ended four years later when he took a bite out of Giorgio Chiellini. What on earth does he have planned this time?
Morocco vs. Iran (11 a.m. ET, 4 p.m. BST)
Group B gets underway with Morocco and Iran going toe-to-toe in the "battle of the two sides trying desperately not to finish bottom of Group B." (Note: This is an unofficial title!) Look out for the touchline showdown between Morocco coach Herve Renard -- he of the tightly-pressed white shirts -- and his opposite number, ex-Real Madrid boss and Man United assistant Carlos Queiroz.
Portugal vs. Spain (2 p.m. ET, 7 p.m. UK)
The day's obvious headline clash is the late kickoff with Spain, who have had a quiet, untroubled build-up to their campaign -- just kidding! -- pitted against eternal Iberian rivals Portugal.
The two sides met at the round-of-16 stage in 2010 when Spain edged to a 1-0 victory en route to winning it all, but Hierro must ensure his new side bucks a trend that has seen them lose their opening game at the last two World Cups. Remember this from four years ago?
The pass from Daley Blind
The header from Robin van Persie#perfection#espned #onthisday pic.twitter.com/nYO7vh0SCQ

— Football-Oranje (@FootballOranje_) June 13, 2018
If Spain are adversely affected by everything that has gone on in recent days, there's nobody who would relish more the chance to claim the headlines than Cristiano Ronaldo.
Chris covers the funny side of the game for ESPN FC in the Toe Poke blog.