Iceland is so hot right now
REYKJAVIK, Iceland -- The coolest band from Iceland, Sigur Rós, has been on tour during most of the European Championships. The bass player intentionally missed the bus after a gig one night to watch the end of a game, catching up by train in the next city. Even frontman Jónsi Birgisson, who previously could not care less about soccer, caught the fever, like everyone in the country. When a leg of the tour ended the night before Iceland's last game against England, Jónsi flew into the Reykjavik airport and went straight to the public park with a giant screen set up to show the game. He met his partner, Alex Somers, and they jockeyed through the crowd trying to get a view of the screen. He's not used to the tension of caring about who wins a game.
"It's so stressful," Jónsi said on Wednesday, the night before the band went back on the road.
Alex, an American musician and producer from Baltimore, smiled at Jónsi.
"I've never seen you shout like that at a sports thing," he said.
They sat in their recording studio overlooking a downtown lake. Both walls are lined with pianos and a rack of guitars. Red curtains frame the picture window at the far end. Django Reinhardt played on the stereo. One of their friends, Sindri Már Sigfússon from the popular bands Seabear and Sin Fang, pulled up a chair. He didn't watch the whole game in the park with Alex and Jónsi; he couldn't handle the pressure so he went home and just stood in front of his television and screamed. Even Sindri's mother, who also doesn't follow soccer, texted him that the team is making her check her blood pressure.
In a few hours, they'll be going to a dinner party with family before the Sigur Rós tour starts again in Poland. On Sunday, the band will be playing in St. Petersburg, following the game.
"You think we're gonna win?" Jónsi asked.
"Yes," Sindri said.
Iceland is both an old and a young country, its people carving out an existence on a hunk of volcanic rock surrounded by rough seas for a thousand years, while also only being independent since 1944 and only really finding its feet in a global economy in the 1980s. It is mostly a land of fishermen, although they've tried their hand at harnessing the geothermal energy to make aluminum, as well as a disastrous fling with investment banking before the collapse in 2008, and now as a hot destination for hip tourists.
The country really is overrun -- they expect 2 million this year, in a nation of 329,000 -- by visitors with cool backpacks made by companies like Mountainsmith and Mystery Ranch. People sit in cafes and write in journals. They do yoga on a volcano. Sara Björk Gunnarsdóttir, the star of Iceland's women's soccer team -- which has played twice in the Euros, she points out -- tells a story about her mom going to a coffee shop and having to ask the barista to speak Icelandic. Iceland is trendy.
"It's a thing," Sara says, laughing and a little baffled. "I don't know when it's going to pass."
A place named the Chuck Norris Grill serves enormous burgers, and a tourist joint named Lebowski Bar has The Dude and Walter painted on the bathroom stall doors. They have a White Russian menu. There's an archipelago of record shops around town, including the best one, called Lucky Records, where old soul and jazz sits in racks next to the latest music from Iceland's thriving indie scene.
Thursday, a group of customers debated song lyrics.
"What does mojo mean?" one guy kept asking.
He quoted Muddy Waters and misquoted Jim Morrison -- "Mr. Mooojoo Riiiiseerrrrr ..." -- and then asked again what mojo meant.
Reykjavik has this Brooklyn-meets-Boulder thing going. (Right now, I am in a coffee shop, and like seemingly every place in the downtown, it has a turntable. This one is playing a local soul band named Moses Hightower.) But really, that kind of Brooklyn-Boulder comparison is how people like me often describe Iceland. Sigur Rós is Iceland's Pink Floyd, and Sindri is Iceland's Beck, and the western shore of the country looks like Scotland, and on and on. Obviously no one from Iceland sees themselves that way, and the country shouldn't be compared to anywhere else. There's a reason so many people come here and fall in love.
It is a fantastically weird place.
This week, the leading candidate to be the next prime minster sent an email to ESPN and signed it with the salutation, "with rebellious joy." The day before, a woman who helps people search for elves signed her email, "best elf wishes." The believe-in-elves thing is also in all the travel pieces, and while some people really do believe there are little people living around the island, mostly it feels like a society which understands, deep in its cultural DNA, that there are mysterious things we can never understand about the land around us, and about the sea.
(Or maybe there really are elves hiding in the volcanic rock.)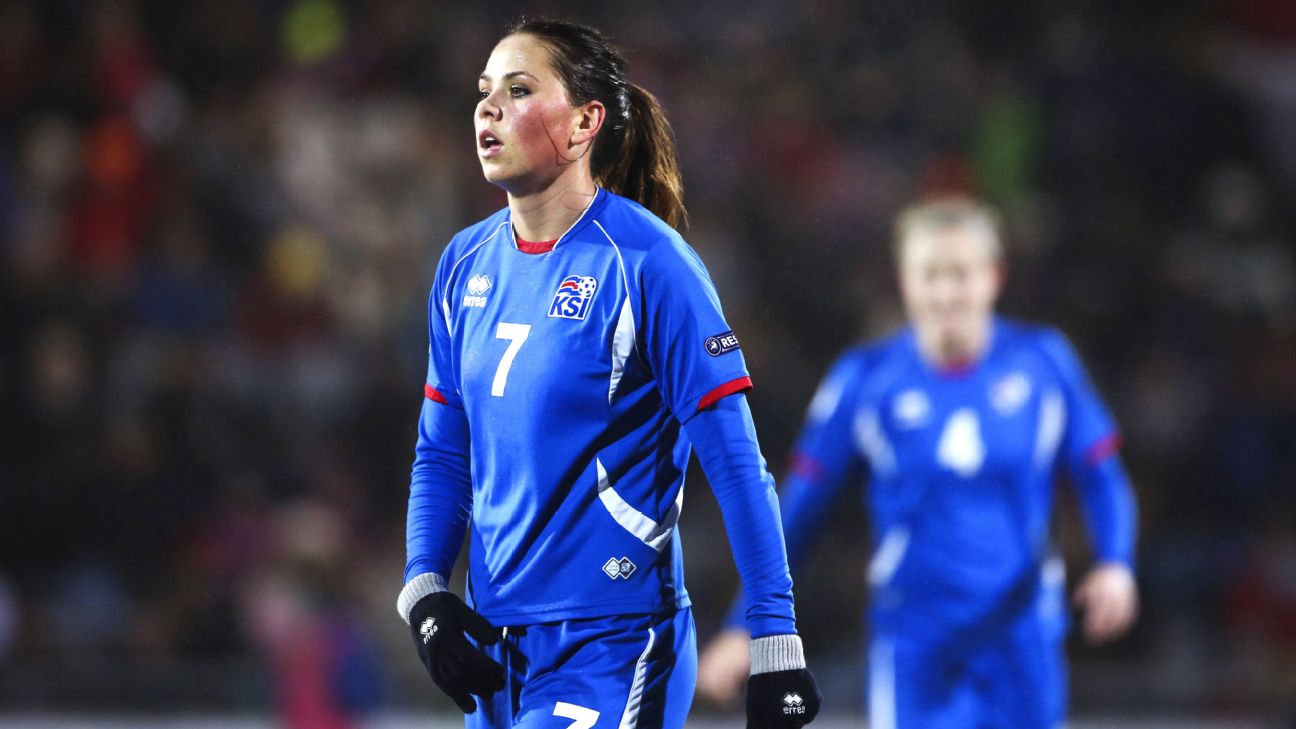 The joke here is that everyone knows everyone, and while that's not exactly true, it is a noticeably small place. Thursday, I saw someone in a BMW drifting around a turn, and when I pointed it out to the taxi driver, he laughed and hesitated for a second.
"My cousin actually," he said.
The driver paused again, honestly not wanting to make Iceland sound smaller than it is.
"Actually my old car," he said.
Most of the time, Reykjavik's downtown is ceded to the tourists and their rapidly shrinking wallets. This past month, however, when the national team has played, more than 10,000 citizens come downtown, fishermen and international rock stars together. Nobody has harassed the few famous people in the crowd. "There's almost no celebrity culture," Alex Somers says. "No Icelander would ever bother Jónsi ever. It's always foreigners who are into Sigur."
These memories will be cultural touchstones for a whole generation, and after the embarrassment of the financial collapse, and the bitter political fighting about the European Union and the fishing quota system, people just want to stand together on something. This team does that.
"They have endless belief in each other," says Jón Gauti Dagbjartsson, a fisherman who is the son of a fisherman and the grandson of a fisherman.
Sara, the women's soccer star, said her parents went downtown to watch the game. She got home from her season in Sweden only two days ago, so she hasn't seen the mania firsthand. As she was loading her stuff in boxes, getting ready to ship her stuff to Germany to play in a bigger league, her brother called, in a panic.
"Hey," her brother said, "we have to fix tickets for the game in France."
"I'm packing," she said.
"I just called the bank and got the loan," he told her.
Sitting in a cafe in her hometown about 15 minutes from the capital, she started to laugh. Ten percent of the country is in France right now, and only 650 people in Iceland didn't watch the last game on TV.
"People are calling the banks and getting loans," she says.
---
(A word about the names. Traditionally in Iceland, a child is given a first name and then a new last name is created with their father's first name. Sara Gunnarsdóttir is Gunnar's daughter. If she were from Iceland, Chelsea Clinton would be Chelsea Billsdóttir. George W. Bush would be George Georgesson. Peyton Manning would be Peyton Archiesson.)
Jón Gauti Dagbjartsson fishes for herring and other species in his own boat, a 28-footer docked in the Grindavik harbor. He pointed at it from the little cafe where he goes on Sunday to eat a bowl of lobster soup and watch the English Premier League on TV. He's a Manchester United fan, like many people in Iceland, and he never imagined he'd see his own country beat a team captained by Wayne Rooney. The owner of the cafe smiled at him when he walked in, and brought over a bowl of that famous soup for Jon's out-of-town guests to try.
"This is the center of the universe," Jon says.
The cafe is in the same concrete building as the waterside shop that repairs the big nets used on the longliners and freezer trawlers docked nearby. One of those nets was piled up in a huge mound next to the cafe's deck, where locals sat alongside tourists who read the raving reviews of the lobster soup on TripAdvisor. At the next table, randomly, was Jon's sister-in-law. It's that kind of town. At some point, the owners will realize they can charge tourists whatever price they'd like for this highly rated soup, and slowly, the fishermen and their families won't come in anymore.
"Now they are talking about tourism," Jon says. "Fishing will always be the backbone. Everything can collapse, but the fishing will always get us through."
He started working around the docks as a boy, first cleaning fish but always dreaming of being like the older men who went to sea. His grandfather fished, before anything modern like weatherproof jackets or rubber gloves, going out in heavy wool sweaters woven by his grandmother. "A lot of Icelandic women know how to make sweaters like this," Jon says. "They're getting fewer and fewer. Back in the day, you were not a housewife if you couldn't do this."
His grandparents lived in a far different country than his children; he even thinks they used whale or liver oil instead of electricity. Everyone wanted to be a fisherman, grinding out a subsistence living in the dangerous ocean.
"I found it really masculine," he says. "I couldn't wait to start smoking and be a sailor."
The country changed with the introduction of the quota system in the fishing industry, as detailed by Michael Lewis in his Vanity Fair takedown of the country's financial crisis. Basically, fishermen were granted a certain amount to catch, which meant they could either go fishing or sell their quota to someone else. Overnight people had assets, against which they could borrow, and citizens began to accumulate wealth. The following generations grew up wealthier and more modern. Lewis' theory is that the financial crisis happened because all these educated young people didn't want to fish and needed something to do for work. Sigur Rós' music sounds a lot like an expression of an ancient place thrust into a modern world. It doesn't sound recorded as much as it sounds born, emerging from the island itself.
Jon doesn't like Sigur Rós. He plays drums in a band with his brothers.
"We're called the Backstabbing Beatles," he says, "and we cover the Beatles."
He sat at a picnic table, his back to the ocean. He has seen enough water for five lifetimes. Sometimes he thinks Iceland has lost something vital in the past decades, even as it has gained so much. "When I was younger, I was allowed to start working at 11 in a fish factory," he says. "Now, unfortunately, they're not allowed to work until they're 18."
He called the nation's high rates of education overrated.
"We need to be focused on these," he says, and he held out his hands.
They looked nothing like his grandfather's, which were rough and about twice the size, like something from a different species. In some ways, the old man was a different species. Jon remembers looking at him as a boy and wondering whether he'd ever be as much of a man.
"I still have a picture of his hands," he says.
---
(A word about the national anthem. It's dark. Jon sang it while driving me back to town from the fishing village, talking about how he gets goose bumps when the crowd sings it before the Euro matches. He tried to explain the lyrics, and the last lines, and his voice starts to gain volume and confidence: Eternity's flower, with its homage of tears, that reverently passes away. It's about how everything has its season. These past weeks, that song has meant as much as it ever has in his life, to be honest. On Sunday, he's going to watch the game, and on Monday, he'll go back out on the water. The old ways matter to him, which is what he'd been trying to articulate back at the cafe, I think, explaining what Iceland had lost. It's an island of fishermen finding new paths and new traditions in a new world, and yet this soccer team seems pulled from the past, from an Iceland where men sailed the Arctic Sea and Atlantic Ocean without waterproof jackets or rubber gloves. Jon loves that the players win because of their unity and their fighting spirit. They play like his grandfather's hands.)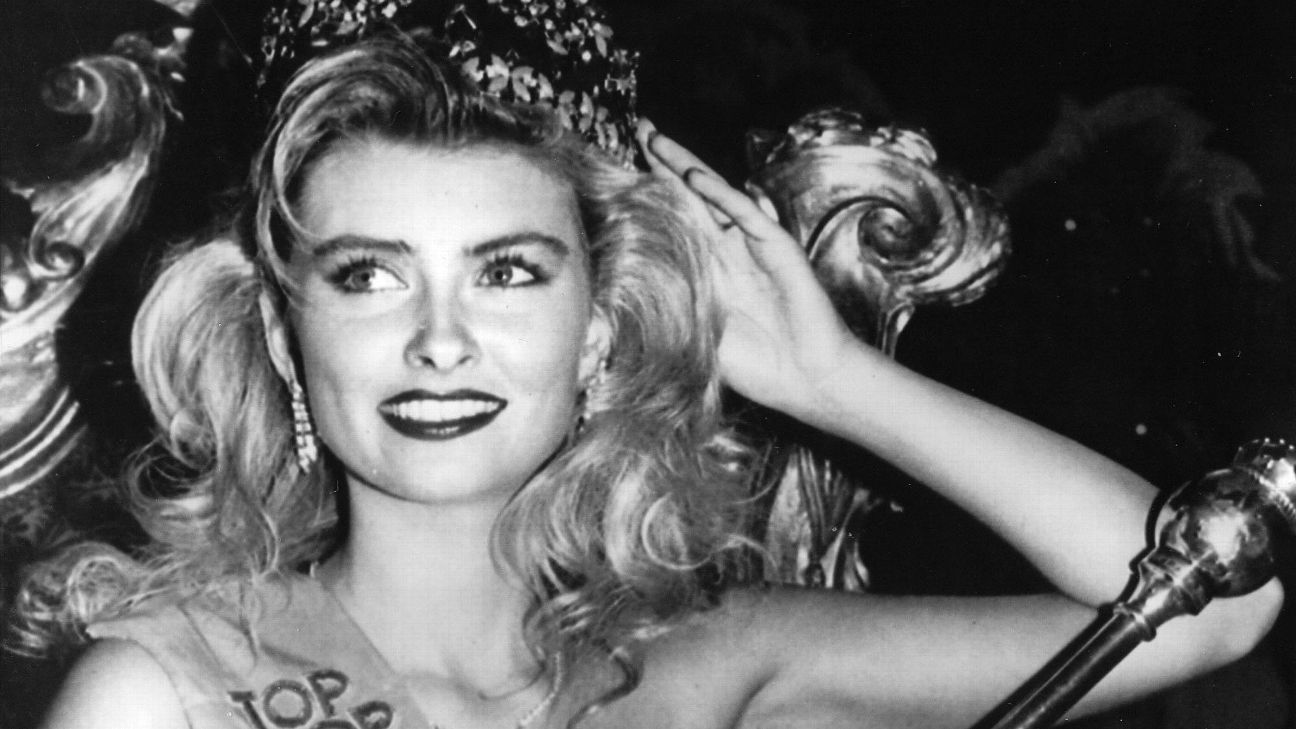 Miss World 1988 sat down at a table at the trendy 101 Hotel bar.
Linda Pétursdóttir, who splits her time between Iceland and Palm Springs, is one of the most well-known members of the generation that straddled the old Iceland and the new. She grew up working in a fish factory and now she's considering running for president in a few years. She watched the last game downtown, too, in the front with a great view of the television. During the game, she texted back and forth with her friend, the television star and England fan Jeremy Clarkson, and after the game, he wrote, "You deserve it. Great team."
"The team spirit is unbelievable," Linda says. "Since we are a small nation, we all feel like such a big part of it. They are representing us. I've never been interested in football. Once my friend took me to a game in Milan. I was so bored. I told my friend, next time I'm gonna go shopping. But now, I'm like, 'Oh, my God,' you know? The fire in you burns."
She comes from a family of fishermen. Her brother fishes still. She loves the smell of the ocean, and not the calm blue of California, but the rough purple and black of the Atlantic. She pictures an angry sea in her dreams of home. It's in her blood somehow. Her dad left the ocean about 30 years ago, becoming a businessman and moving to the south. He made a good living, but three years ago, he moved back north. He went to school and renewed his captain's license. Now 73, he skippers a whale-watching boat. She noticed something profound when he returned to the sea, like 10 years slipped away. He hangs out by the harbor and talks to the other old men. He is the master of his bridge, and all the water spread out in front of his bow.
"You go back to your roots," she says, "I haven't seen him this happy for years."
A senior writer for ESPN.com and ESPN The Magazine, Wright Thompson is a native of Clarksdale, Mississippi.