Gareth Southgate: England disproved 'myth' of fixture fatigue at World Cup
ST PETERSBERG -- Gareth Southgate says England have disproved the old excuses for failure during the 2018 World Cup, insisting his team debunked the "myths" of fatigue and hotel location being factors in the chances of success.
England face Belgium in the third-place playoff in St Petersburg on Saturday after losing to Croatia in Wednesday's semifinal in Moscow, with Southgate insisting he will not make wholesale changes to his starting XI.
But having reached the last-four of the World Cup for the first time since 1990, the England manager believes his team has shown that they can no longer point to a lack of a winter break in the Premier League, or boredom at the team camp, for an inability to reach the latter stages of a major tournament.
"There's a lot talked about our country," Southgate said. "A winter break [which will be introduced in the 2019-20 Premier League season] would help our teams in the Champions League, and in terms of fewer injuries in the second half of the season.
"But there was a bit of a myth about it affecting fitness in a tournament. We never spoke about it in 1996 or 1998, and we've worked hard this summer.
"I didn't believe the winter break, or the hotel we'd stay in, were factors about how we do in tournaments.
"In the end, it's about the football, the tactics, the quality of the players and the togetherness of the team and we've made bigger advances in those areas. The other things can be overblown in terms of importance or used as excuses."
England go into the Belgium game with Southgate admitting there is a determination to 'finish with a medal' by winning the game against Roberto Martinez's team.
Southgate believes his team share similarities with Germany's young side in 2006, which finished third while hosting the World Cup 12 years ago.
"It reminds me of Germany in 2006 where the youth of the team, the enthusiasm of their tournament back home propelled the team back in the minds of their public," Southgate said. "That is where we are.
"The downside of that is it took them [Germany] another eight years to win. I'm not looking for eight years.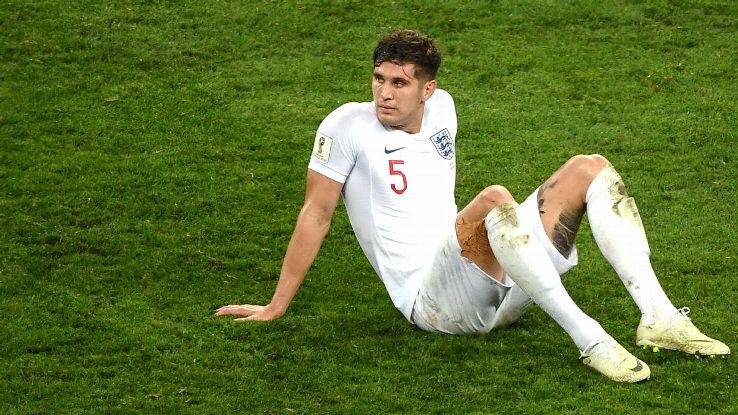 "But at club level, you can get near misses each season, while at international level you only get a chance every two years.
"This group will be stronger in two years' time because of their age and big match experiences. That, with the painful experiences last time, will build them as a group, and both are equally important
"We have a responsibility to build on that. We set a benchmark with how we work every day, and there's a culture that exists now which we expect any new player coming in must follow. That's a starting point."
England's progress in Russia will be rewarded, Southgate expects, with a place in the top 10 of the new FIFA rankings.
And Southgate admits that is a fairer reflection of the team's current status, rather than suggesting they are now one of the top four teams in the world after reaching the semifinals in Russia.
"I expect we'll be back in the top 10 when the rankings come out," he said. "That's probably where we are. We're a bit outside the top five.
"Quite a lot of our players have never won anything. We've had one, now, this year in the Champions League final and we've got a couple who have played in a Europa League final. But in terms of big match experience we're way behind a side like Croatia.
"The only way to learn lessons is to play in matches as often as you can. The whole group will be stronger for that experience. We've become a more intelligent team in the last six months and that will continue to be a focus of our attention."