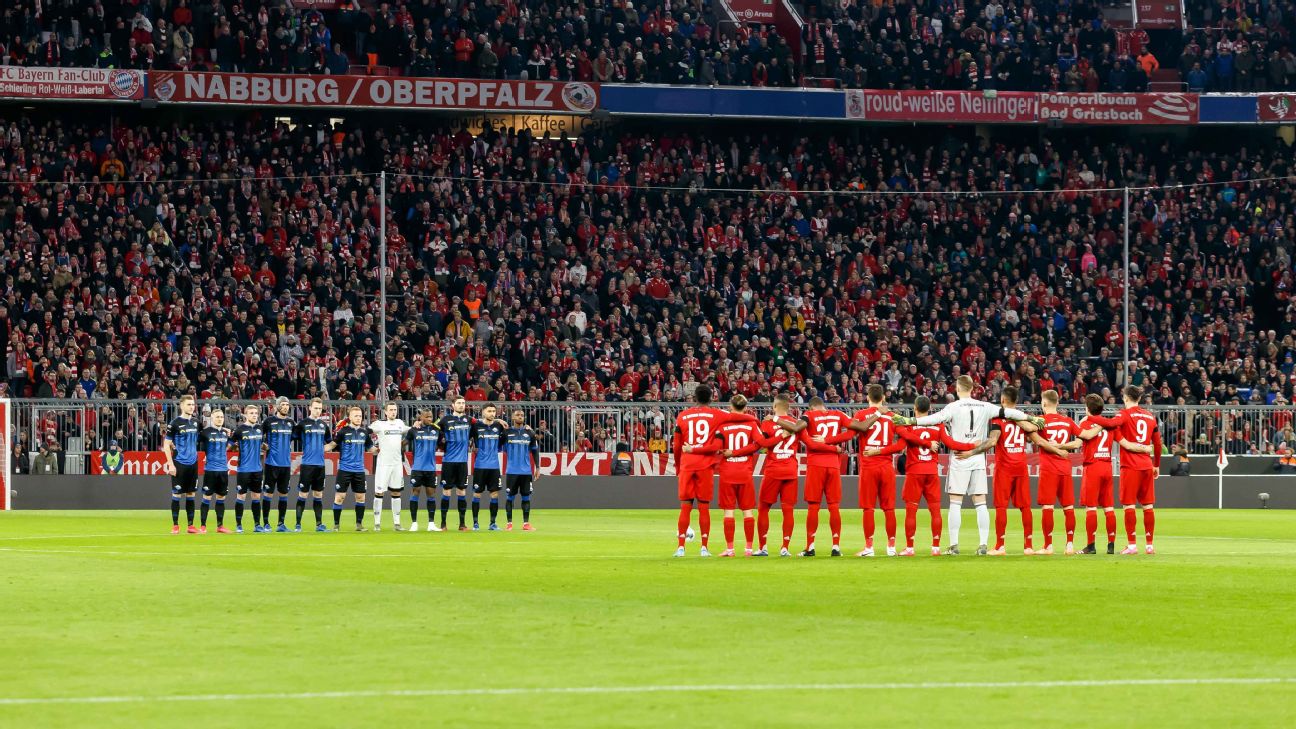 Chants of "Nazis Out" could be heard in stadiums across Germany over the weekend as supporters held a minute's silence for the victims of the Hanau terror attack.
On Wednesday, a 43-year-old German opened fire and nine killed people in a shisha bar within the city's Muslim community and later at another location. The man was subsequently found dead at his home next to the body of his mother.
- ESPN+ obtains Bundesliga rights from 2020
German football paid homage to the victims and anti-Nazi chanting...