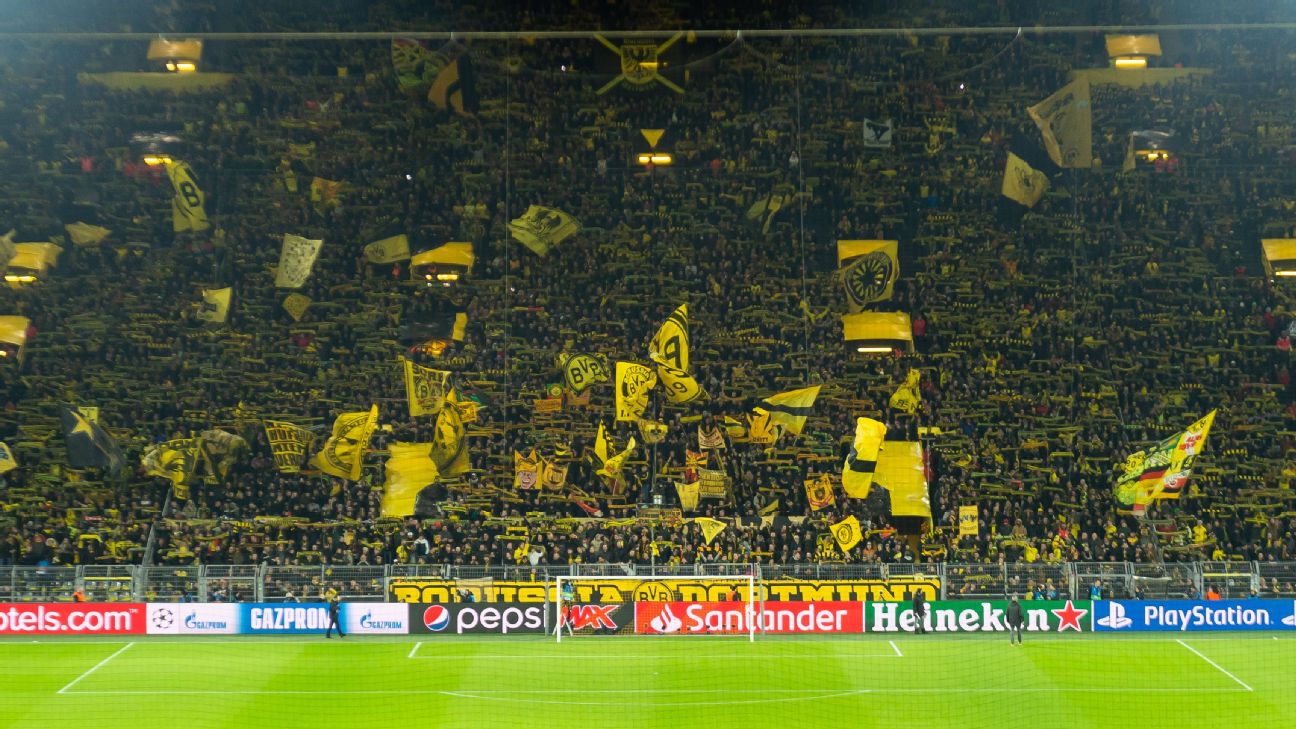 Borussia Dortmund fans have been handed a two-year away ban at Hoffenheim, the German Football Associated (DFB) announced on Friday.
Sources told ESPN that the club's fans would receive a ban for chants against Hoffenheim's chief financial backer Dietmar Hopp.
"After the continued abuse of Dietmar Hopp, the withdrawal of the suspended sentence was inevitable as a consequence of the previous judgement from Nov. 2 2018," DFB Sports Tribunal chairman Hans E. Lorenz said in statement.
"Today's...