Inside Tottenham's summer spending: Ndombele the first signing in their quest for Premier League title
Tottenham have many reasons to be thankful for Mauricio Pochettino's approach to management but extra gratitude should be reserved for his talent in unearthing solutions instead of spotlighting problems. Following the recruitment of Lucas Moura on Jan. 31 last year, the Argentine was made to wait 517 days before further strengthening his first team, a period during which Spurs became the only Premier League club to go a full season without making a signing.
Last Tuesday, midfielder Tanguy Ndombele joined from Lyon for an initial £55 million, his unveiling at Hotspur Way signalling the end of that 74-week spell where the club crossed their fingers and banked on the brilliance of the coaching staff.
As per the "He's magic, you know" ditty from Tottenham fans, Pochettino worked his wizardry despite receiving no financial support in the transfer window, being forced to oversee a squad that was significantly delayed from moving into their new stadium and hamstrung by injuries to key players for large chunks of the 2018-19 campaign. Regardless, he guided Spurs to another top-four finish at the expense of Arsenal and Manchester United, as well as to a first European Cup final in their history, where they succumbed 2-0 to Liverpool in Madrid.
- Laurens: What you need to know about Ndombele
- Ogden: Six crazy moves that would improve England's "big six"
- Transfer To-Do Lists: What big clubs must do this summer
Jurgen Klopp's side were well below their best at the Wanda Metropolitano and Tottenham were average, yet the Reds were comfortable winners. In the aftermath of the Champions League showpiece, Pochettino underscored an issue he'd previously flagged to chairman Daniel Levy: the team were capable of smashing anyone on their day -- home wins against Borussia Dortmund (3-0) and Chelsea (3-1) were cases in point -- but they were too inconsistent to compete over the long term.
Pochettino believed this was best evidenced in the league, with Tottenham finishing 27 points behind champions Manchester City last season. Their tally of 71 was also a drop from the 77 posted in 2017-18 and the high of 86 in 2016-17. This downward trend was concerning and could not solely be corrected on the training pitches. If Tottenham were to progress rather than stall, addressing the staleness and shortages in the squad was non-negotiable.
Pochettino also noted that Liverpool reacted to losing the 2018 Champions League final to Real Madrid by adding Alisson, Fabinho and Xherdan Shaqiri, in addition to the pre-planned arrival of Naby Keita. On the same stage a year later, Klopp's men were a completely different prospect. They possessed unshakeable confidence, trusting themselves to manage the encounter and manufacture defining moments as they had done throughout the season.
Without rectifying the weaknesses in their squad, Liverpool would not have pushed City so close in the league and become champions of Europe. Similarly, Pochettino feared Tottenham would regress in 2019-20 and that he'd need to reconsider his future if there was no refresh forthcoming this summer.
There are only so many tricks, tactical tweaks and motivational talks that can mask a lack of depth. And so Pochettino handed Levy a list of priority targets before departing to Spain for his post-season holidays, with Ndombele high on the agenda.
Signing their top target
Tottenham's chief scout Steve Hitchen, an expert in Ligue 1 who previously lived in France and advocated for the purchase of Moura from Paris Saint-Germain, identified the 22-year-old as the perfect replacement for Mousa Dembele. His dossier on Ndombele, seen as a dynamic dribbler with a high propensity for key passes and the desire to break into the box, stretched back to 2014 when the player joined Amiens.
Pochettino travelled to Lyon in February to see the dynamo excel during a goal-less Champions League last-16 clash against Barcelona. A month later, he took in the reverse leg at Camp Nou while Tottenham were based in the city for warm-weather training. Lyon were pummeled 5-1 but it did little to alter their assessment of Ndombele, whom they felt possessed the ability to become one of the finest midfielders in Europe.
Spurs were certain he was the perfect fit and were encouraged by feedback from the player's representatives, but discussions between the clubs were not expected to be straightforward. Lyon president Jean-Michel Aulas, a very public figure who openly comments on the state of transfer business, is in sharp contrast to the quiet, notoriously stringent Levy, whom former Man United manager Sir Alex Ferguson once stated was more painful to deal with than his hip replacement.
The pair also had a history of arduous negotiations when Tottenham made a play for goalkeeper Hugo Lloris in 2012. Aulas accused Levy of repeatedly going back on his word during the process, calling that transaction "the hardest I have ever had to undergo in 25 years."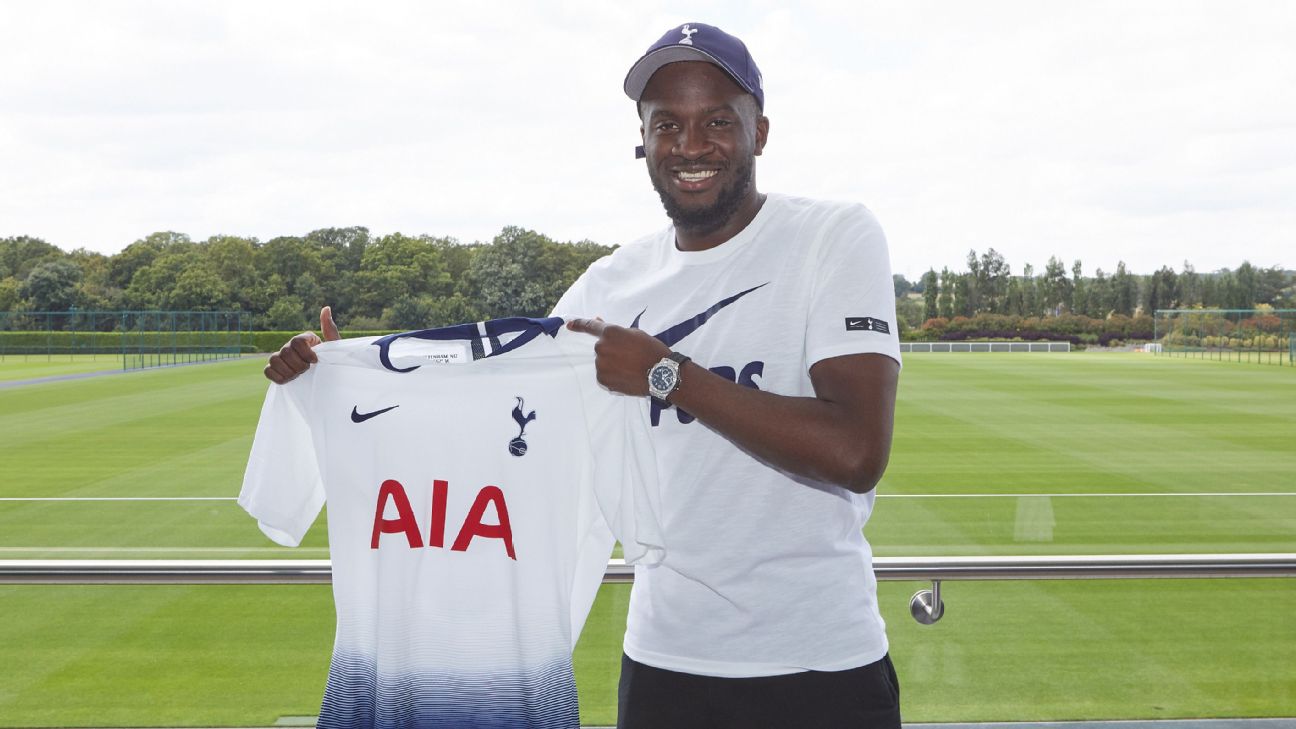 This time around, Lyon's chief was frustrated with the way Spurs dragged talks and low-balled the club with an opening bid of £40m. Eventually, much to Pochettino's relief, an agreement was reached: Ndombele inked a six-year deal becoming Tottenham's record signing in a total package worth around £64m. It shattered their previous benchmark of £42m, spent on Davinson Sanchez from Ajax 678 days prior.
Now Tottenham, who also signed teenage winger Jack Clarke from Leeds United and loaned him back to the Championship side for the 2019-20 season, must ensure it's only the first step in lessening the reliance on Pochettino's mastery.
Lack of depth holding Spurs back
The manager's selection gymnastics were one of the more underreported stories of Spurs' 2018-19 campaign. While elite clubs sketch their matchday strategy on how to underscore their strengths while preying on the opposition's weaknesses, Pochettino's game plan was dictated by who could play rather than how he wanted the team to play.
A fine example was the first leg of the Champions League quarterfinal against City, in which he was without Eric Dier, Serge Aurier and Erik Lamela and had no wiggle room. Pep Guardiola, meanwhile, had a bench of Vincent Kompany, John Stones, Kevin De Bruyne, Leroy Sane, Phil Foden and Gabriel Jesus. Tottenham won that match and the tie but to truly compete with a juggernaut like City over the course of a campaign, they need to be in control of situations rather than have it dictated to them.
While Pochettino is aware he does not have the luxury Guardiola has and that Klopp enjoyed last year of considerably improving multiple positions, but he should be rewarded with notable upgrades. The deal for Ndombele has to be the norm and not the exception if Spurs are to "behave like a big club," to borrow the manager's words.
Roma's Nicolo Zaniolo, valued upward of £40m, is another premier target and Tottenham have attempted to pull off a player-plus-cash trade. The Serie A side were told Kieran Trippier and Danny Rose are available but showed no interest, yet they are reportedly considering whether to move for centre-back Toby Alderweireld. The 30-year-old is in the final year of his contract and would only cost £25m if a transfer is finalised at least 14 days before the close of the window on August 8. Roma are looking at other options too and the Belgium international could yet decide to see out his terms in North London.
Spurs also want to add the young, versatile winger/full-back Ryan Sessegnon to their ranks, but need Fulham to come down from the prohibitive £45m price tag. The 19-year-old is eager to develop under Pochettino and only has 12 months to run on his deal, which gives Tottenham a strong negotiating hand.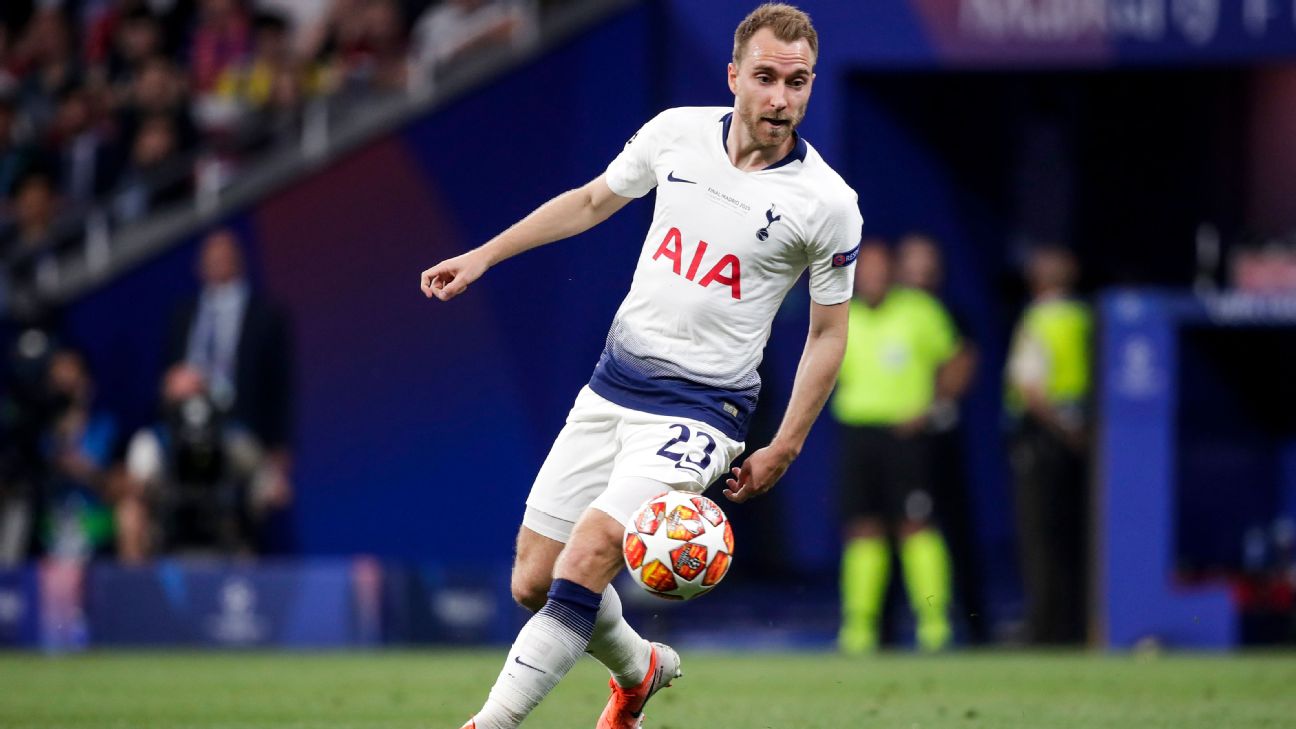 His brother, Steven, is a candidate to operate on the right defensive flank if Trippier can be offloaded, with Norwich right-back Max Aarons another option. Tottenham have also been heavily linked with midfielders Giovani Lo Celso of Real Betis and Dani Ceballos of Real Madrid but incomings, especially of such an expensive nature, need to be offset by exits.
There is an expectation that Christian Eriksen, who has been at Spurs since 2013, will get his wish of a new challenge this summer. Levy has quoted £130m for his services, and while Tottenham would do well to get that, the funds generated from a substantial sale will help balance the books.
Eriksen's desire to depart did not shock anyone at Hotspur Way. Part of the problem with not regenerating a group is that players ultimately enter a comfort zone without competition and grow bored with their surroundings, no matter how much innovation gets introduced during training and analysis sessions. The playmaker has served Tottenham exceptionally well and his exit could be helpful too, much like Philippe Coutinho's proved to be for Liverpool given how the Merseysiders reinvested his £142m fee.
Pochettino has felt that Spurs tick every box required for advancement -- improving their structure, how they operate, their facilities -- bar one: squad enhancement, though it seems like the wait is almost over on that front. Patience can then be replaced by a powered-up push for a first trophy under Pochettino's watch.