Mauricio Pochettino struggling to rid Tottenham of nearly men tag
After Saturday's 2-1 defeat to Manchester United in the FA Cup, Tottenham supporters directed much of their ire at Mauricio Pochettino, specifically his decision to pick Michel Vorm and Davinson Sanchez over captain Hugo Lloris and Toby Alderweireld.
The simple facts are that, in an FA Cup semifinal, Pochettino did not pick his strongest lineup, and his team were beaten. It does not look good.
Should he have picked Alderweireld? Yes. While it seems the Belgian will leave this summer, he was a Tottenham player on Saturday and is one of the best centre-backs in the league.
Meanwhile, Davinson Sanchez has had an encouraging debut season but has also made mistakes. It was a dubious decision on Pochettino's part.
It is harder to criticise Vorm's inclusion though. Whether it is contractual or not, there seems to be an agreement that the Dutchman will start all domestic cup ties, up to and including semifinals (Lloris came in for the 2015 League Cup final).
That is probably the price for securing and retaining the services of a capable No. 2 goalkeeper. Similarly, Sergio Romero may well have played for United on Saturday if he had not been injured, having also played the earlier rounds.
Did Pochettino have a choice over Alderweireld and Sanchez? Yes. Vorm? Maybe less so.
The big question is whether Spurs would have won with Lloris and Alderweireld, and that is debatable -- even if the latter should have started.
Anyone arguing Pochettino's team selection was the decisive factor faces the criticism that they are making the evidence fit a pre-determined analysis -- "if Spurs lose, it will be because Vorm and Sanchez are playing."
Is that fair though? Is that what happened?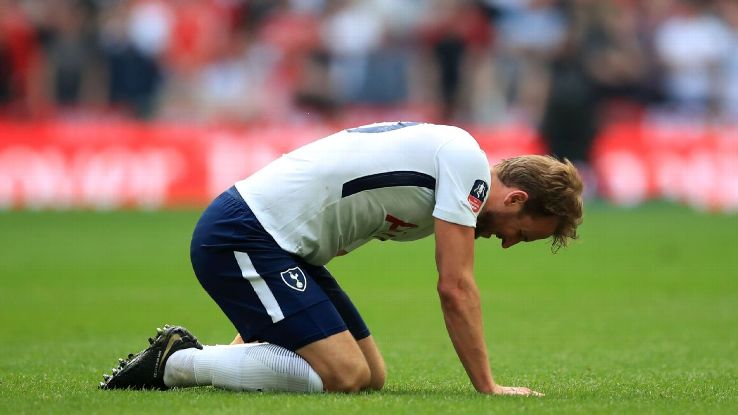 Sanchez played a key role in Tottenham's opening goal, and both he and Vorm looked blameless for United's equaliser.
Granted, there are certainly question marks over the winner. Sanchez lost a header against Romelu Lukaku, and Ander Herrera's shot was central but still beat Vorm.
Would Alderweireld and Lloris have done better? Perhaps, but not necessarily. Lukaku beat Alderweireld in the air twice in the closing stages of October's league fixture, first hitting the post and then setting up Anthony Martial's winning goal.
Meanwhile, Vorm would probably have been surprised that Jesse Lingard left the ball for Herrera, and the Spaniard's low, hard shot went between Ben Davies' legs.
Would Lloris have saved it? Maybe, but he has not been in his best form. Indeed, he has made a number of mistakes recently.
These were hardly disastrous, error-strewn performances from Sanchez and Vorm, and it is too easy to point the spotlight at them just because their selections raised eyebrows.
Doing so ignores significant issues further up the pitch: Spurs' failure to fully capitalise when they were on top; Mousa Dembele's mistake for United's leveller; the shift in the midfield battle; Tottenham's failure to track Herrera's run, which left Davies outnumbered for the decisive strike; the inability to break down United when they shut up shop; Pochettino's inability to change that dynamic.
Spurs' manager deserves to questioned but, instead of his team selection, the focus should be on why his side seem to lack the winning mentality that would have got them across the line against Juventus and United in the last six weeks.
In this particular instance, Pochettino's belittling of the FA Cup set the wrong tone. Was it wise, two days before the match, to reiterate his view that "the club is not going to change" if Tottenham win the competition?
It is not the first time he has downplayed the importance of a match or achievement. In May 2016, Spurs only needed to avoid defeat at Newcastle to finish above Arsenal for the first time in 21 years, but Pochettino said: "Arsenal, I do not care about." Tottenham lost 5-1 against 10 men.
The curious thing is Pochettino is fully aware of the importance of sending out the right motivational messages to his players through the media.
Last month, a few days after the 3-1 win at Chelsea, he stated that the following trip to Stoke would be tougher than the match at Stamford Bridge.
Why then did he again question the value of the domestic cups last week? Perhaps because Pochettino takes great pride in his honesty and knew he would sound disingenuous if he suddenly changed his tone. He had trapped himself.
How significant and costly were his utterances? It is hard to say. Like the selections of Vorm and Sanchez, it is too simplistic to join the dots and suggest causality.
But Pochettino has stated that, to win silverware, his team needs more consistency and a winning mentality -- and he should lead by example.
The Argentinian has made it clear his players should go into every Premier League and Champions League match with the same desire, regardless of the opposition or the prestige of the occasion; whether it is Chelsea or Stoke.
By the same token, the manager should perhaps give greater respect to the domestic cups in future -- or at least pretend to.
Ben is ESPN FC's Tottenham blogger. Follow on Twitter: @BenPearceSpurs.