San Jose Earthquakes' long journey to Avaya Stadium cements club's history
SAN JOSE, Calif. -- Sunday's official opening of Avaya Stadium couldn't have gone much better for the San Jose Earthquakes.
The venue looked sharp; the crowd was loud and intense. Every time the 1906 Ultras began pogoing in the stadium's west end, the press box began to shake, almost as if one of the club's namesake seismic events were taking place. Even when things went wrong -- like when a parachutist who was supposed to land on the field veered off course and had to touch down in an adjacent parking lot -- there was a happy ending. (Said parachutist was uninjured.)
And oh, yeah: The hometown Quakes, now managed by prodigal son Dominic Kinnear, prevailed 2-1 over the Chicago Fire, who just happened to be coached by former San Jose hero Frank Yallop.
"It was like a wedding wrapped up in a bar mitzvah wrapped up in an anniversary, all in one," said a beaming David Kaval, the Quakes' president.
Kaval had every reason to be overjoyed. It was largely through his efforts that a stadium project that was lurching forward managed to achieve escape velocity and finally get completed more than seven years after MLS awarded an expansion team to owners Lew Wolff and John Fisher. In this day of almost obscene handouts to sports teams for new venues, the fact that the entire $100 million price tag was privately financed counts as an impressive achievement as well.
But while Avaya Stadium was sparkling and pristine on this day, the club itself still bears a few scars from the journey to venue independence. Former captain Jeff Agoos recalled suiting up for practice at San Jose State's Spartan Stadium and then taking a 15-minute car ride over to West Valley Community College.
"It was eight miles," recalled Agoos. "But it's a whole other world apart. To now have the training center and have a home field and something where you can really have roots and expand and build, it's fantastic."
Former goalkeeper Joe Cannon, who played for both of the club's MLS incarnations, admitted that the day was somewhat bittersweet in that he would have given almost anything to play in the venue. But he added that any negative feelings were outweighed by the fact that the stadium is finally a reality.
"I think it's just a brand-new start, and I'm looking forward to being part of an organization now that we have a foundation," said Cannon, who currently does work on the team's radio broadcasts. "And the passion is here, and I'm glad we now have a stadium to house it."
Of course, the biggest scar of all is the relocation of the original San Jose team to Houston following the end of the 2005 season. It tore the guts -- though not the heart -- out of a dedicated group of fans, not to mention others who worked, coached and played for the club. MLS commissioner Don Garber, speaking at halftime, admitted that there was "a touch of sadness" about the team's departure.
It was a bit surprising then that those with the biggest reasons to be bitter had nothing negative to say about having to wait so long for a stadium. Then again, their gratitude that this day had finally come was understandable. Colin McCarthy, a local attorney who was one of the founders of Soccer Silicon Valley, the group that tried to keep the team in San Jose in 2005, couldn't stop smiling as he sat in his seat next to his wife, Gina, and their three children.
"You understand the history of this club, and it's always been a fight," he said. "From the beginning, MLS wanted us to be San Francisco. We were going to be San Jose. They wanted us to be the Clash; we finally became the Earthquakes. It took forever [to get the stadium], but you earn it that way. It feels more real now. We earned it. If we could rewrite it, I wouldn't have it any other way."
Johnny Moore probably has the biggest reason of anyone to be resentful at the Quakes' circuitous path to a stadium. Moore played for the club back in the mid-1970s during its NASL days, and was the GM when San Jose won its last MLS Cup in 2003. During his tenure, he received a call from then-Santa Clara city council member Kevin Moore about a plot of land near the Great America amusement park that might be suitable for a stadium. He ended up walking the dimensions and agreed, but the club's owners, AEG, were unwilling to put up the money to build it without a municipality picking up most of the tab. The San Francisco 49ers' Levi's Stadium now occupies the site.
Johnny Moore later resigned in protest when it was revealed that AEG and MLS were in negotiations to sell the Quakes to Mexican side Club America. America's intention was to rebrand the team and stock it with players from Mexico, not unlike the now-defunct Chivas USA.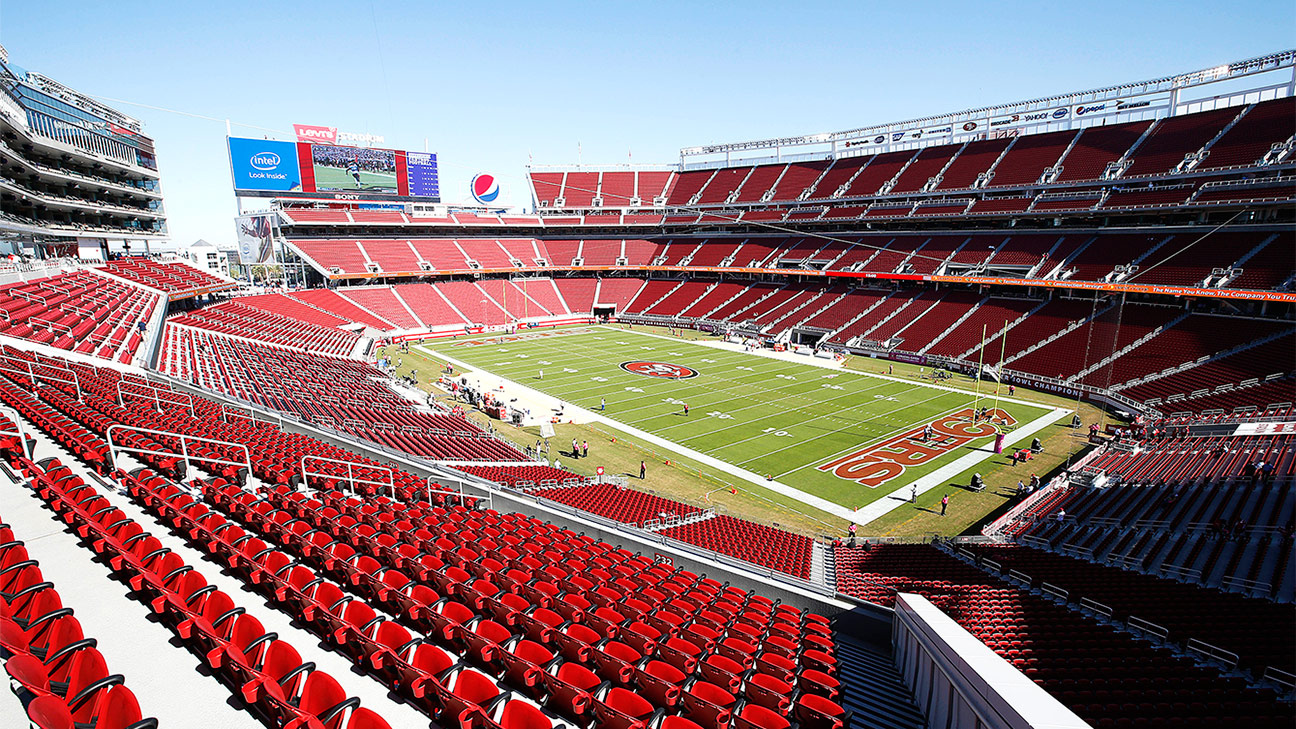 "Our whole heritage, our whole history was to be thrown aside," he said. "I wouldn't be a part of that."
The deal eventually fell through, though Moore was still out. More than a decade later, however, he was sitting in Avaya Stadium, cheering on the Earthquakes alongside former teammates Davie Kemp and Mark Demling.
"I have nothing but happiness today," he said. "It's a great day for the club, and it's a great day for anyone ever associated with the club. The stadium looks fabulous.
"They can't move now. Owners come and go. Fans stay. The club is here. It's cemented in San Jose, and it should be."
Usually when the subject of San Jose's stadium comes up, thoughts immediately turn to what it means for the future of the club. Without question, the impact on the Quakes' finances and ability to compete will be considerable. But on Sunday it was clear that the venue will have an impact on the past as well. The chain that links the Moores, Kemps and Demlings to the Agooses and Cannons right down to the Kinnears and Chris Wondolowskis now has a permanence to it. And Quakes fans everywhere can rest easy.
Jeff Carlisle covers MLS and the U.S. national team for ESPN FC. Follow him on Twitter @JeffreyCarlisle.