New Real Madrid manager Zinedine Zidane faces a massive challenge
Following the dismissal of Rafael Benitez as Real Madrid coach, the club have named Zinedine Zidane as their caretaker manager until the end of the season and may also appoint former Real Madrid player Santiago Solari as his assistant.
Until Monday, the 43-year-old Zidane, who needed just six seasons as a player to become one of Real Madrid's biggest legends, was the coach of the Real Madrid Castilla, a job for which Florentino Perez selected him in June of 2014 and his first official coaching job. This youth team play in an equivalent to the Third Division in Spain, and consists of players with an average of 20 years of age. After 19 matches, Zidane had the team in second place, four points behind Basque side Barakaldo.
Previously to working with Castilla, the Frenchman had acted as a special advisor to Jose Mourinho and the first team squad in the 2011-12 season and worked as Carlo Ancelotti's assistant in the 2013-14 season, both positions as a result of his long-term contract with Real Madrid.
It is fair to say that Zidane's experience as a manager is extremely limited. In fact, the club had preferred to give the Frenchman more time with Castilla instead of running the risk of burning him too early in the first team job but according to president Perez, the situation with Benitez was untenable and Zidane was the best available option until the end of the season.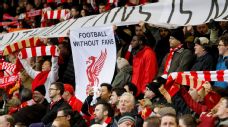 Next to Zidane will be Santiago Solari. At least on paper, the Argentinean complements Zidane's knowledge of the game with a deep tactical acumen and a more extroverted persona than that of the Frenchman. Like Zidane, Solari also played for Real Madrid (in his case between 2000-05) and has become an insightful pundit in Spain since his retirement as a player in 2011. Since 2013, he has been coaching various Real Madrid youth teams (U-16 and U-19) rather successfully.
Whether or not Zidane manages to get the full-time job at the end of the season will obviously depend on the team's performance over the next five months in La Liga and the Champions League, the two competitions in which Real Madrid can still contend.
Zidane's biggest asset -- and arguably Benitez's biggest weakness -- is the almost reverential respect that the squad feel for the Frenchman, something he earned on and off the pitch. With such a huge amount of talent at his disposal, the manner in which he leverages his influence on the players to recover the fighting spirit of two years ago seems instrumental to improve Real Madrid's poor displays against top sides so far and turn around the season.
Adding to the pressure, if the Frenchman does not manage to steer the ship successfully, not many names left have the required credentials to manage the Spanish club.
Right after the 4-0 defeat against Barcelona in the last Clasico, president Perez reportedly tested the waters with Jose Mourinho regarding a potential comeback. Even though the Portuguese still has a quite vocal set of supporters inside the club, the negative results of a recent phone survey with Real Madrid socios apparently dissuaded Perez from bringing him back. Not only Mourinho would need to be on best behaviour with both the public and the media, but he'd also have to rebuild some burned bridges with players such as Sergio Ramos and Pepe, which seems rather difficult at this point.
A more feasible comeback, but one not really mentioned in the media, is that of Manuel Pellegrini. The Chilean engineer coached a quite competitive Real Madrid side in 2009-10, finishing the season with an unprecedented 96 La Liga points but losing his job due to Barcelona's record-breaking season and a 4-0 Copa del Rey defeat against humble Alcorcon. Some sectors of the media spent half a season asking for his resignation, something that Pellegrini never knew how to handle. A few seasons later, the Chilean, a proven dressing room manager, could do a better job in a different context.
But if Real Madrid want to find their own Pep Guardiola, the closest figure right now might be Jose "Michel" Miguel Gonzalez. A member of the historic Quinta del Buitre who won five consecutive La Liga titles between 1985 and 1990, Michel started his coaching career with Real Madrid youth teams before moving to Getafe, leading them to their best-ever season. After an unsuccessful spell with Sevilla, he decided to try his luck abroad, first with Olympiakos in Greece -- where he won two league titles and one cup -- and currently with Olympique de Marseille.
The mixture of international experience and knowledge of the club make Michel a serious candidate for the job in the future. If that was not enough, he has evidently matured after his playing career finished, something he desperately needed to become a successful coach.
Finally, thanks to the permission of Crystal Palace, the Alan Pardew option is surprisingly still open for Real Madrid. Now back at his favourite club and enjoying a fine season, the controversial Londoner would quickly become a media favourite in Madrid. And if he managed to keep Mike Ashley's trust for four seasons, why not Florentino's?
Eduardo Alvarez covers Real Madrid and the Spanish national team for ESPN FC. Twitter: @alvarez.