Benzema's return will bring cohesion back to Real Madrid attack
Ahead of his first competitive match in charge of Real Madrid, Rafa Benitez spoke about the liberty he plans to allow his forwards this season. It was a line he had also used before the friendly match against Valerenga in Oslo earlier this month: "If we analyse Bale's movements, in the first half he was more on the left with James Rodriguez, and the second he was more through the middle. It's important that players have mobility, that freedom of movement."
Both matches ended goalless. In Gijon, "freedom of movement" resulted in a bottleneck in the centre with Cristiano Ronaldo, Gareth Bale, Jese and Isco tripping over each other. Benitez's decision to start the two Spaniards at the expense of James can be interpreted either as a signal that he will not bow to external pressure to field Real's big-money signings, or that the manager simply doesn't rate the Colombia midfielder. In preseason, James was used far less frequently than Jese and Isco after his return from the Copa America. He started from the bench in Gijon and Real's attacking incisiveness instantly improved. However, if Benitez is to persist with Bale in the No. 10 role and incline towards Isco in the starting 11, the Colombian will be sacrificed more regularly.
Pep Guardiola was attributed a quote during his Barcelona days that is probably apocryphal, but nevertheless entered the folklore of his title-hogging side: "Coach them? I just throw them a ball and watch." Benitez cannot afford to adopt a similar approach. Against Sporting, Isco hardly saw the ball. Bale had 83 touches in El Molinon and made 54 passes, numbers he has only exceeded once in a Real shirt. Isco delivered 30 balls to his teammates, his second-lowest figure across all his Madrid starts. It begs the question: Why not just play Bale as a striker with Ronaldo, Isco and James in support? Of Real's 27 shots against Sporting, Jese accounted for just two and although he was enthusiastic enough, he belongs on the wing.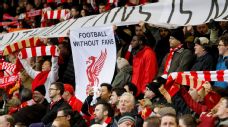 It is a stick regularly used to beat managers with, but using players in their natural positions does not fly in the face of logic. Benitez understandably wants to stamp his own identity on the team, but at the moment the side is paying for it in goals. During preseason Real failed to score in four of eight games. It isn't often Ronaldo doesn't find the back of the net, but the Spaniard is relying too heavily on the Portuguese to embellish his early season experimentation.
Ronaldo had 10 attempts in El Molinon but most were from distance and only four on target. He also attempted just three of his trademark dribbles, another knock-on effect of Bale's greater protagonism and his tendency to drift to the left. This is not an attack on the Welshman, who is an obviously gifted footballer, but it is worth remembering that last season Real played their best football when Bale was injured during the team's 22-match winning run and Isco and James were fielded together. The 3-1 Clasico victory at the end of October was the icing on that particular cake.
The return of Karim Benzema against Betis this weekend will solve the problem, for now. The France striker's importance to Real Madrid is criminally understated. Not only does Benzema provide a huge number of assists, he is a tormentor of central defenders, pulling them out of position to create spaces for his teammates to exploit -- precisely what was lacking against Sporting. Benitez has challenged Benzema to score 25 goals this season, which might be a tall order given that the Frenchman has only managed to do that twice at Real Madrid, in the 2010-11 and 2011-12 seasons. However, his presence on the pitch will mean more clear-cut chances for the rest of the side and cohesion in attack that is notably absent when Benzema is.
The question Benitez has to address is what to do when Benzema is not available. A change in formation to accommodate all of his attacking talent is one option. If Benitez insists on a 4-2-3-1, he needs the personnel to make it work. Sunday's match against Sporting showed that he faces a challenge to fit his players into his system.
A 4-4-2 could feature Benzema and Ronaldo up front, with Bale on the left and Isco or James on the right. Against opposition that favours possession over the counter, a variation of a 4-1-4-1 could be deployed with Toni Kroos screening the back four and Luka Modric, Isco, James and Ronaldo in a high-pressing block behind Benzema. The Croatian is regularly further upfield than his midfield partner anyway and has the ability to operate between the two lines. Benitez has stated his desire for possession and defence from the front. With Modric in a more advanced role, he can have both.
There is still time for a surprise arrival. Real's bench in Gijon was notable for the absence of Denis Cheryshev and Lucas Vazquez, players the manager had personally requested be brought back into the fold during the summer. The Russia international is on the verge of a move to Valencia. Vazquez is likely to be a footnote to Real's season. In Benzema's absence on Sunday there were no forwards on the Madrid bench. Jese will return there against Betis, but Real's season appears immediately dependent on the fitness of the team's only genuine number nine and Benitez's plans for him in a currently disjointed attack.
Rob Train covers Real Madrid and the Spanish national team for ESPN FC. Twitter: @Cafc13Rob.