Rafa Benitez facing questions, decisions ahead of Real Madrid season
Real Madrid's final preseason friendly, a 2-1 victory over Galatasaray, largely pleased the Bernabeu crowd, but posed a few questions ahead of the Liga kickoff this weekend for new manager Rafa Benitez. Here's what should be at the front of the Spaniard's mind ahead of the season opener Sunday.
Benitez passes the old grey whistle test: The incoming manager's honeymoon period may be brief, if four blanks in eight preseason games are anything to go by, but the Spaniard was greeted with affection by the famously fickle Bernabeu jury. Two goals at home won't have done his status any harm, and his decision to switch to a 4-4-2 in the second half from an initial 4-2-3-1 will have helped to calm any fears that he will be as tactically inflexible as his predecessor. Having a who's who of the cantera to bring on in the second half has already ensured Benitez an easy early ride. From here on, though, only results will matter.
Cristiano Ronaldo: Ronaldo's agent, Jorge Mendes, said recently his client could play at this tempo until he is 40. He got a Greek island for that. But he is right on the button and can probably expect a couple of huge paydays yet from his star man. Ronaldo missed the previous three games of Real's preseason with a back problem, but terrorized the Galatasaray back four with his movement, direct running and power in the air.
There was a time, around 2006-07, when Wayne Rooney was reputed to be at the top of Florentino Perez's shopping list. Say what you like about El Presi, he hit the nail right on the head when he waited for Ronaldo instead. Rooney will be 30 in October. Ronaldo hits the big 3-0 in February. Only one of the two will match his age in goals scored this season. Ronaldo has been handed a free role by Benitez and will play more through the middle than under Ancelotti; he'll have 20 by Christmas.
Isco's disco: Isco is a gifted player, of that there is no doubt, and he is on the verge of a starting spot -- James or no James. However, the Malagueno has to rein in his tendency to attempt camera bait every time he gets the ball. Against Galatasaray, he surrendered possession in midfield too often. In a friendly, that is not a significant issue. In a real contest, it could be, and that is why question marks remain despite Isco's obvious genius.
Set pieces: Twice the TV cameras turned squarely on Benitez and his notebook in the Bernabeu: when Wesley Sneijder scored an excellent equalizer, and when Burak Yilmaz was given the freedom of the Bernabeu to head wide in the first half. Perez apparently has a bit of thing for tall players, but the tallest one Madrid currently possess is third-choice centre-half Raphael Varane at 6-foot-3. Nacho is 5-foot-10 and Keylor Navas 6-foot-1. Expect modest opposition with a target man to go route one again this season.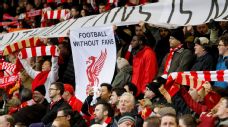 Toni Kroos: The Germany international will be given more freedom this season to operate as the more advanced of the anchor midfield pair, a position in which he excelled for Bayern Munich. Under Ancelotti, Kroos was deployed as a No. 5 due to Luka Modric's injuries and a dearth of viable alternatives. Now, with Casemiro's range of passing, the addition of Mateo Kovacic, who can operate in that area of the field, and a fully fit Modric, Kroos can be released to play as a No. 8. That is a huge bonus for Benitez, whose high-pressing tactics can only be helped by having Kroos further upfield. Against Galatasaray, Real lacked bite and won possession infrequently in the opposition half. That is likely to change under the new manager's season-long blueprint for the World Cup winner.
Danilo and Marcelo: An exciting Brazilian import who looks good going forward but is not hugely convincing in the tackle or on the back foot and leaves chasms in defence. Sound familiar? Suffice to say, Dani Carvajal shouldn't worry too much about his starting place against counter-attacking opposition this season. Against Galatasaray, Marcelo didn't get forward too much, but when he did ... what a goal. Benitez appears to have already identified the problem: on Tuesday, one of Marcelo and Danilo was forward, and the other back. Against La Liga's lesser lights, Real fans are in for an attacking treat from the Brazilian duo.
Gareth Bale: Boos -- and cheers -- for the Wales winger proved the only dividing line in the Bernabeu. Bale has a career-defining season ahead of him.