Rafa Benitez gets his first taste of Real Madrid's political soap opera
Rafael Benitez's introduction to Bernabeu politics started in earnest in Real Madrid's lacklustre draw with Roma in Melbourne on Saturday.
The incoming manager has, from his point of view, been mercifully detached from the debacle of Iker Casillas' departure, a soap opera that has been playing out since long before Benitez arrived.
Sergio Ramos' contract wrangle has provided a subplot, but Benitez has nothing to do with the awarding or improving of contracts. However, now that Ramos is officially the club captain, his demands for parity with the highest earners in the squad are unlikely to be resolved by any means other than hard currency or a drawn-out transfer saga.
A return to football matters should have provided welcome relief, but the Melbourne leg-stretch did little to clarify any on-field questions either. While the match delivered little of note -- friendlies with a raft of half-time substitutions rarely do -- Gareth Bale's playing position was the main talking point.

Real Madrid
AS Roma
AS Roma wins 7-6 on Penalty Kicks.
Game Details
There has been plenty of speculation the Welshman is to be the focal point of Benitez's Madrid and he duly took his place in the middle of the second line of attack behind stand-in striker Jese. Spanish daily Marca was quick to revisit reports that Bale's vocal agent, Jonathan Barnett, had suggested to the club at the end of last season that his client would prefer to play there.
It may be that Benitez believes that is where he will get the best out of Bale, or it could be orders from above. Cristiano Ronaldo's thoughts on the matter have not yet been aired, but as on many occasions last season the Portuguese looked far from pleased when Bale chose to shoot rather than play him in. Ronaldo may have to get used to that.
Against Roma, Bale had three shots to the Portuguese's none. The Welshman did excel in the position in his final season at Spurs but a suspicion lingers that Perez merely wants his shiniest toy to be played with nicely. Whether that is at the expense of the Ballon d'Or holder's status at the club remains to be seen.
"Playing him behind the striker is an option I like," Benitez said after the game. "It's not an experiment and I think it's an interesting opportunity for other matches if he feels comfortable there."
Benitez will of course relish the conundrum; to find room for the world's two most expensive players in your forward line is hardly a chore. But the Spaniard will need to tread carefully. So far, he has displayed an admirable poker face regarding the egos he has inherited. When asked whether Ronaldo is the best player in the world by reporters in Australia, he replied: "Saying he is one of the best is enough."
Carlo Ancelotti was not popular in the presidential suite after he chose to not to pander to Bale's positional preferences or Barnett's suggestion that his teammates show him more of the ball. But at least the Italian has been spared dealing with more of the Martin Odegaard circus. When the 16-year-old signed for Real in January a clause that he would travel with the first team during preseason was inserted into the contract.
Again, a matter out of Benitez's hands, but the sporting value of Odegaard's presence with the squad is highly questionable. The Norwegian hardly endeared himself to Zinedine Zidane at Castilla and in all likelihood he will spend next season on loan anyway. It could be years before he gets a sniff of a regular starting berth.
Benitez was at least granted his wish of recouping Lucas Vazquez from Espanyol and Casemiro from Porto but either player will do well to nail down a place next season. Vazquez, a second half substitute in Melbourne, showed signs that he could be a handy squad player as did Denis Cheryshev, who returned from a loan at Villarreal at the end of the season but could just as swiftly be sent out again. Signings so far have been of the austere type -- Danilo aside -- but Benitez cannot be assured he won't have a Galactico foisted on him before the window shuts.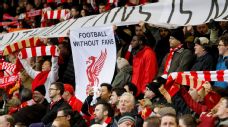 And then there are the keepers to consider, once again. If Perez thought finally getting rid of Casillas was the answer to all his woes, Keylor Navas and Kiko Casilla are likely to make him think twice. Navas finally broke towards the end of last season, bemoaning his lack of opportunities in an interview when on international duty and he has been making similar noises on Real's preseason tour, stating his desire to be the No.1 next season.
But Casilla hasn't arrived merely to make up the numbers. Benitez's "home grown" credentials were a big ploy by Perez to smooth ruffled feathers in Chamartin when Jurgen Klopp failed to materialise and Casilla lays claim to the same heritage.
The former Espanyol stopper also played football last season, which is more than can be said for Navas, although that is hardly the Costa Rican's fault of course.
Real's next match, against Manchester City on Friday, may provide a few more answers as to Benitez's plans for the upcoming season but in the meantime he has proven himself more than capable of playing the game every Madrid manager needs to master; finding middle ground between what's best for the team and the demands of the president.
Rob Train covers Real Madrid and the Spanish national team for ESPN FC. Twitter: @Cafc13Rob.